WWWRN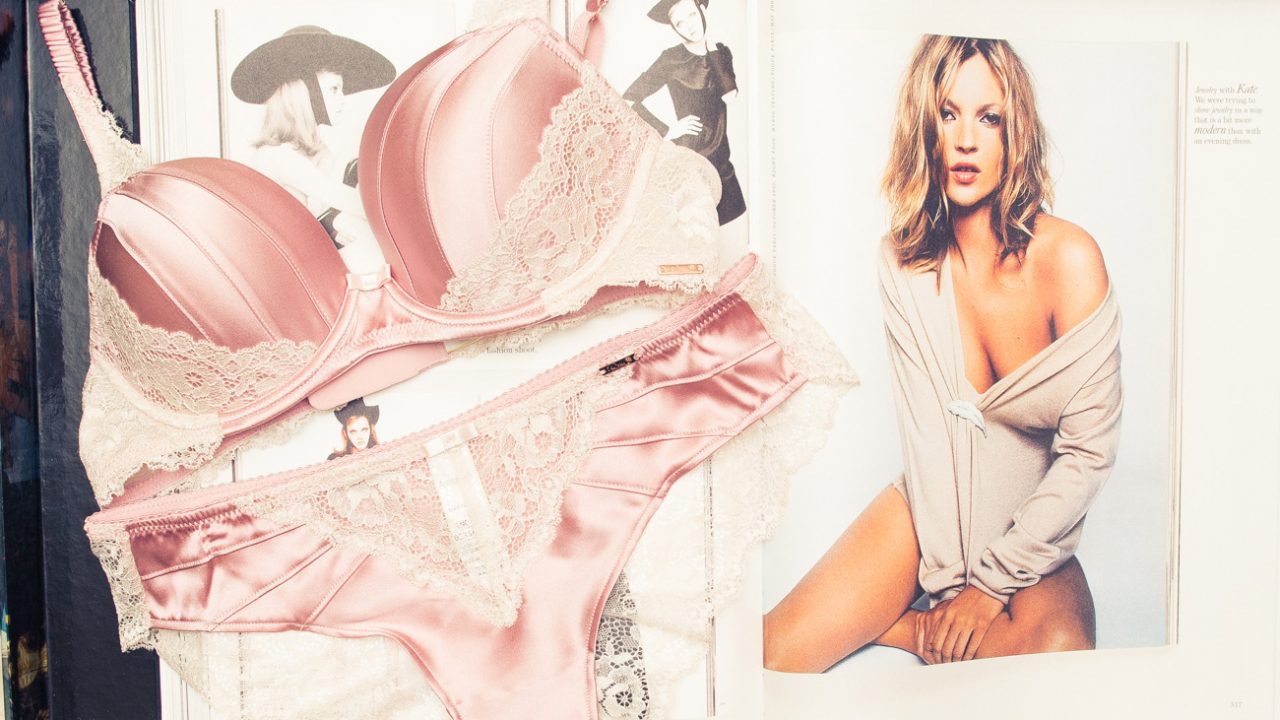 How We're Doing Our Part For Breast Cancer Awareness Month
Hint: it involves shopping.
It's Breast Cancer Awareness Month, which means that we aren't just wearing pink on Wednesdays—it's an every day, every week, all month kind of thing. We can't overstate how important this cause is—one in eight American women will develop breast cancer within their lifetime. And because we'll take any excuse to buy more goodies, we're loading up our shopping carts with everything cute (and there's a lot!) that benefits breast cancer foundations and research. If you're a little lost on what products to purchase in order to do your part, just take a scroll through the below.
Jodi Taylor
Assistant Editor
1. H&M Lace Bralette: Please tell me that sometimes it's okay to wear your bra as a shirt, because this is just way too good to not be seen. H&M is donating 15% of all bra sales in the month of October to Rethink Breast Cancer, so it's looking like I'll be pairing this with my high-waisted leather skirt sooner than I thought.
2. Alison Lou Pink Lip Stud: As I've mentioned before, I'm addicted to mismatched studs, so you can imagine my excitement when I came across this cute little pink lip stud. Add to that the fact that 30% of proceeds go to Breast Cancer Research and there is no question that this piece will be residing in my jewelry box very soon.
3. TO112 Cleanse Shampoo: TO112 has stepped up to the plate this month by donating 25% of proceeds to the Canadian Breast Cancer Foundation. Which works out well, as I've just recently become (very) addicted to their shampoo. It smells like clementines and ginger, guys, how could you go wrong?
Noah Lehava
Senior Editor
1. Darphin Intral Redness Relief Serum: I don't buy a lot of skincare because I'm fortunate enough to try out products whenever they arrive at the office. But I love Darphin everything, and the fact that they are donating $10 of every Intral Serum to the Breast Cancer Research Foundation is more than enough reason to stock up.
2. Stella McCartney Lace Bra: If you can be charitable and cute at the same time, wouldn't you? Yeah.
3. La Mer Lip Balm: Okay, no need to twist my arm with this one. $10 of this purchase also goes to the Breast Cancer Research Foundation.
Laurel Pantin
Editorial Director
1. Dries Van Noten Dress: Remember Resee.com? Their auction benefiting BCRA is still on, and I'm on pins and needles bidding for this sequined Dries dress. I need it.
2. Lab Series Skincare For Men: We're at the point in the year when my husband's face is practically flaking off his skull, and yet he refuses to use any of the roughly ten million moisturizers currently stocked in our bathroom. I'm hoping this one, which benefits the Breast Cancer Research Foundation, will convince him to finally do something about his dry weird face. I mean, dry adorable face…
3. Commando Thong: I'm honestly obsessed with Commando's undies, and this month, the brand is donating $5 for every full-price item sold. Time to stock up!
Alicia Cesaro
Senior Editor
1. Cosabella Bralette: Bras, boobs and breast cancer awareness go together for obvious reasons, so it makes a lot of sense to stock up on Cosabella's super comfy (and post-op friendly) lace bralettes during the month of October. Especially since 20% of proceeds from their Deep Ruby Never Say Never Happie Bralette will be donated to CFDA's Fashion Targets Breast Cancer.
2. Bumble and bumble Prêt-à-Powder: B&B is donating $5 to the Breast Cancer Research Foundation from every purchase of their limited-edition pink cap dry shampoo. A dry shampoo, styler, volumizer, and charity supporter. It just may be the most multi-tasking product out there. And who doesn't need the backup of dry shampoo all the time?
3. Sweets by CHLOE. Cupcakes: As if I need any excuse to fuel my 3PM sugar cravings— during Breast Cancer Awareness Month by CHLOE. is donating $1 of their pink icing covered chocolate cupcake to The Pink Agenda.
Part of the series:
WWWRN