Wedding Week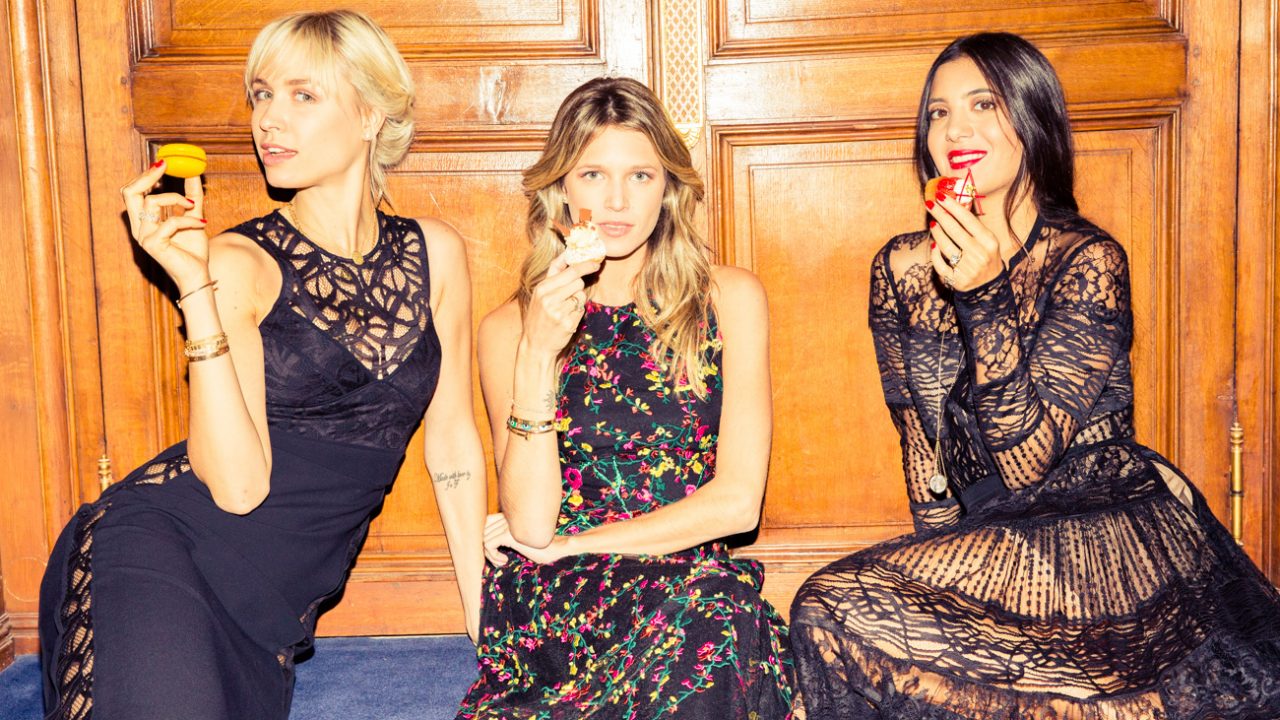 What to Wear to a Black Tie Wedding
Bum bum bah bum…
Wedding guest attire is notoriously impossible. There's a reason why it's the one detail (aside from finding the perfect gift, putting together the bachelorette, throwing the bridal shower) that you fuss over for weeks leading up to a wedding. You have to strike that impossible balance between looking damn good (hello, potential ex-boyfriend and his entire family run-in!) while simultaneously not outshining (and thus, ruining everything, because, hello, gilded lilypad feeling) the main event.
And if there's pressure on what to wear as a guest to a wedding, just imagine how the actual bride-to-be feels. To bring us all back down to earth, and remind us that the crisis at hand, at the end of the day, involves picking a dress, is our weekly excuse to add pretty shit to our shopping cart. And so, below you'll find all of our fantasy wedding guest attire.
Meagan Wilson
Editorial Manager
1. Alexandre Birman Shoes: Pretty sure it should be written into law that all party shoes should be pointy blue velvet. Bonus points if they tie around the ankle with a bow.
2. Adam Lippes Dress: A swishy, silver, silk pleated dress is precisely what I want to wear to laugh, cry, eat and dance all night with friends. Don't you?
3. Olympia Le Tan Picasso Clutch: Just because.
Alicia Cesaro
Senior Editor
1. Miu Miu Heels: A full-length skirt allows for a more subtle (read: comfortable) heel… And these feet-saving shoes are dress-code appropriate for a variety of dance-y fêtes.
2. Lela Rose Gown: After a whirlwind of summer and fall wedding celebrations, my guest duties are officially on hiatus until next June (I think…). This cotton and linen striped gown will work for a variety of New England occasions come warm weather.
3.Wendy Yue Ring: With fancy events, I like a less-is-more approach, which usually features one great dress and then one accessory to complement. This floating Wendy Yue creation will look really nice against a glass of celebratory champagne.
Jodi Taylor
Assistant Editor
1. David Yurman Pure Form Four Row Cuff: Going to start sending out positive vibes into the universe in hopes that somehow I will own this by the wedding date.
2. Giamba Ruffled Neck Mini Dress: This dress is definitely out of the norm for me, but in February I have a wedding down south so I figure it's the perfect time to try something new. I love this bright red color, and it's *just* flowy enough for an afternoon spent oceanside.
3. Elie Saab Print Studded Clutch Bag: To me, a good floral print is a no-brainer for a destination wedding. The fact this has an adjustable chain strap made it catch my eye—you better bet that come midnight you won't find me anywhere else but the dance floor, totally hands-free.
Emily Ramshaw
Senior Editor
1. Prada Mules: If it's all about the sparkle, my feet can't be ignored. That would be sacrilege.
2. Roksanda Gown: I'm going to a wedding next month that's not only black tie, it's an Indian wedding—in a Rajasthani palace, no less. Which means that I have five (count 'em) nights of formal dressing. One night I'll wear a saree, but that still leaves four evenings that require formal dresses—and ones that are neither black or white (which is frowned upon at Indian weddings). This Roksanda gown is gorgeous and regal, with just the right amount of shine. And in case you're wondering, it's "midnight blue," not black.
3. Oscar de la Renta Cocktail Ring: I've been told that Indian weddings are all about the bling. I'm expecting to pick up a serious haul when I'm there, but I figure a supersized Oscar de la Renta cocktail ring is a good addition to any jewelry situation.
Noah Lehava
Senior Editor
1. Gianvito Rossi Velvet Pumps: My next wedding isn't until February but I'm already investing in these deep blue pumps. I love the slightly rounded toe, which I think is a refreshing and elegant take on my usual go-to pointed toe silhouette.
2. Preen Sequin Dress: I will take any excuse to wear sequins. Literally, any. And a sequin dress with long sleeves and a below-the-knee hemline is appropriate enough for a fancy winter wedding, while still being *so* fun.
3. Anabela Chan Beetle Drop Earrings: These are a little unexpected, which is why I love them! I've been obsessed with insect jewelry since forever and I can't stop staring at these.
Andee Olson
Site Director and Head of Product
1. Sophia Webster Flower Sandals: After a wedding dance-floor injury left me with a swollen foot for weeks I vowed to *try* to ditch heels for good, and instead be comfortable in pretty flat shoes instead. But these Sophia Webster heels are just too good to pass up, so I might have to make an exception to my rule.
2. Johanna Ortiz Lace Dress: One of my most glam friends is getting married in Miami this November, and I definitely want to bring my A-game fashionwise. I know this Johanna Ortiz dress won't let her down, plus it has long sleeves to help cover up from Zika mosquitoes!
3. Rosantica Tassel Earrings: I haven't worn earrings in at least 10 years but recently decided to jump back on the bandwagon. Why ease into it with subtle studs when I can go all out with these blue tassel earrings.