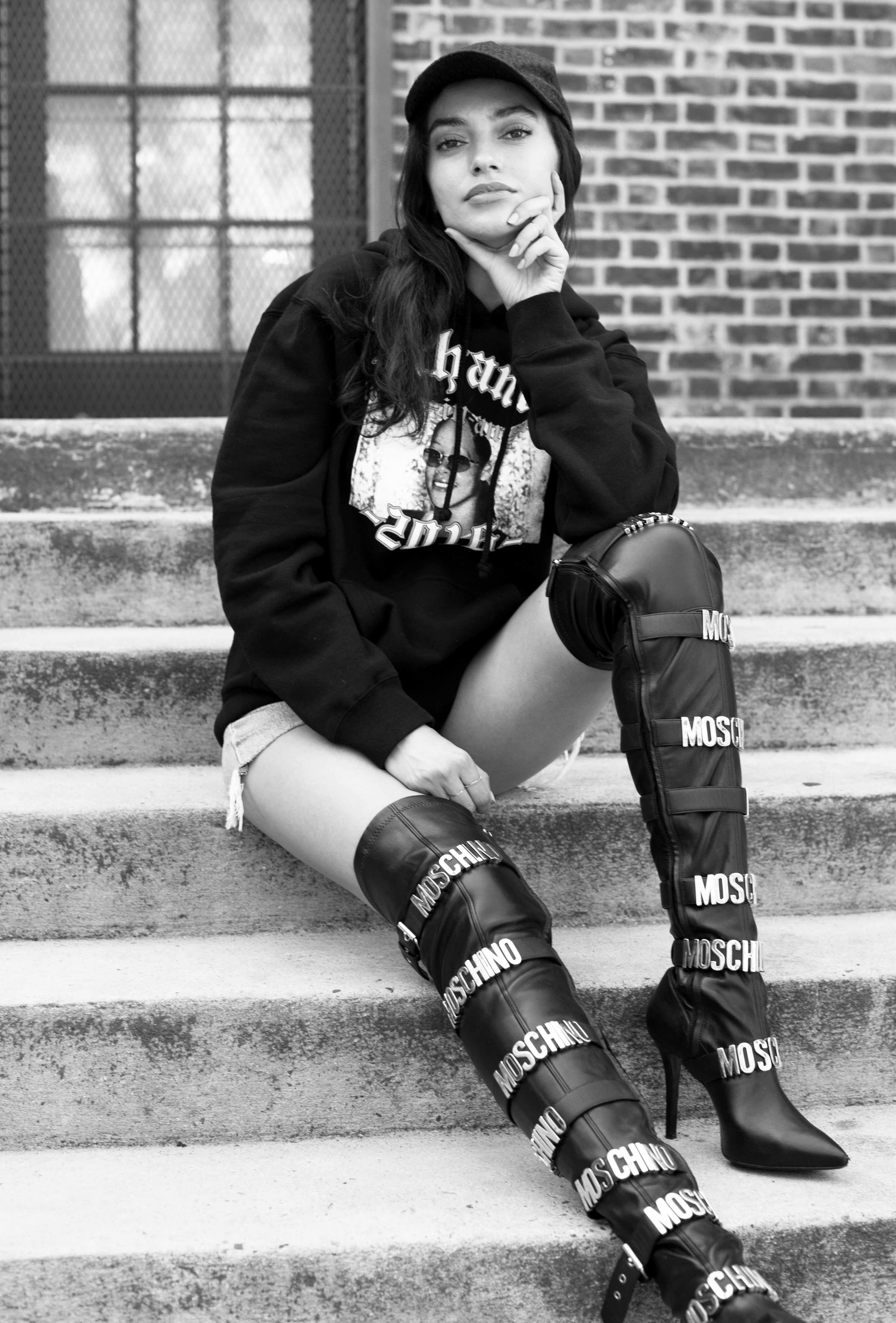 Closet
Brand Manager, Opening Ceremony. New York.
Meagan Wilson
Having fun with fashion, but still taking it seriously enough to set alarms on your phone to engage in an eBay bidding war on CHANEL sneakers while still on vacation, might sound like completely contradictory concepts—but they're not. Just like her pals
Matthew Mazur
, and
Luisa Opalesky
  Michelle Salem's style is somewhere at the intersection of the two. Salem credits finding that specific groove to her start in nightlife (somewhat surprisingly, although it makes total, almost poetic sense when hearing things from her perspective)—she worked the door at Bedlam in NYC's East Village while in college, and used it to not just
network
and find her people, but to garner some serious sartorial inspiration and form her own idea of style, too. It's fitting, then, that Salem found herself at
Opening Ceremony
—basically the spiritual home of fun in fashion—as Brand Manager, a role that sees her have her hand in everything from event planning to content strategy, just a handful of years later. As for her closet? Well, consider it a master class in all of the above. She eagerly gave us a tour, pulling out everything from a pair of Tom Ford-era Gucci thigh-high boots (not to state the obvious, but you don't
just happen
upon pieces like that), as well as inflatable neon Moschino handbags, '90s-y Manolos (yup,
another heavy SATC moment
—Salem credits Charlotte York as a formative style reference, too) and logo mania-era Dior. Oh, and for the record? She totally won those double C sneaks we mentioned (they're the rainbow ones we precariously placed on top of her air conditioner).