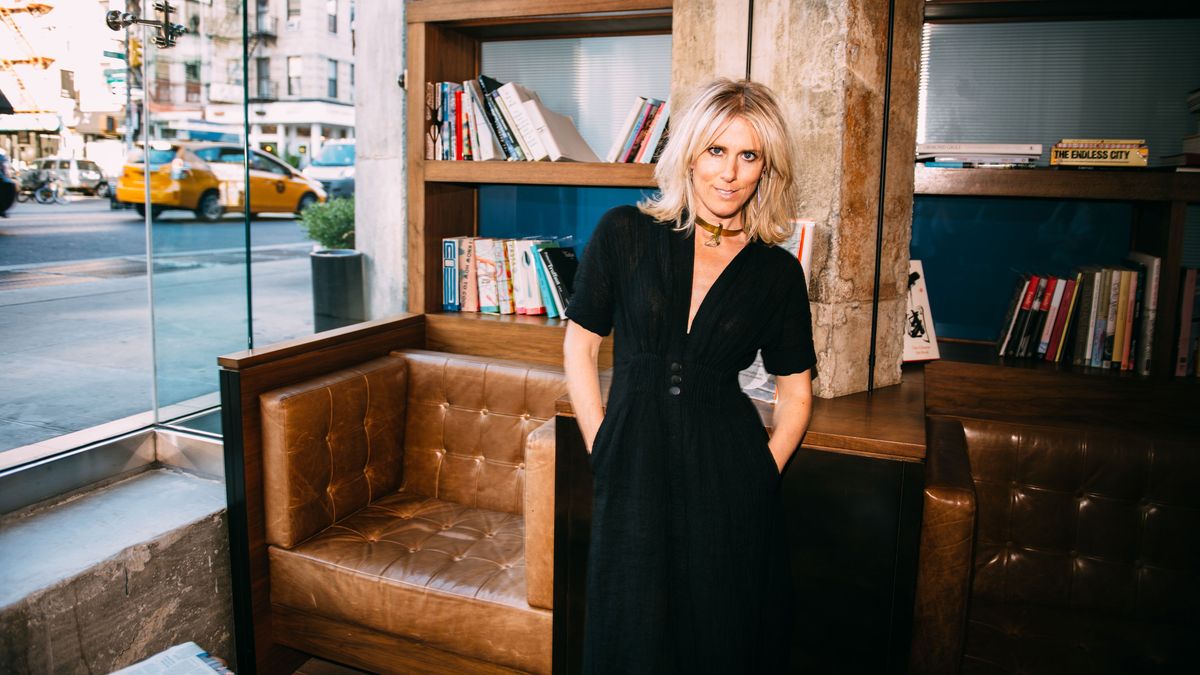 Fashion
Designer Kit Willow explains why it's a lost opportunity not to.
Alyssa Greenberg
Kit Willow, the Australian designer of the high-fashion sustainable label KitX, is a lot like other designers: she's passionate about beauty and making clothes women really want to wear; she sells on sites like Moda Operandi, Shopbop and Farfetch; and her label is based on well-researched knowledge of what women need. The difference is that the bulk of the research that lead Willow to launch the label a little more than a year ago had to do with environmentalism and sustainability—where and how to find fabrications and manufacturing that would help instead of harm the planet.
When we sat down with Willow at the Nolitan Hotel during New York Fashion Week to hear more about her line—how she's developing fabrics from plastic garbage that is trashing our oceans and how much opportunity there is to create business out of environmentalism and conservation—we were struck by the realization of how ridiculous it is that more designers and labels aren't doing what she's doing in terms of sustainable fashion. Consider this Willow's call to action.
---
What sustainability means to KitX:
"This is about brands defining what their sustainability ethics are and being transparent about it, and then the customer can make their own judgment. For KitX, it's about sourcing materials consciously, so not buying into materials that harm the planet. Where there are choices—do we buy organic cotton or do we buy regular cotton? We buy organic cotton. Do we buy a zip with plastic tape or do we buy a zip with upcycled PET bottle tape? We buy PET bottle tape. I think we have a really long way to go, but there is that choice."
The challenge and opportunity in plastic:
"The thing that I find really frustrating is that anything nylon or polyester is plastic. There are sixty billion tons of plastic bags that end up in the oceans every year, so why can't we keep the plastic out of the ocean and turn it into our future fabrics? There's a company in Slovenia that's removing marine litter and through this polymerization technique, turning it into a thread, which gets knitted into a lycra and can be woven into a nylon fabric. It can be done. Why create more nylon? There's so much plastic out there already."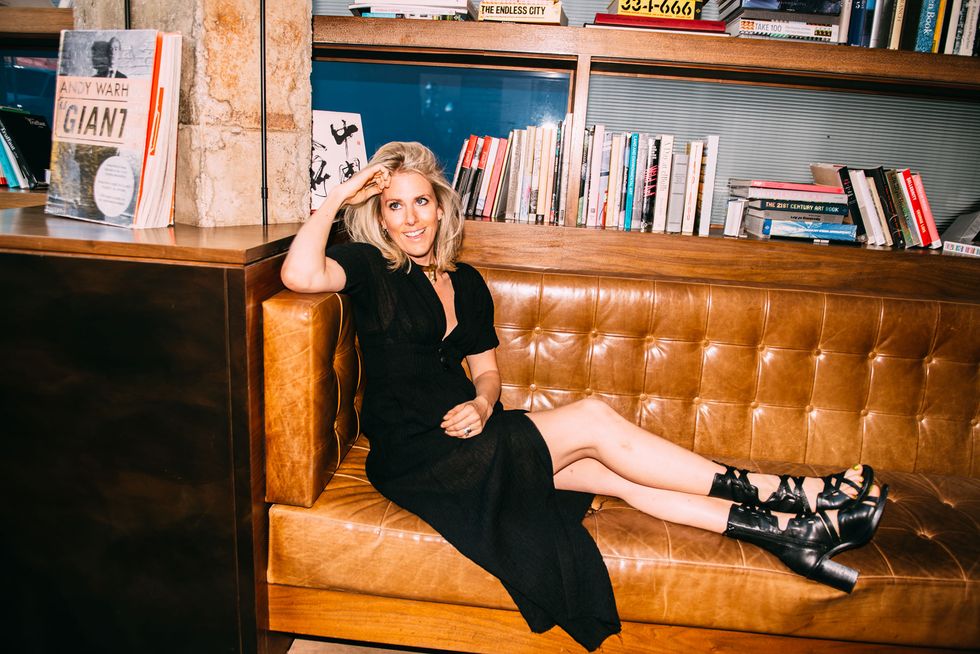 Her mission with KitX:
"I really want people to embrace the idea of sustainable fashion that looks good. I want the message to get picked up and for it to inspire other people. I think that's starting to happen, but there's more of that to come.
"You've got to pick what you're going to do, and then do it really well. At this phase in KitX, I'm not about educating, or I'd be going on tours and talking the whole time. What I'm doing is creating beautiful, wearable, desirable fashion. I'm creating what I hope will be a very strong, desirable brand with materials that are sourced consciously—that's what I focus on. When I do interviews, I will talk about it rather than preaching on the street—my calling is to create. It's the law of nature: create the attraction. I'm not saying, buy it because it's sustainable; I'm saying, buy things you love. It's the law of attraction. The customer just wants desirable things—it's my job as a creator to make sure they're sourced consciously, whether or not she cares."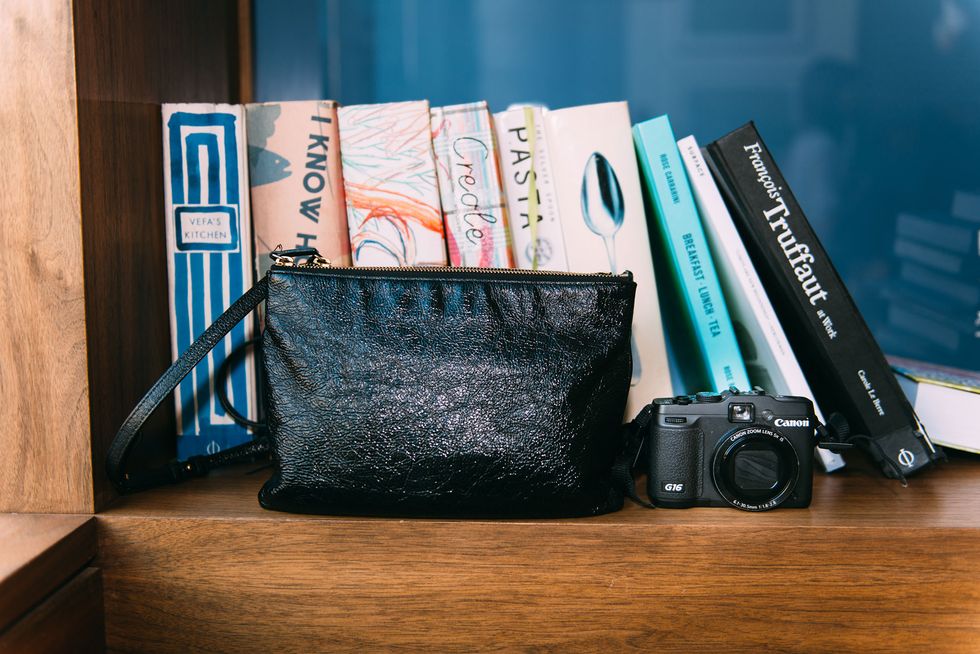 The opportunity in sustainable fashion:
"There's a huge lack of awareness in fashion. Fashion designers are tactile, emotional, spiritual creatures and we do love nature—generally creators do. It's the lack of awareness. I had Willow [another line,] for 10 years and I had no idea of the impact materials had. The fashion industry is the world's second biggest polluter, besides oil. It's the materials and the agricultural process—the insecticides and pesticides; the acids used turning the cellulose pulp into a thread and the runoff; it's the chromium used in tanning leather; making nylon and polyester releases nitrous oxide into the atmosphere, which is five times more toxic than carbon dioxide and adds to the greenhouse effect. The possibility to be sustainable is out there. I've wanted that factory and business in Slovenia to expand their model in Australia and every country. There should be trawlers that go out and pick up the plastic in the ocean. There's an enormous amount of plastic—it could be all the fabric for the future. Someone needs to do that."
How Australia inspires and influences her:
"Australia really allows open windows, nature, trees, beautiful atmosphere. It doesn't have everything, but it has the nature. I live surrounded by an oasis. If I didn't live in nature, I'd go crazy.
"The Australian consumer is very savvy: she loves fashion. Considering the amount of people that there are in the country—we consume a lot of fashion. I think it's a bright, great market. It's competitive. For Australian designers, you've got to be able to have a really strong business in your own hometown before you're going to have a global brand. If you can't make it there, it's dangerous."
The missed opportunity that everyone in fashion needs to pay attention to:
"I honestly don't even know if there is a handful of brands, if that, that are actually sourcing consciously at the designer level. There are sustainable undies and yogi gear, but fashion? It's a miss. To create something sustainable is one thing, but to create something people actually want to wear? That's the hard thing."