WWWRN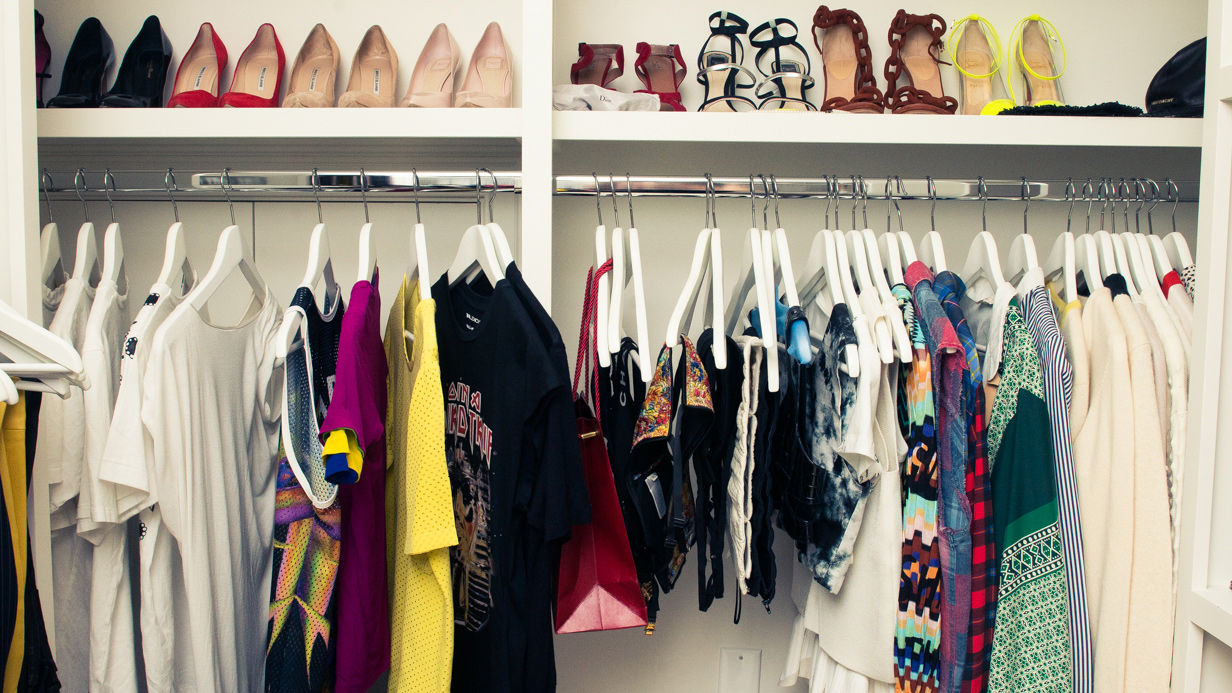 Coveteur Editors Tackle Transitional Dressing
It's actually really hard, guys.
For all the hype about transitional dressing, you'd think we'd have it figured out by now. But whenever the temperature waffle in the mid-sixties and we're stuck between the go-to summer dress we've been wearing every couple of days for the past three months, and our deep desire to wear only cashmere, somehow dressing in the morning becomes an impossibility. Transitional dressing (or sweater weather!) really just means clothes for that in-between season that only really lasts (in the northeast at least) for a month at most—when it's not quite cold and not quite hot. Which is why whatever it is we're wearing in these awkward few weeks has to carry through, with the addition of a few layers, into proper (cool) fall. And these are the pieces that are getting us there.
Emily Ramshaw
Senior Editor
1. Frye Boots: A good ankle boot is the ultimate in all-the-time footwear. Frankly, I'd wear them in 100 degree heat and in the snow. But this fall, I want them pointy-toed, stack-heeled, and generally Western inspired, which is why these Frye boots are just about perfect (and won't make my credit card spontaneously combust).
2. Sies Marjan Trousers: I really just want the whole Sies Marjan collection (it's all totally transitional dressing appropriate, guys!), but for now, these cropped pants will get me from the time when it's still appropriate to bear my ankles, to the moment when I'll have to add a pair of extra thick socks.
3. Alexander Wang Jacket: Everyone is wearing bomber jackets and I'm no exception. But the truth is, beyond being the trendiest of outerwear, they're also the most versatile. You can wear them alone or layered under another, thicker jacket. See? ~Transitional~
Alicia Cesaro
Senior Editor
1. J.Crew Skirt: I'm not ready to surrender bare legs just yet, especially because I never fail to forget what it's like wearing pants for six months straight (which is what I'll be doing come November. This denim skirt paired with a sweater (like the below!) helps to prolong the season.
2. Kenzo Sweater: A knit to throw over dresses and skirts now, complete with "ribbed back panel and trims for added coziness" which is *exactly* what I want out of sweater, guys.
3. Eddie Borgo Bag: Surprise, surprise. Velvet? For fall? Groundbreaking. But also I heart all mini bags—especially ones in this rich fabric.
Noah Lehava
Senior Editor
1. Building Block Tassel Bag: If I'm being completely honest, I'm not a huge bag person. I'm more of a have a couple of staples and wear them to death kind of person. B this bag's creamy color is one I can't wait to add to my roster—it's light enough for the warmer months, but structured enough to be suitable for fall and winter.
2. Diane von Furstenberg Fur Jacket: I love a good fluffy jacket. And while it's not warm enough for the Canadian winters, it's perfect for the cooler fall evenings. I'd wear this with everything from ripped up denim to leather pants.
3. Dior Tortoiseshell Sunglasses: Oddly, I have a real addiction to purchasing sunglasses—it's odd because I rarely remember to wear them. But I NEED these in my life and the green lenses make them somehow super appropriate for sunny but chilly days.
Jodi Taylor
Assistant Editor
1. Off-White Classic Biker Jacket: To me, leather jackets scream transition. It's nice to keep things a little lighter in fall, so the bright white of this one is perfect. A match made in heaven.
2. Beaufille Cutout Blouse: Who said you can't be sexy in fall? This cutout blouse will keep me cozy while still showing off a little bit of skin. Can you tell I'm not ready to let go of the warm, sunny weather just yet?
3. Balenciaga Silver Earrings: I could not think of a better pair of earrings to be matched with a thin sweater or leather jacket. I'd wear my hair up every single day if it means I get to show off these beauties.
Part of the series:
WWWRN