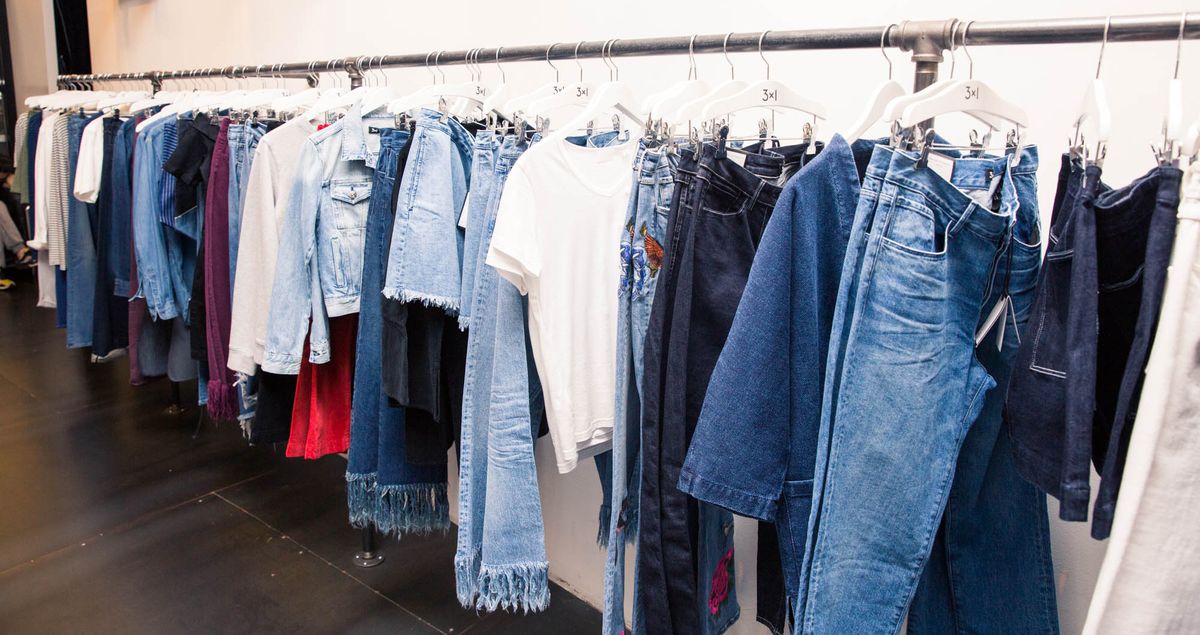 Designers
His latest brand, 3x1, is even better.
Alec Kugler
It can take an excruciatingly long time to find the *perfect* pair of jeans. That's why when we come across a brand that fits us just right, we tend to obsessively purchase it until we own every wash and fit possible. And we buy 3x1 like it's going out of business (FYI, it's not and likely never will, it's just so good). The genius (we're not kidding) behind the brand is Scott Morrison, the same man who founded both Paper Denim & Cloth and Earnest Sewn. Safe to say, he knows what he's doing when it comes to denim. Which is exactly why countless celebrities—Kendall Jenner, Kate Bosworth, Olivia Culpo, and Jessica Alba included—are walking around in his custom made premium jeans.
One of the many admirable things about Morrison and 3x1 is how transparent and confident this high-quality denim company is. In the New York flagship store, there is an in-store factory behind glass windows so you can see exactly how things are done. On top of Scott creating jeans that hug your body in all the right places, he also started the frayed and shredded hem look that we're so obsessed with (you know the one). Oh, and if that's not enough, 3x1's flagship SoHo store also offers a completely custom service, so you can literally craft the pair of your jeans, and you'll be the only one that owns them.
---
How he became interested in fashion:
"My history is weird in the sense that I'm from Southern California, which is not necessarily a huge denim place. I grew up in the desert and played golf when I was a kid. I was on a golf scholarship to University of Washington, Seattle and hated golf clothing so I wanted to start a golf clothing company to change the direction. At some point in college I started to realize that wasn't really what I wanted to do, but I did like the clothing business.I had the pleasure of interning quite a few times and started to get passionate about denim."
How Scott got his start in denim:
"I moved to New York about a year and a half [after nine months of school] to run a division of a junior jean company called Mudd Jeans—a jean line designed for twelve-thirteen year old girls. That was probably the best denim education I ever had as far as trying to help Mudd come up with a concept that would work for a slightly older customer than they were used to dealing with. After eighteen or twenty-four months of trying that out to see if they could get to that point, it clearly wasn't working so I asked Dick Gilbert who started Mudd if I could do my own thing. He gave me the financial backing and support for Paper Denim & Cloth. I started Paper Denim in 1999, did that for five years and then I left to start Earnest Sewn, which I also did for five years. From there I went to my favorite job at a Japanese label called Evisu and helped them with a little bit of a global rebrand for eighteen or twenty months, then I started 3x1 about five and a half years ago."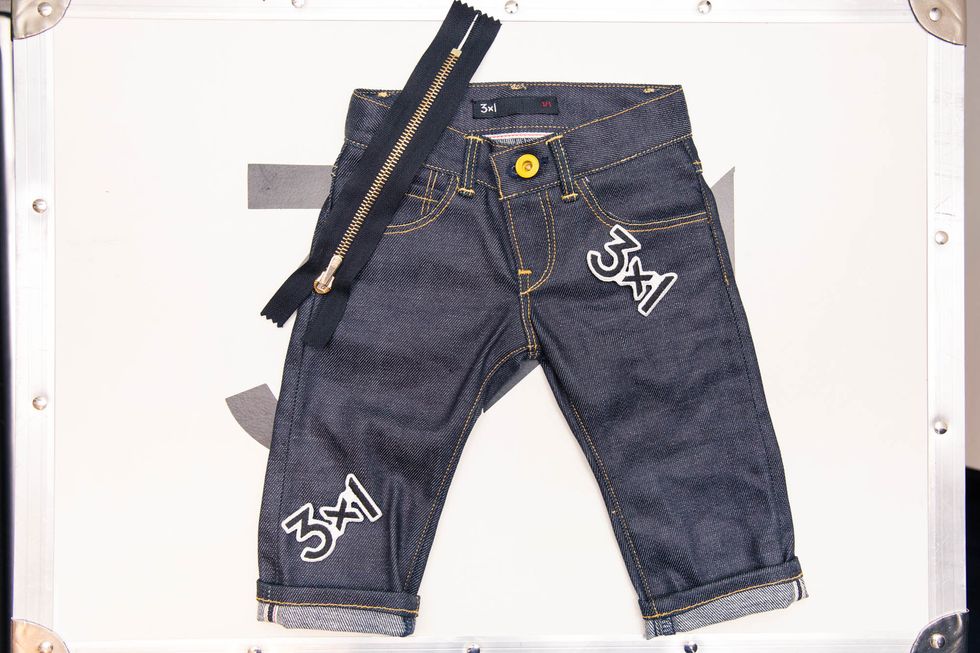 On how he first fell in love with denim:
"One of my first experiences was not a love affair by any means, it was my mom taking me to pick out a pair of jeans and—this is obviously going to date myself—I remember going to a place in Southern California called Millers Outpost, which is where you got your Levis, and putting on a pair of raw jeans and sitting in the bathtub so that they could shrink to fit. [I remember] how uncomfortable and unpleasant that experience was. So that was my first demin memory, think my love affair with denim probably started with a pair of Replay jeans that I bought in 1994 or '95. On the inside they were marked as Japanese denim, and it took me months and months of wearing them before I actually noticed that. The thing I kept going back to time and time again with this pair of jeans was how much I loved the fabric and the feel of it. I was surprised when I saw the fabric marks from Japan and that kind of sparked my curiosity and certainly helped peg me down as sourcing from Japan, which I've done my entire career, and also fall in love with Japanese textiles, quality and the integrity behind the process."
How 3x1 is different from other denim brands:
"The thing that's so unique about 3x1 is that obviously we have a wholesale collection that sells in stores like Net-A-Porter, Intermix, Barneys, Bergdorfs, Saks, etc., but we also have this amazing concept shop in Soho with an atelier which offers our wholesale collection for both men and women, but also allows customers to make a custom or bespoke jean. They get to come in, pick fabrics, stitching, fit, pocketing, and then trim items like buttons and ribbons. They get to build something totally unique which I think is a really neat part of the process."
On the custom design process:
"We've done some interesting things on the design side where we've made ideas [based on] people. For example, the giant oversized hoodie which we built for the client or stylist working with Kanye. In our bespoke firm we have a lot of NBA stars. We want guys who have specific ideas around height challenges and want to make something really unique but fits them.
"I think for the most part what's cool about the custom and bespoke program [is that it] offers the opportunity for anyone to come in and play designer. If they want to make something that they've always dreamed of, or they want to make something that fits them perfectly. It's a great resource for that and candidly, I don't think anyone else is doing that."
How 3x1 had a part in creating the frayed shredded hem:
"We came up with [the fray shredded hem] about two years ago. We try to take things that are inspired by what's happening on runway and see how we can make those things translate into our world. Fringe was a good example of something that I saw—it was leather fringed handbags—and at the time we thought that would be a really interesting thing to play with and see if we could do that. Traditionally, that's done by literally slicing shreds of denim but we've come up with a totally different, relevantly proprietary way of doing it, which is kind of secret. It allows us to cut just the white yarns and leave the indigo yarns hanging, which is really kind of unique and fun. We've been able to roll that out over the last two years in a number of different ways which has been a lot of fun."
What's next for 3x1:
"We've got a lot of really cool stuff that we're starting to show right now for spring, so we're really excited about that. We kind of invented the heavy frayed shredded hem detail so we're gonna continue with that in a big way. As far as what consumers are going to find from us for holiday, we've got a lot of really beautiful embroidery and embellishments. I see a lot of things happening with crops, not just cropped straight legs but cropped flares, cropped baby boots.. Some amazing satin jackets that have beautiful embellishments as well as some denim jackets. I think we're pretty focused on things that kind of feel authentic and sexy, but at the same time certainly have a bit of a denim twist to them."