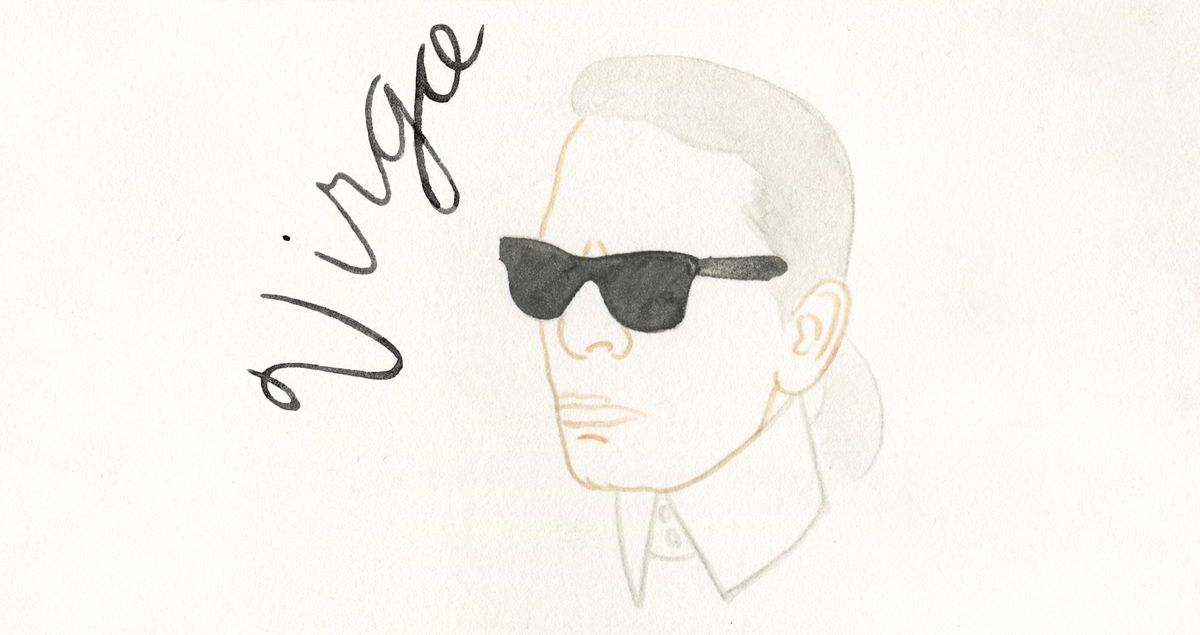 Horoscopes
October 2016 Horoscopes: Virgo
AUGUST 23 – SEPTEMBER 22
October is a major transition for you, Virgo. After a year of lucky Jupiter in your sign, you're still trying to process everything you've learned from all the growth, accolades, and forays outside your comfort zone. It's a good problem to have, but one that should be treated gently. On the 1st, your ruler Mercury (in your sign, no less) is opposed by healer Chiron in mystical Pisces. That's astrology speak for: you're going to be in your feelings. You've come a long way, and you need to process that. Let it all out, then move on. It's all going to be great, I promise.

On the 7th, Mercury moves into Libra, and suddenly you feel lighter and more social than usual. Creative projects, fashion, and beauty all get a boost—plus, this is in your second house of value, giving you the ability to turn your ideas into income. On the 11th, Mercury aligns with Jupiter to bring a meeting with someone, a trip, or an epiphany that pays off. Mars in your creativity sector revs up Mercury on the 13th, while good vibes from Saturn in the home sweet home part of your horoscope give you the space you need to capitalize on your inspiration. Pluto throwing the cosmic side-eye to Mercury on the 15th could have you feel like you don't have what it takes to turn a profit, but keep the faith. The Aries full moon on the 16th brings a solution so perfect, it's spooky.

When Venus moves into your private sphere on the 18th, things take a turn for the mysterious, especially when it comes to your social and romantic calendars. On the 20th, Uranus opposes Mercury for a sudden jolt to your libido. When the sun enters Scorpio on the 22nd and Mercury follows suit on the 24th, the effects will be a bit more… long lasting. Scorpio is your communication zone, so make you speak up for what you want. The Scorpio new moon on the 30th makes this especially true, just in time for a naughty Halloween. With Neptune in the mix from your partnership sector, it's the perfect opportunity to try out a little dirty talk—but you didn't hear it from us!