Fashion Week
Including raver gear and Pamela Anderson.
New York Fashion Week officially wrapped yesterday, and while we're relieved to finally get a little rest (so are our feet), we're still pouring one out for one of the most fun weeks of the year. And what a week it was! We went uptown, downtown, and all around town seeing, well, everything—we clocked on average ten miles walking every day!—and we were lucky enough to have a fancy car (courtesy of Lexus) to cruise around in! Fashion week is *busy*.
Anyway, over the last seven days we've seen and heard it all, pretty much. Here are our favorite moments, in no particular order.
---
1. Opening Ceremony's Pageant of the People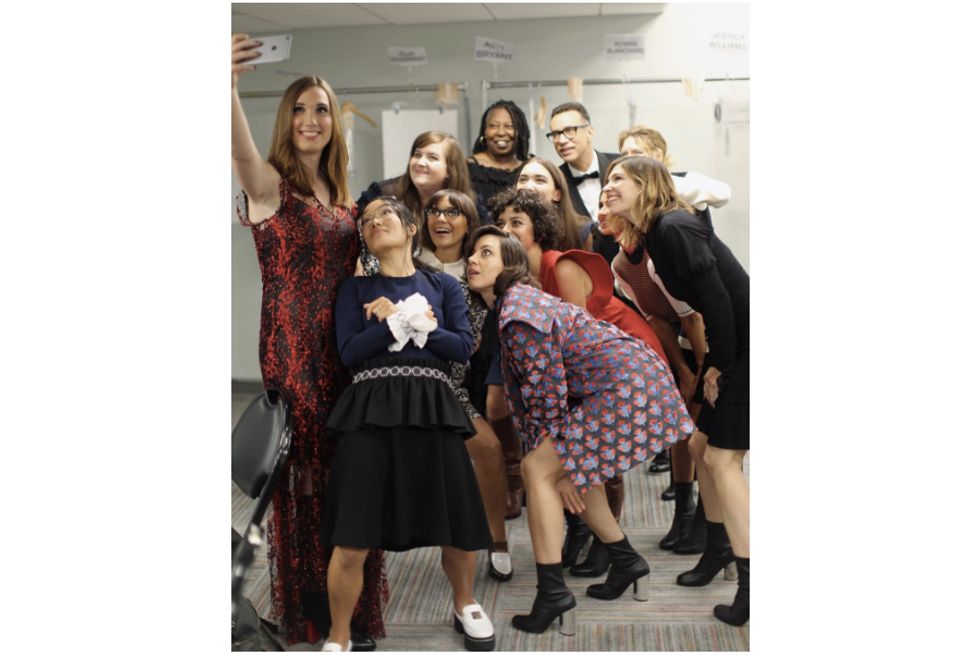 @openingceremony
This season, Carol and Humberto enlisted Carrie Brownstein and Fred Armisen (as well as Natasha Lyonne, Rowan Blanchard, Rashida Jones, Aidy Bryant, Jessica Williams, Alia Shawkat, Aubrey Plaza, Sarah McBride, Ali Wong, Diane Guerrero, and Whoopi fucking Goldberg) for the most creative, entertaining, and thought-provoking show we've ever attended. Framed as a "Pageant of the People" Armisen and Brownstein provided running commentary on the models, and then asked interview questions aimed at getting the audience thinking about voting, intersectional feminism, immigration rights, and inclusivity. It was great.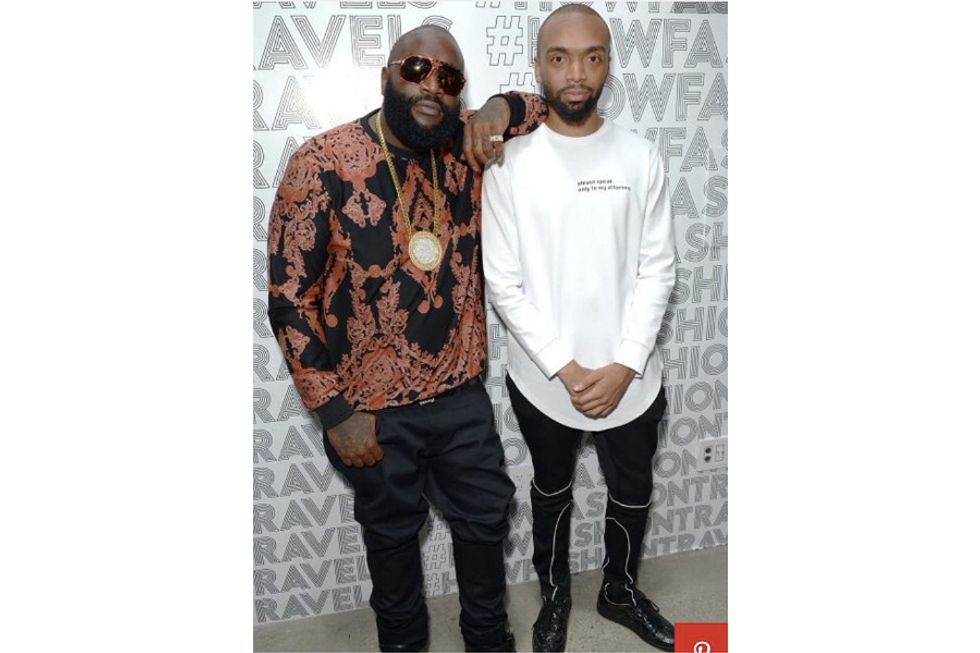 @richforever
This season, our old pal Rick Ross was front row at Hood by Air (so was Naomi Campbell!) and Pyer Moss. At the latter, he told Elle magazine; "I just like dope shit, you know what I mean?" Same, friend. Same.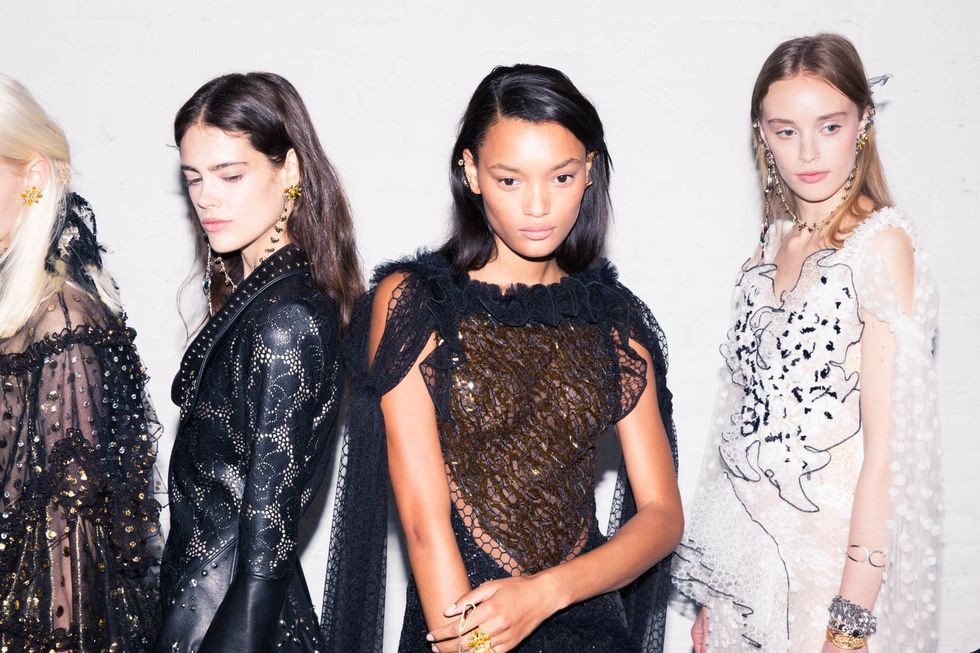 Always one of the best shows of the season, this was one of the best shows of our life. It was incredibly gratifying to read all about how Jacobs' blockbuster shows come together, not to mention seeing today's supers, Karlie, Kendall, Gigi, Binx, Bella, Taylor, Jourdan, and Adriana marching along right before our very eyes.
5. Pam Anderson at Luisa's House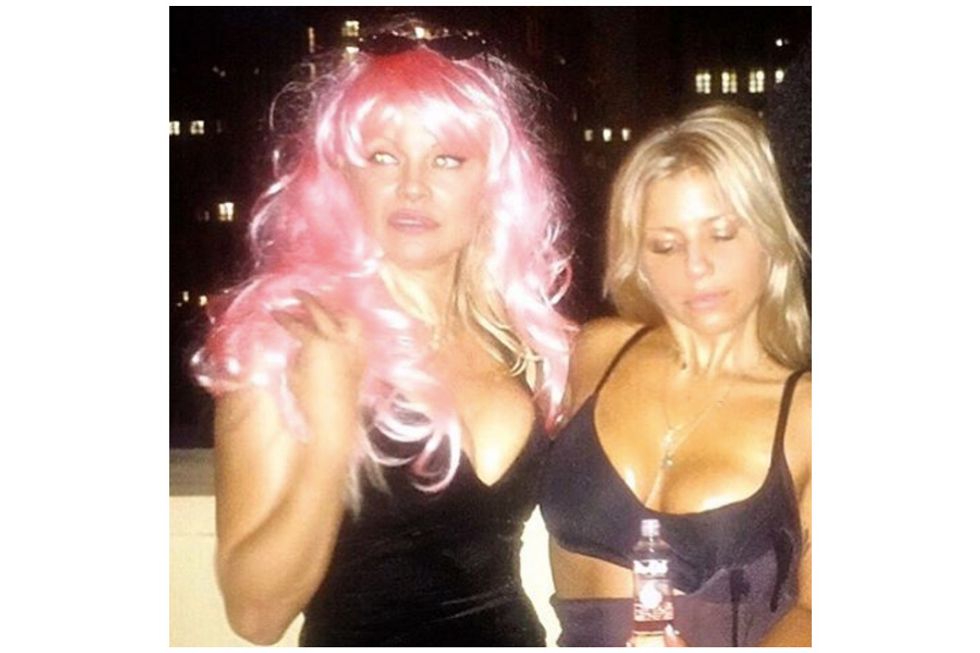 @lil_leaf_son
Dior obsessed Cov-alum Luisa Opalesky (whose BFF Matthew's closet is on the site today!) is our personal hero. Not only is she brilliant, creative, kind, and 100 percent herself, 100 percent of the time, she also managed to meet her idol, Pam Anderson (OMG) out at night during NYFW and bring her back to her apartment for a pink wig dress up party. Luisa, you're a dream, and we adore you. You can see how it all went down on Luisa's Instagram.
6. Rufus Wainwright at Michael Kors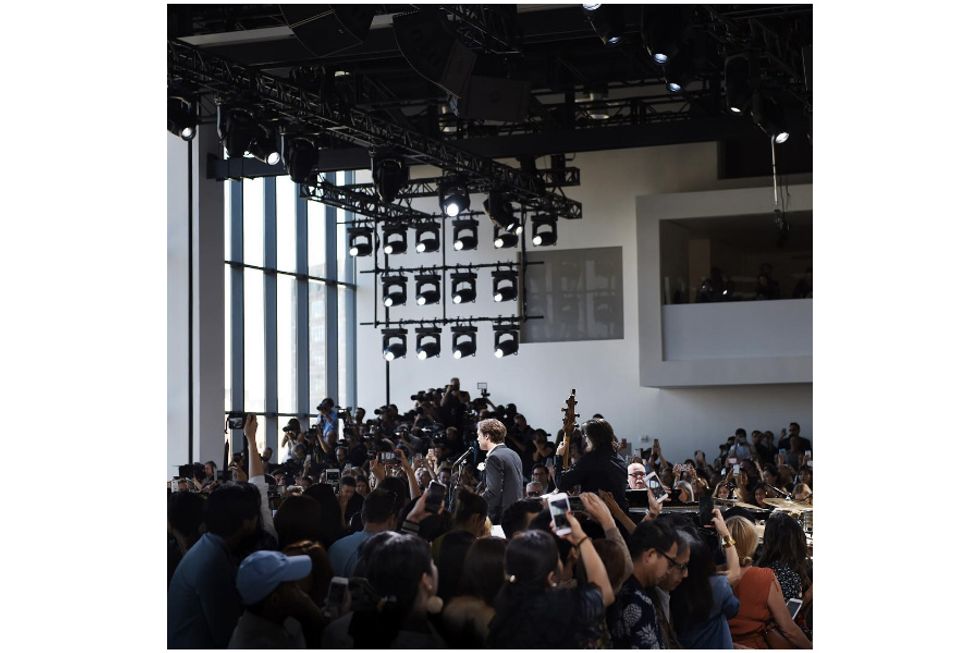 @michaelkors
Rufus Wainwright performing live at Michael Kors' spring show. That is all.
7. The Coveteur 5 Year Anniversary Party