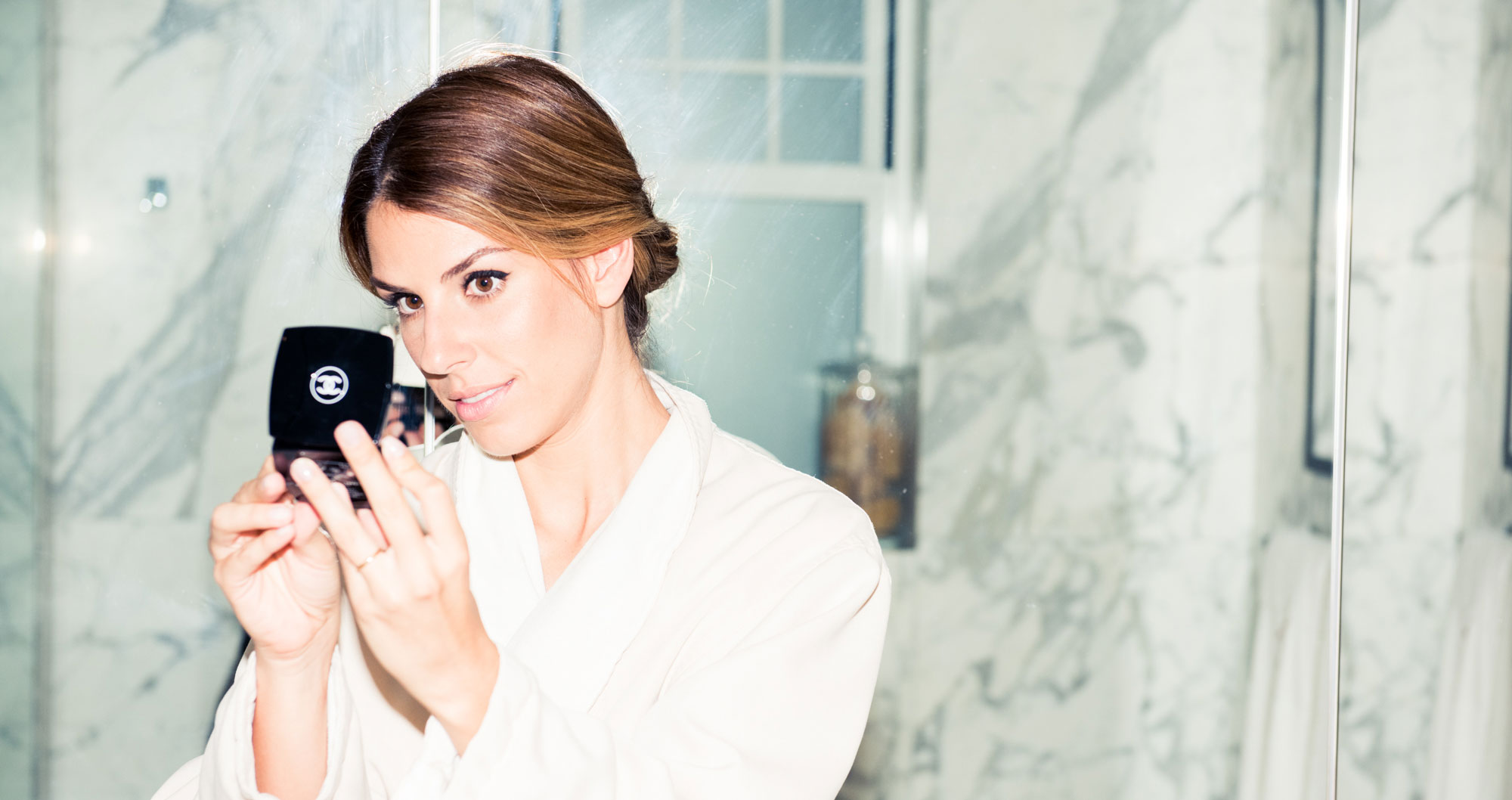 How a Fashion Insider Gets Ready for a CHANEL Event
Celebrating the Coco Crush Launch with Flavia Kelson.
There is a very old, very wise and oft-used saying that goes something like this, "When you get a call from CHANEL, whatever they want, you say YES!" That call usually involves a trip to Cuba, or Dubai. It could be a voyage to Paris to see the Haute Couture collection. Or, as was the case last night, a trek uptown to the extraordinarily chic home of consultant Flavia Kelson (you might recognize her from the eight-part video Vogue did on her wedding) to get ready with her before a dinner celebrating the brand's new Coco Crush jewelry collection at our very favorite place on earth, Bergdorf Goodman. Dreams, friends. They do come true!
Upon entering Kelson's Upper East Side apartment—and promptly scooping our jaws off her floors after taking an initial glance around her art-filled digs (stay tuned for a better look at said digs right here on The Coveteur)—we ate cookies and played with tons of CHANEL fine jewelry (did we mention we love our jobs?) with Kelson before seeing her off to BG.
Because this is CHANEL we're talking about, and they don't do anything half-way, the brand just opened a new pop-up space at the luxury department store to celebrate their new collection of quilted rings. The space, we're told, was designed to look like a Parisian apartment, fully merchandised out with CHANEL goods, and obviously, the entire Coco Crush collection. But you didn't think they'd stop there, did you? To take it just one step further, they enlisted some of their favorite girls, like Ellie Bamber, Kilo Kish, Courtney Lavine, Leandra Medine and Taylor Patterson to star in an extra-chic video showcasing their different personalities. You can watch the video here, and in case you're wondering, we'll take one of every style.