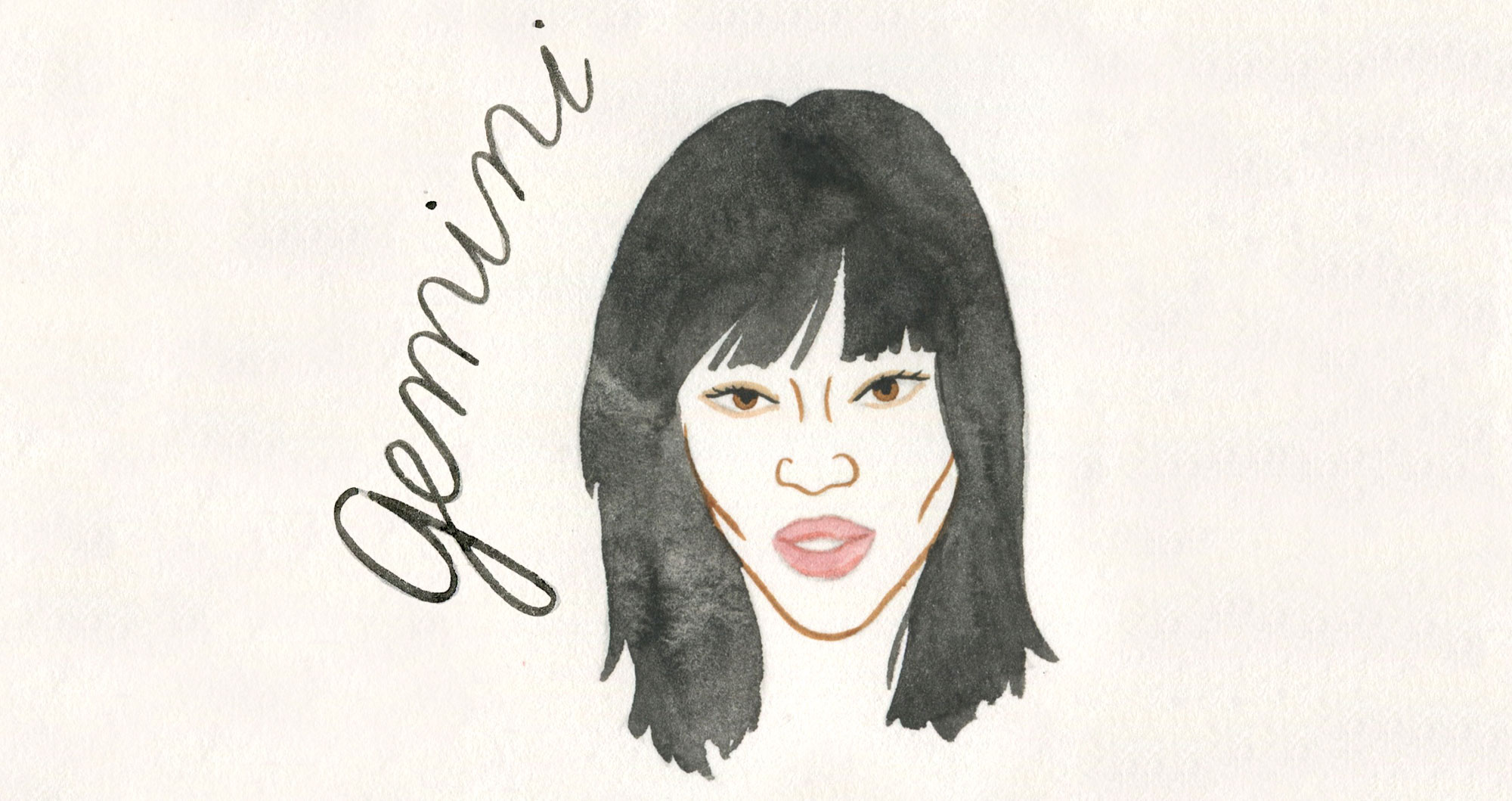 September 2016 Horoscopes: Gemini
MAY 21 – JUNE 20
Any month with a Mercury retrograde is extra frustrating for you, Gemini! Mercury is your planetary ruler, so you feel it more. Here's the trick: instead of banging your head against the wall by trying to push forward with external goals, turn your focus inward and do a little work on yourself. What do I mean by that? This particular retrograde is in health-obsessed Virgo, so a cleanse or skincare audit are a couple pleasant ways to beat the Mercury-induced blues. Either way, everything goes back to normal on September 22, so make sure you mark that day on your calendar!
On September 1, the Virgo solar eclipse will land at the base of your chart, giving you a chance to hit your emotional reset button. It's square to Mars and Saturn in your partnership zone, so know that progress isn't without conflict. Your significant other, BFF or creative collaborator could give you some constructive criticism that sends you reeling. An opposition from Neptune in your career house means it might be easier for you to withdraw back into the office than to face facts, but that only prolongs the inevitable. Ultimately, a sync from Pluto in your intimacy sector helps you set the boundaries you need to feel comfortable forging ahead. Your theme song for this eclipse?
The weekend of September 9th through 12th is major for you. Mercury, already retrograde, is on the receiving end of tension from multiple planets, so if you can take it easy on those days, please do. A tricky alignment to Uranus, the planet of surprises, means your plans could change at the last minute. Asteroid Chiron is known for causing emotional breakthroughs, and he'll be opposite your ruling planet, so you're sure to be feeling some type of way. (Whatever you do, don't listen to Blond!) Mars square Mercury gives you a short fuse and no filter, so be careful what you say and to whom you say it. By the time the sun links up with Mercury on the 12th, you'll be able to piece together the lessons behind all that irritation.
On the 16th, the Pisces lunar eclipse lights up your your fame sector. You're the star of the moment, but that means all eyes will be on you. Are you ready for your close-up? This eclipse is on Chiron, the centaur who trained Hercules and other Greek heroes for battles; in your case, that means this moon might feel more like a grueling workout than the VIP treatment. It's also opposite Mercury and Jupiter in your home sector, so it's probably going to be tough to get enough rest (or at least feel rested) for the next week or so. Schedule in a massage—you deserve it! A square from Mars at the base of your chart makes this an emotionally draining experience. It may take every last bit of strength you have, but push through it. You're stronger than you think you are.
You get a welcome breath of fresh air with the lovely Libra new moon on the 30th. It's in your pleasure sector, and with lucky Jupiter close by, you're sure to have a grand time. There's two ways to do this: either round up your crew to celebrate the end of a punishing month in style, or treat yourself (and perhaps a lover) to a luxe weekend getaway. A square Mars and Pluto in your femininity zone revs up your sex appeal, and good vibes from Saturn in your connection sector ensures that you'll be able to communicate your desires. An alternate scenario: instead of physical caresses, you could be visited by the creative muse!