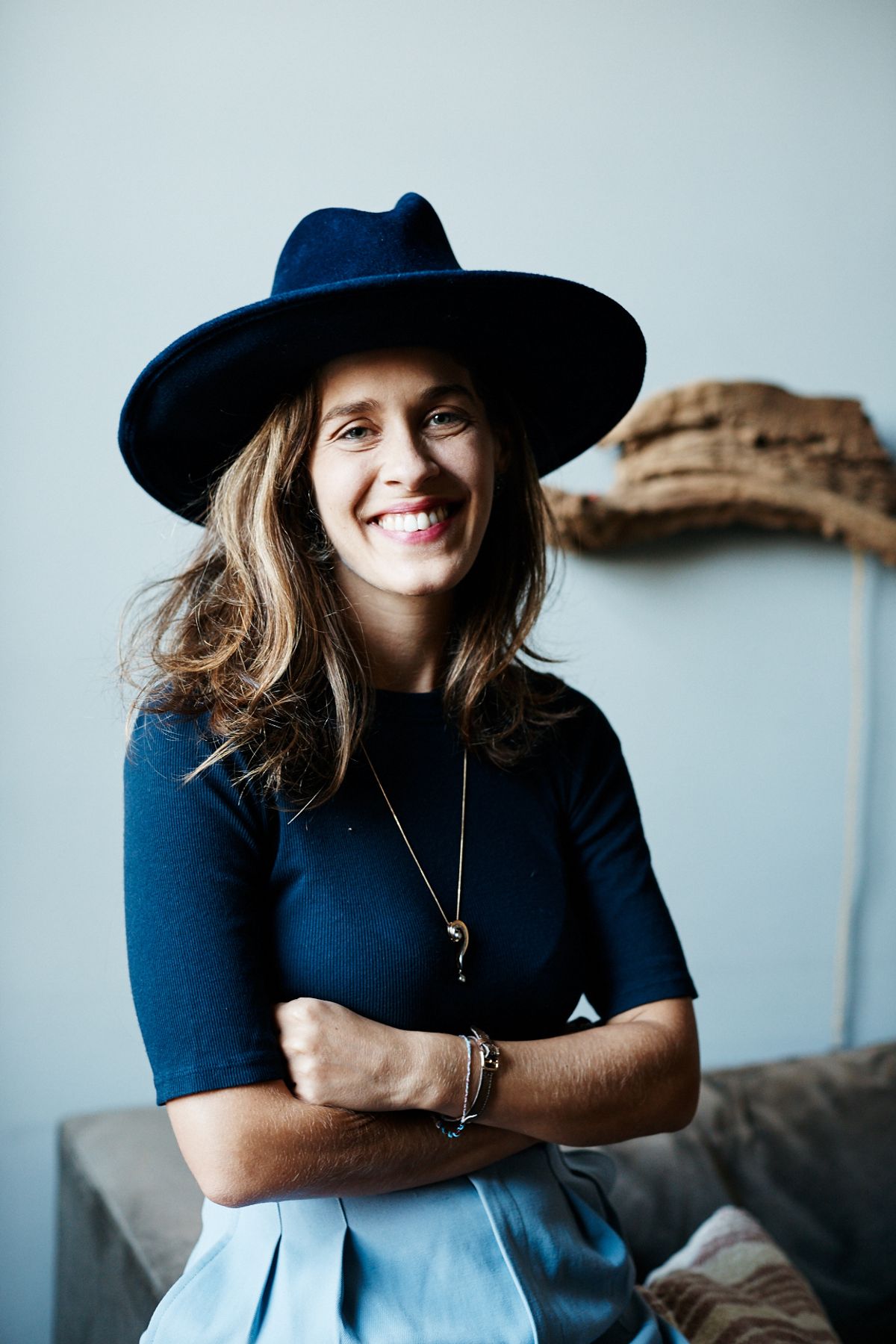 Closet
Weston Wells
When Beyoncé's dancers (!!) wear your designs during a VMA performance, you drop everything, scream, and then pinch yourself. At least, that's what we imagine milliner Molly Yestadt did immediately after getting that call. We can't say we were surprised to see Bey's crew dancers wearing
Yestadt Millinery
, though—we've had our eye on Yestadt for a while. The hat designer has been on a zero-to-100 rise since she launched her luxury-hat label in 2008, from being featured in
Forbes
' 30 under 30 in 2012 to securing a coveted place in the group of designers in the
CFDA {Fashion Incubator} class
and scoring features in
Vogue
,
W 
magazine and
Vanity Fair
 (just to name a few). Like we said, we've been keeping an eye on Yestadt (and adding her
hats
 to our wish list as we did so), so after
traveling to Mexico
with her and the rest of the CFDA designers, we knew we had to get into her closet as soon as we traded in our piña colada lunches and poolside meetings and headed back to New York. So, on a just-as-hot-as-Mexico afternoon, we met the designer at her Williamsburg apartment (where, FYI, rumor has it that Basquiat, whose studio was in the building, hid a piece in the elevator shaft, and it's still there today. So there's that). While we didn't find any Basquiats hiding in her apartment, we did find tons of vintage—the real good stuff, like Dior, Moschino, Chanel—art by friends that's just as valuable hanging throughout, and, of course, all the hats (from pink furry beanies we need to have in our lives come wintertime to massive straw ones that we need to have in our lives for obvious sun-protection reasons). As we balanced her wardrobe upon every possible surface in her home, we chatted about how she got her start making hats, her one-of-a-kind vintage-hunting strategy, and what's next for the label. After Beyoncé wears your hats, though, the only way is up.