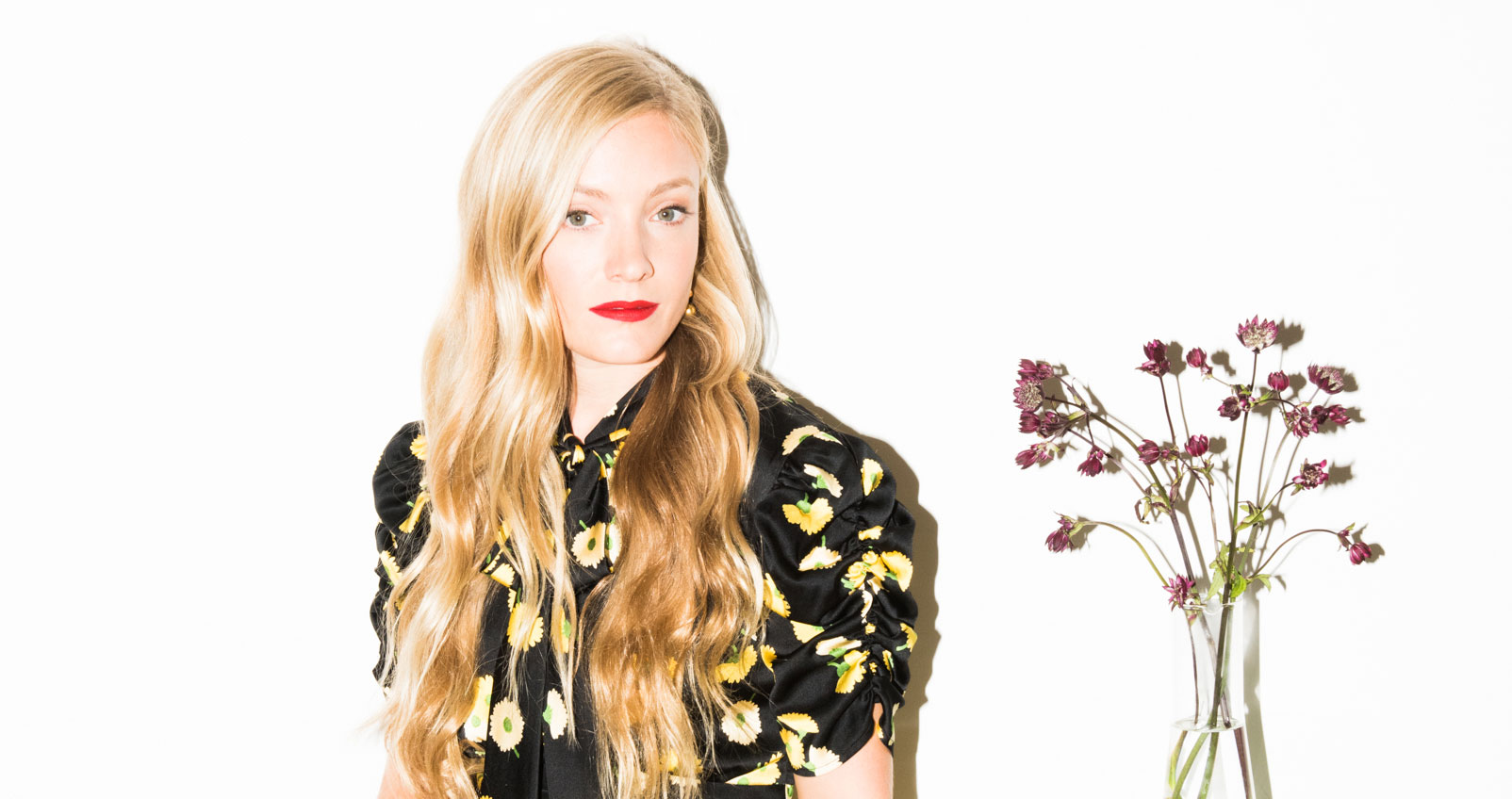 How to Dress Like You Just Stepped Out of a Street Style Snap
Kate Foley breaks down the essentials of French style (and how to score heavily discounted, v rare CHANEL online). In collaboration with Vestiaire Collective.
It's no secret that we're Kate Foley superfans. Even if you don't share her love of pastel fur the way we do, it's impossible not to admire her unwavering sense of style. It's fun, idiosyncratic, and all her own without feeling too put-on, purposely quirky or over-the-top. She strikes that tricky balance between looking pulled together and looking fashion-y without being boring or looking like everyone else—or, honestly, like anyone else. She can pull off things (bright colors, dizzying patterns, curious textures) you'd never think to attempt long before everyone else catches on and it becomes de rigueur. It's that exact alchemy that's made her a magnet for street-style photographers for years, not to mention perfectly suited (and we do mean pitch perfect—if she's selling, we're buying) for her role as contributing fashion editor at Vestiaire Collective.
While we insist that we don't play favorites, believe us when we say that of all the online consignment and secondhand resale shops, Vestiaire Collective is one we can easily lose a couple of hours (at the very least) exploring. Looking for an incredibly rare Céline bag in a very specific shade of red from seasons ago? A Christopher Kane jacket you inexplicably left behind at a sample sale and have been mourning the loss of ever since? VC is where you'll find it (likely because it's a favorite of fashion editors all over Europe). And so, when we asked Kate to break down her Parisian-minded (occupational hazard!) pointers for nailing truly great style and she offered to not only equip us with a VC shopping list but also let us shoot some of her favorite finds from the site at her studio, we all but broke down her door with excitement. Here's what we learned—and how you can now go forth and nab that one very specific Gucci Dionysus bag of your dreams.
"I'm always looking for vintage Yves Saint Laurent pieces, from back when Yves was designing—something that's really stood the test of time, where you know it's something you'll love in five or 10 years. Use the site to find those items you missed the first time. I always find pieces from old seasons that I've been desperate for ever since they disappeared from stores."
"Look for elegant, well-made pieces that aren't a trend item. The Hermès watches are totally chic, and the little cuffs too—something that's super collectible and really, really classic. French style is about having pieces that are timeless, and [those are the] pieces to invest in."
...But Still Look for Pieces with Personality
"I'm always on the hunt for quirky pieces, and I think they make up most of my wardrobe. I've found so many amazing pairs of shoes on Vestiaire. I've got tons of Céline ones—I just bought a pair of big white platforms, and I've also bought some amazing Céline clutches. I'm pretty obsessed with the colored leathers that Céline uses and mixes together—I have a great Céline tote that I just bought recently on Vestiaire. It's two different shades of blue and has this terracotta-color handle, which is beautiful."
Go for the #Rare, Collector Gold
"I'm always on the lookout for a really interesting classic—like a Constance bag from Hermès, but I want to find one that just has a slight difference, with the front done in canvas or an interesting color."
Don't Be Afraid to Bargain
"Unless the price is already a great deal, I normally send an offer to the seller. It's always worth trying! Sellers that listed items a while back are more likely to accept a deeper negotiation, so take note of the listed date when making offers."
It's All About the Accessories
"I think what's really nice about French style is that you wear your jeans or leather miniskirt with a shirt. It's very classic and simple, slightly masculine but very feminine at the same time; but that point of difference from one day to the next is definitely in the accessories. We shot an amazing pair of red Saint Laurent boots with these stars down the side—that with a classic men's shirt and a pair of jeans, that's the kind of quirk that makes the outfit. Or a really interesting handbag; Chloé has beautiful studded bags. We shot this amazing Yves Saint Laurent bag; it's new, but it looks vintage—it's velvet. You have that one interesting piece that makes everything a little bit more special. [It's about] that standout piece."
Be Ruthless With Your Shopping Competition
"Sign up for premium, and you can reserve items for 30 minutes after you've added them to your cart so you have time to think about the item before you buy it. You have to move pretty quickly on Vestiaire because they sell so fast—it's crazy!"
Hold on to the Classics (This is a no Kondo Zone)
"I feel very connected with the way French people build their wardrobes—I definitely think that it's a culture of buying special classic pieces and handing them on to future generations. I feel like most Parisian fashion girls will say, 'I have a CHANEL bag given to me by my mum.' The classic CHANEL bag is kind of a staple in the French wardrobe. I have an amazing green velvet CHANEL bag that I bought years ago, and it's something that I haven't worn in the last two years, but I would never get rid of it. I know that throughout the rest of my life, I'll wear it again and again and again. There will be times that it feels appropriate to bring it back out."
Anticipate Future Opportunities
"If I'm looking for something but can't find it, or it isn't available in my size, I always set up an alert on the site. That way you will get a notification as soon as the item you're looking for is listed!"