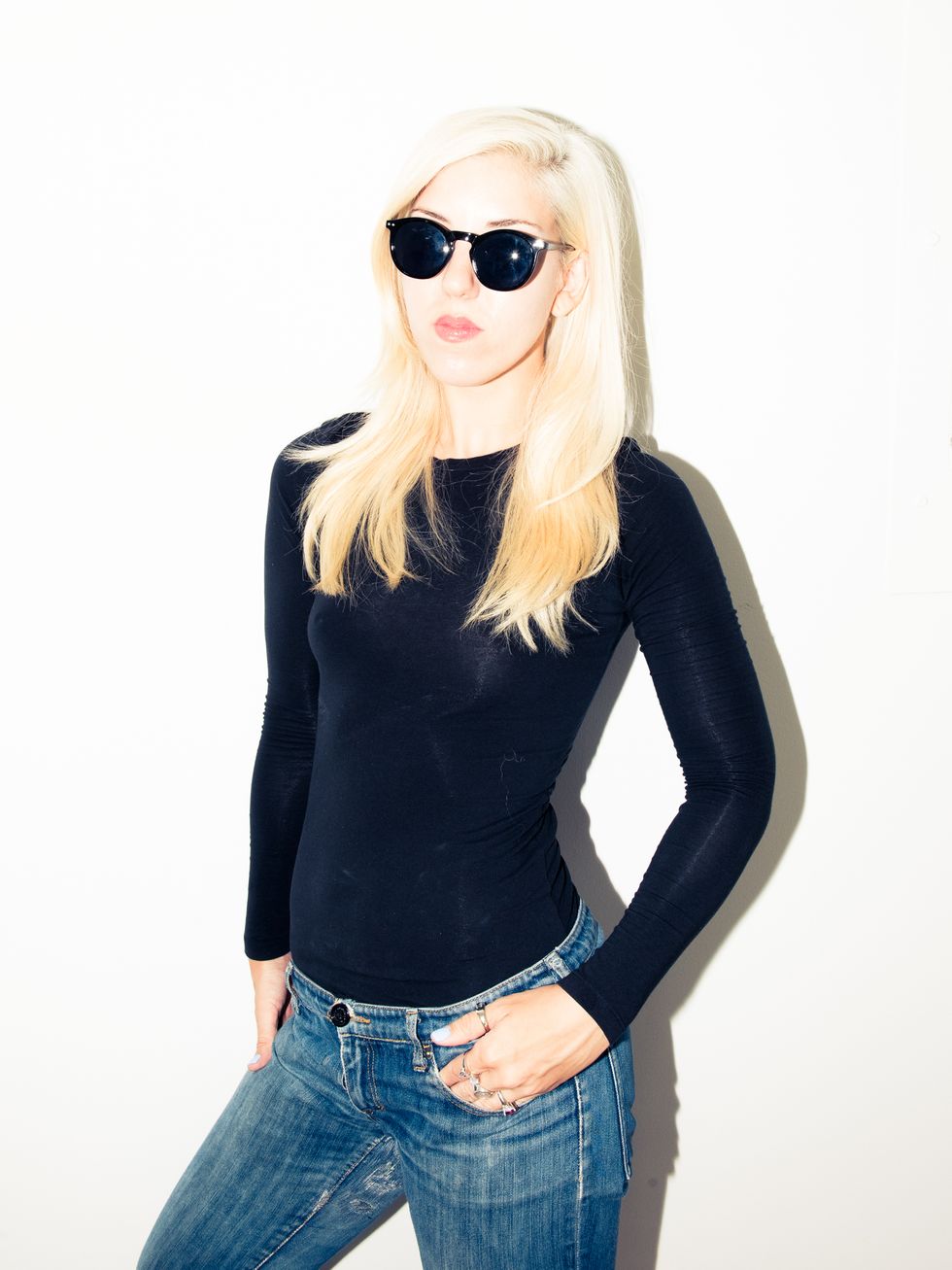 Celebrity
Artist. New York.
Meagan Wilson
We've been fans of
Jeanette Hayes
for a very, very long time and have been trying to get her closet on The Coveteur for almost as long. Trying to describe Hayes' work by placing her into just one box feels limiting—her pop-culture- and Internet-influenced work is inescapable on the same platforms that inspire it, she's collaborated with both Opening Ceremony and Proenza Schouler, and she has
the kind of Twitter account
that can inspire a 10-minute long favoriting spree, like I did just now. So? She created a space that feels all her own, where she uses her work to riff and comment on memes, digital culture, art history, fashion, nostalgia, social media, selfies, and beyond—usually all at once. And that's something that, somewhat predictably, extends to her closet, too. Hayes welcomed us into her Roosevelt Island (a Coveteur first!) apartment and was quick to introduce us to her bearded dragon, Kevin. From there, we together sorted through an assortment of pieces from her wardrobe *and* a selection of keepsakes and tchotchkes (including a BB gun, mini CHANEL collectibles and rare Hood by Air accessories, like barrettes and hair ties, to name just a few) she keeps stashed in there, too. The real kicker, though? The most incredible Proenza Schouler coat she recently scored on sale. But it was in need of a visit to the tailor before Hayes would allow it an appearance in front of our camera. That's an excuse for a Part II if we've ever heard one.