Travel
Even if you don't own a Breton stripe or speak a lick of French.
Paris has an idiosyncratic relationship with tourists to say the least. It's one of the world's most popular tourist destinations, but it's also a notoriously difficult place to settle as an expat. Why is it that so many people return from living in the city for a year—studying abroad, a stint of soul-searching, a writer's retreat—with a far better fashion sense but the same resigned statement? "Paris was amazing, but I could never really live there."
Of course, getting down with the locals is half the battle. They say the best way to get to know a culture is to go out with a local, a theory that I've been testing for some time. Parisians have a very specific code of conduct. Not that anyone is suggesting you not be yourself, but the best way of channeling your inner Parisian cool is to attempt to adapt to their customs without displaying any obvious disinterest or flagrant disregard for their rules. Let's face it, some compromises are so worth it you'll forget you ever had to make them.
You might be thinking 'Okay, great, but where can I get a smoothie around here?' True, long afternoons spent over a battered Gallimard and €10 cappuccinos at Flore are totally romantic and worth their weight in Instagram gold. But we're talking about a sustainable lifestyle, and after a couple of weeks (or days) you might have a hankering for a lunch with a main ingredient that isn't white bread.
---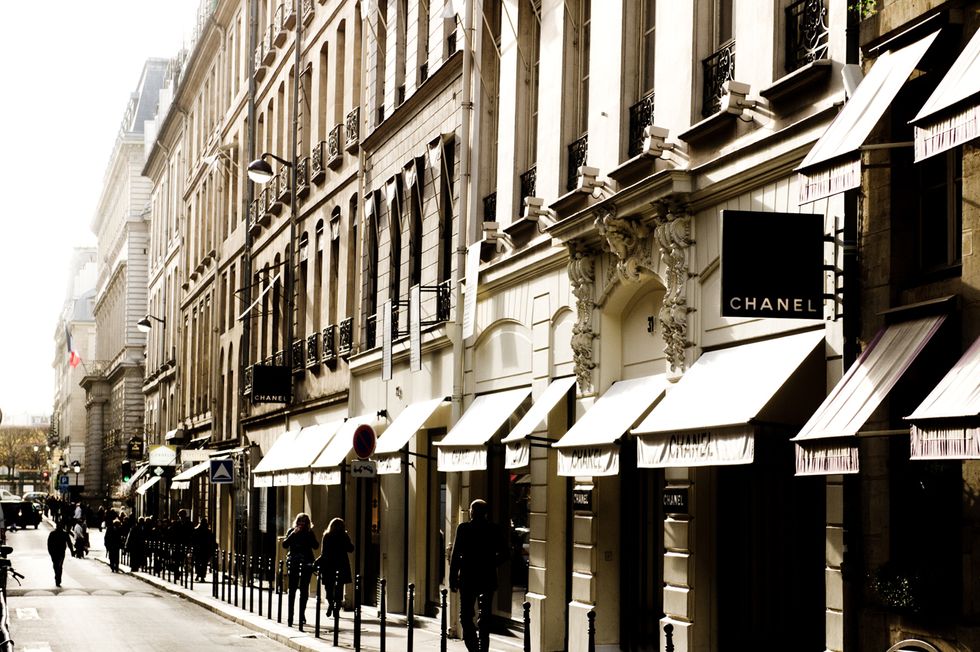 Luckily for you, despite Parisians being definitively set in their ways, a younger generation has been to New York and L.A., noticed some interesting trends, and brought them right back to the City of Light, tweaking them to fit neatly into the narrow streets of the Marais—to work with, not against, the delicate balance of Parisian routine.
So if you've ever found yourself wandering dizzily through the winding streets in search of unbuttered greens, or if you're just planning a trip and want to know where to go for reformer Pilates, here's a high-priority list of basics, including a guide to mastering daily interactions, where to stop and eat, and where to go to get some actual work done.
While I always give friends the tried-and-tested to-do list, sometimes getting the full experience involves more than just booking the right restaurant. Read on for my dos and don'ts, learned from years of trial and error, to help you hit the highlights and keep you from falling into tourist booby traps and unpredictable faux pas.
The Dos & Don'ts
 
Do try to speak French until someone switches to English. It's always appreciated, usually considered cute, and most importantly a sign of respect for the culture.
Don't insist on continuing in French once it becomes apparent the person clearly speaks your language way better than you speak theirs.
Do respect sacred mealtime traditions. In Paris, meals are about stopping, sitting down and enjoying the ritual of eating, usually while having a conversation. The verbs "déjeuner" (to lunch) and "dîner" (to dine) are fundamental parts of everyday life. Take advantage of this pleasant but imposed pause. Even drinking coffee on the go is scoffed at.
Pro tip: During lunch hour, don't try to sit at any café, modern or traditional, with your laptop open. This is massively frowned upon as all tables (including yours) are designated for people who are actually eating between 12:30 and 2:30. If you need to keep working, at least order something to ward off scary waiters.
Don't get flustered if a stranger bold-face stares at you in the street, particularly woman to woman. The longer she stares you down the better, as this is almost definitely a sign that she's into your look. I've seen strangers stop each other in the street to inquire about a piece of clothing like it's totally normal. In Paris, fashion is serious and merits serious investigation.
On that note, don't be surprised if men (straight or gay, young or old) talk about fashion in the same tone they would use to discuss politics or the economy.
Do shop like a Parisian. A few posh essentials from Merci, APC and Le Bon Marché will create the perfect base. Then fill in the gaps with the world's greatest vintage offerings from Thanx God I'm a VIP, Killiwatch, and the Marais' various Free'p'Star stores.
Do take a walk. As you've probably heard, Paris is a walkable city and it's often the least annoying way to get around. As you've probably also heard, walking everywhere is a key reason French women are slim. You've heard these things before because they're totally true.
Don't panic if you need an ass-kicking teacher to motivate you to exercise. For spinning, there's Dynamo Cycling in the 2nd. And Chaps in the 11th is a super-Zen, happy place to do yoga, Pilates and barre.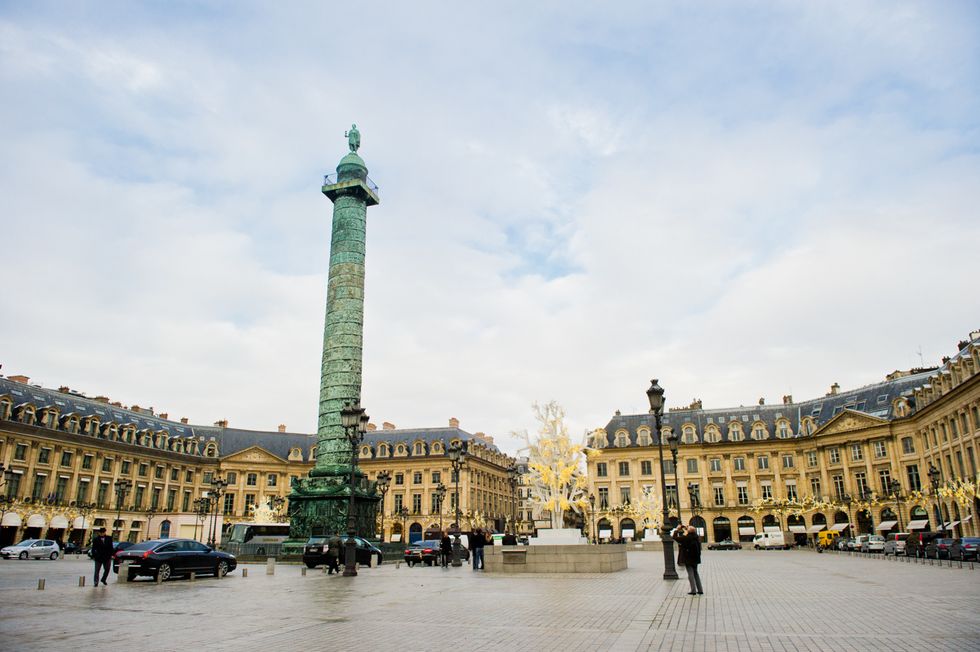 Do take in the best views and cocktails at the new location of the beloved Le Perchoir bars, opening this summer atop the grand example of late-19th-century architecture that is Gare de l'Est. The first two locations, on a rooftop in Ménilmontant and above the Marais' BHV department store, are where all the hot Parisians go to cool down for a summer apero*. This exotic palm-tree- and statue-laden third location does not disappoint.
Do keep the party going at La Mano for a good old-fashioned Latin dance party. Everyone's talking about this fiery new Mexican supper club from the people who brought you Le Baron.
Do get your detox necessities at Wild and the Moon, Juice IT or Bob's Juice Bar. It's not a mirage: Paris' budding health-food scene now includes trendy, wifi-having spots where smoothies, cold-pressed juice and brown-rice hand rolls abound.
Don't expect to leave satisfied from any of the above locations without forking over at least €20. The democratization of health food has yet to come. If you spent all your money on last night's cocktails, a croque monsieur at the local café will also do the trick. When in Rome.
Do visit the ultimate French pharmacy, CityPharma, in Saint Germain where Rue Bonaparte meets Rue du Four. Brace yourself for crowds at almost any time of day, but it's always worth it for the amazing selection of Avène, Klorane, La Roche-Posay and more at the lowest prices in Paris.
Do also try the following lunch spots:
           1. Season in the Marais for the coffee shop-juice bar-neo bistro hybrid you've been searching for. Salads, chia-seed puddings, organic juices and fashionistas abound.
           2. Nanashi for lunch or dinner when you're after a healthy, Japanese-style meal in an attractive, minimalist restaurant space filled with good-looking people dressed mostly in black.
           3. Marché des Enfants Rouges. Don't miss the Bento box stall.
…and these cafés and bars:
            1. Le Jaja, a converted "bordel" on a quiet, trendy street in the 2nd.
           2. Pavillion Puebla for a tree-shaded summer hangout in the exotic Buttes Chaumont park in the 19th.
          3. Le Moulin de la Vierge in the very cute Place des Petits Pères.
Definitely do book these for dinner:
     1. Au Passage for modern French food on small plates and a cheerfully crowded doesn't-get-any-more-Parisian atmosphere.
     2. Chez Omar for the best couscous in town. Have a drink at one of the open-air cafés on the North Marais' trendy rue de Bretagne before sitting down.
     3. Clamato when you're craving perfectly executed seafood and shellfish by the people who brought you the de rigeur Septime (where you'll struggle to get a reservation).
     4. Aux Deux Amis is a vibrant, sometimes raucous, and always tasty converted dive bar where you'll find organic wine and Jeanne Damas et al. Stand at the bar for drinks and nibbles for the real experience.