How to Throw a Chic AF Baby Shower
Not a single SATC-style diaper cake here, folks.
Entertaining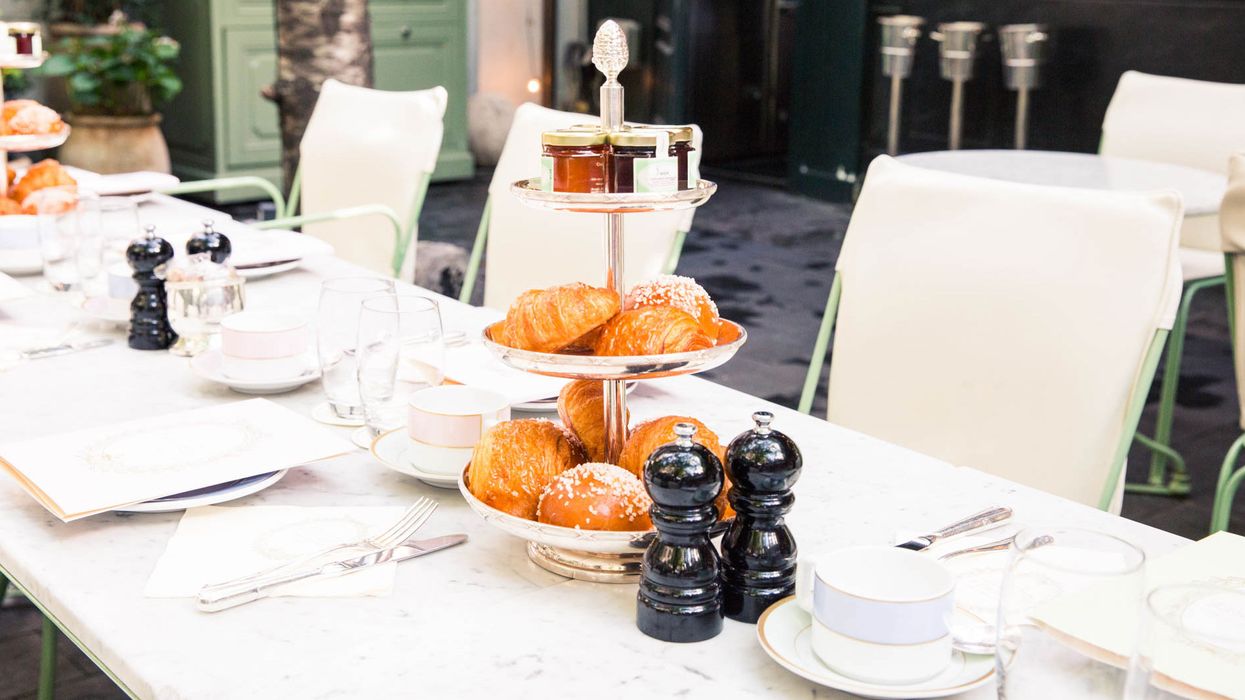 We're at the stage in life where many, many, of our friends are having babies. Which is both happy, and terrifying (those two words pretty accurately sum up our 20's and 30's in general). But because we love our friends more than we fear the reality of adulthood, we want to celebrate them—which means, *baby showers!*
However, the baby shower terrain is not without minefields. We've attended many, many, affairs that were downright cheesy and embarrassing—we'd rather not talk about it. Instead, we turned to Monique Otero of Brunch Pants (remember her? She helped us throw a family style dinner party, ladies lunch, and summer brunch) for her definitive guide to hosting a party that's fun and chic AF. And you'd better believe we followed her rules to a tee when we threw a shower at Ladurée Soho (which is, in our books, the most beautiful place in New York for a girls' afternoon) for one of our own—congratulations Jen!
---
Activities
 
"This is where things usually get cheesy at baby showers. Stay away from poopy diaper games and 'guess the circumference of the belly, which is just embarrassing for everyone. Instead, ask friends and family to write words of wisdom or wishes on tiny cards. It's an easy way to create sweet mementos for a future baby book. Consider activities that double as shower favors, like stringing flowers for head garlands or making mini bouquets."
Decor
 
"Stay away from anything 'themed.' Use the mom-to-be's favorite colors in flower arrangements instead of traditional blue and pink. Black and white photos of the mom-to-be (and her partner) as babies work with any color scheme and can be intertwined on the gift table, at the bar and/or as part of the table setting. Incorporate blue and pink in small ways like frozen blueberry swizzle sticks or pink champagne cocktails."
Favors
 
"If you give away favors, the best kinds are the ones that people can consume—like fancy macaroons or chocolate. Let's face it, no one needs a pacifier key chain."