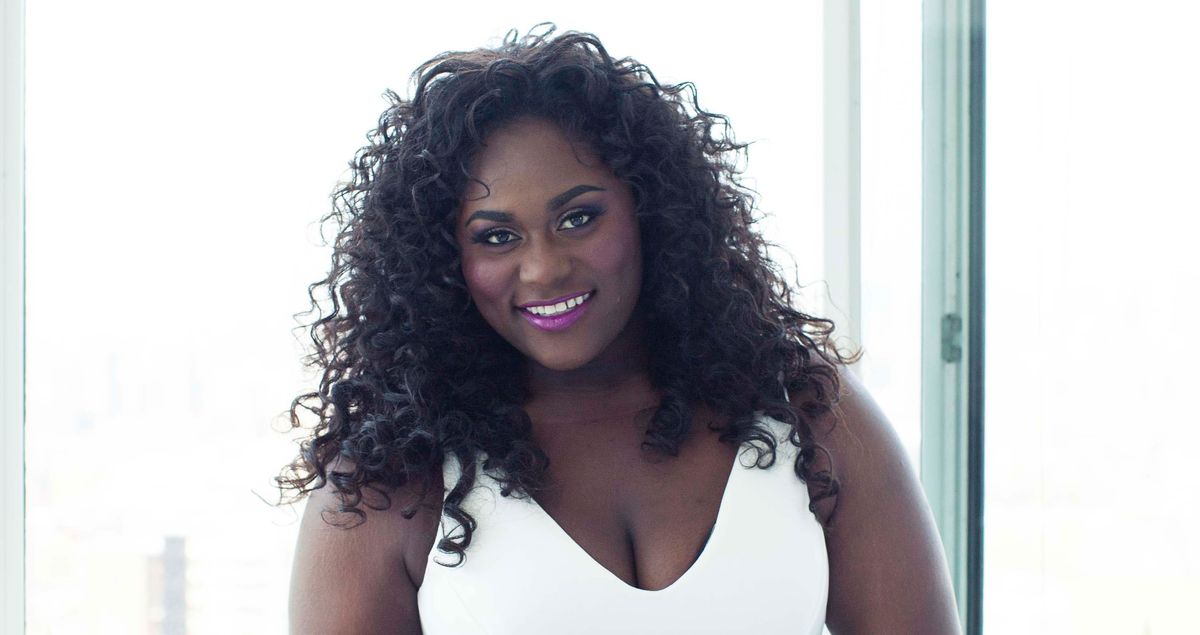 Fitness
The "Orange Is the New Black" Star on running, tuna melts and embracing her body.
Alicia Cesaro, Kareem James
If you remember, we hung out with actress Danielle Brooks back in June. And while we were busy rummaging through her belongings, playing billiards and dancing on rooftops, Brooks was also fresh off the heels of her first (and we're guessing not her last) half-marathon. Training for the race and staying well during a grueling schedule (between her Broadway debut and filming for Orange Is the New Black, Brooks was kinda busy) is what led her to start #ThickGirlsRun on Instagram, encouraging others to run one mile a day along with her and citing her advice to newbies to basically—as Nike would say—just do it.
And running isn't the only way the actress keeps her mind and body in check. There's balanced eating (meals out at one of her favorite local restaurants notwithstanding), support from friends (aka castmates), and sleep (Arianna Huffington would be proud) involved, too. And, yeah, while Brooks makes her lifestyle sound genuinely fun, we'll admit to feeling just a little bit bad for snoozing instead of going for a run this morning (but we're even more ready for next time).
---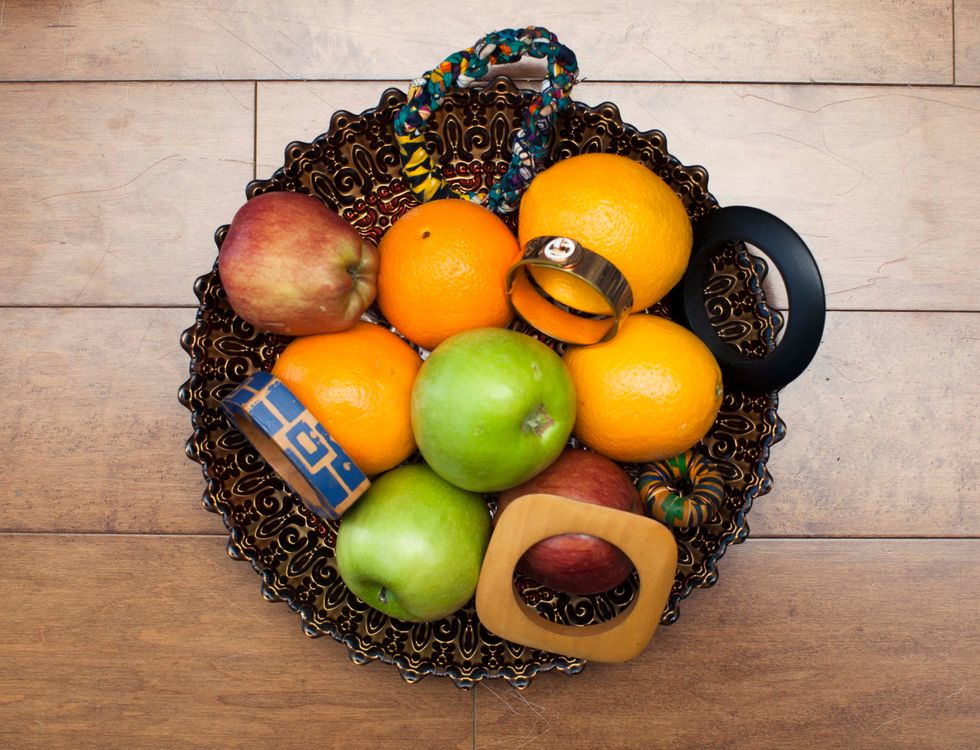 Staying healthy despite constant travel and work
"I really understood the value of eating healthy once I started this process [working on both The Color Purple and Orange Is the New Black]. I always tried to eat healthy, but now I have to. I realized that food is for fuel, so it's about getting in fruits, vegetables, and protein. I also had a trainer, so I would try to train with him at least twice a week, which was hard with the schedule, but those were the two things that held me through.
"Making sure I get the proper sleep, which was very rare and in between, is important. So when I was traveling from Orange [Is the New Black] to The Color Purple, I would sleep in the car and rest. Just put my body and mind at rest whenever I had a chance. Sleeping, eating—well, that's it."
Cooking and her favorite places to eat out
"My favorite meal to cook is salmon over asparagus in the oven with white rice or quinoa. My all-time favorite spot in New York City is 67 Orange Street in Harlem. It's a very intimate spot—it seats about 20 people. They have really great brussels sprouts, kale salad. I also like Ruth's Chris Steakhouse. I don't like sweet potato, but they have this sweet potato pie and it's BOMB. It's sweet and wonderful. I like the Habana Outpost, get some corn on the cob and fish tacos. I haven't been eating out a lot lately, but I like Blue Dog Kitchen—the tuna melt is off the chain."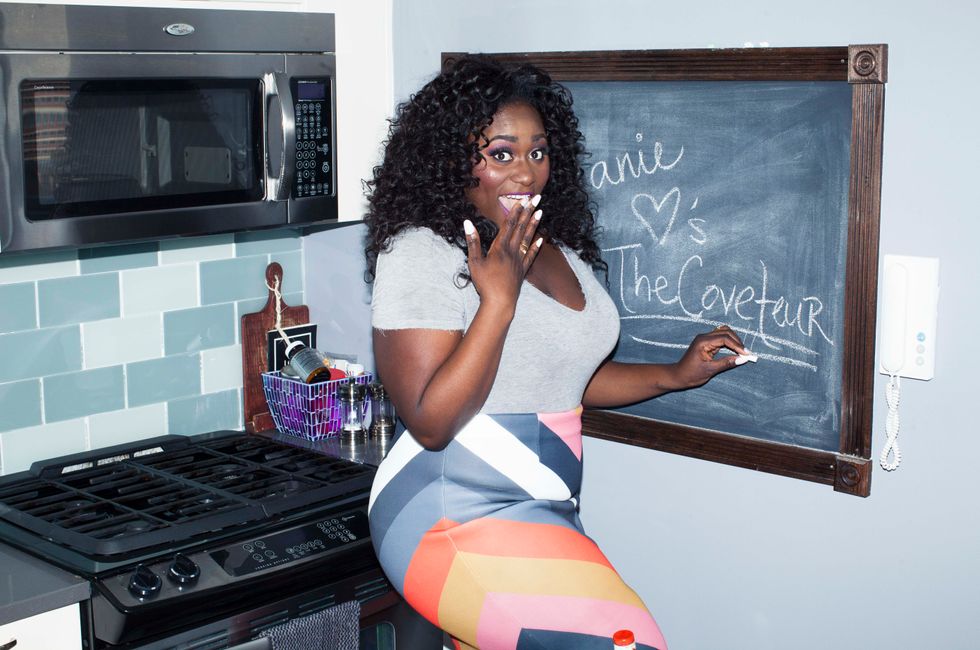 Her daily essentials and skincare must-haves
"In my daily bag, I like to have snacks—an apple or tangerine—and I make my lunch. Happy Plugs earbuds, Voss water, socks (that's really weird).
"Going from the stage to red carpets to TV, I make sure to have Cetaphil or Aveeno wipes on me at all times to cleanse my face. In the morning, I wash my face with Cetaphil. I have very oily skin and I'm prone to breaking out from all the makeup, so the Cetaphil helps calm that. Then I moisturize with Mary Kay's TimeWise moisturizer. I'm trying to start getting into sunscreen, but I don't have one…yet."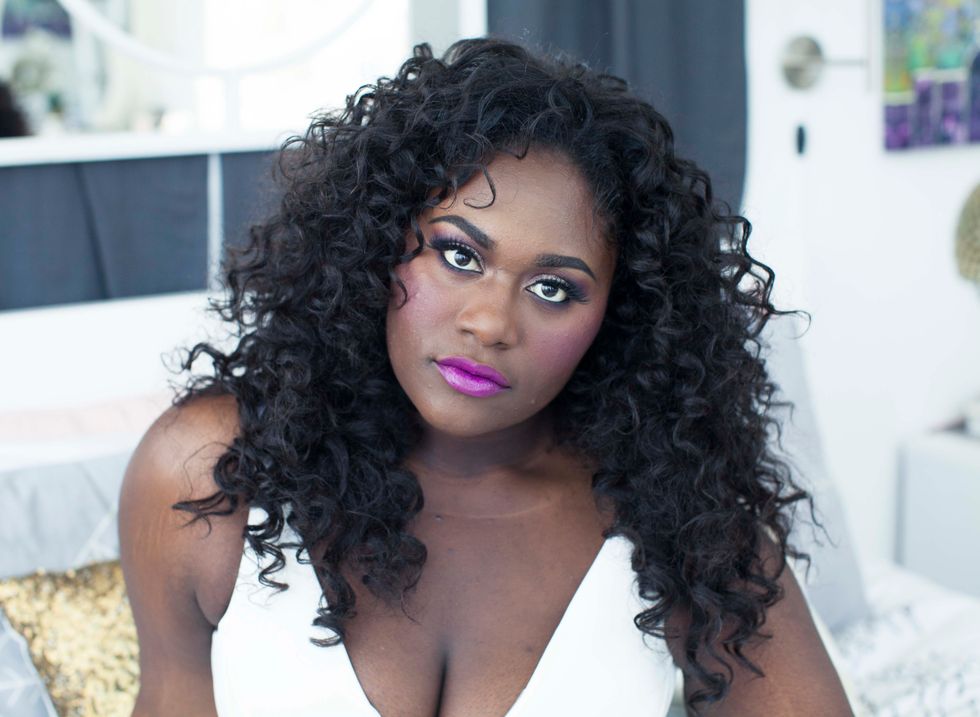 Becoming a runner (and how you can, too)
"The half marathon in Brooklyn was so much fun. I did the half marathon in collaboration with Lane Bryant and Shape magazine. It was like a relay sort of deal with a baton, so I had the last end of the race. We got to break the finish line and do the whole thing. But that encouraged me to run a mile a day for two weeks.
"It's hard; running outside is new for me, so I'm learning that starting with the hill doesn't help. I thought it would be cool to run in the park, but being that I have to sing every day, it was starting to worsen my allergies. So I'm running inside, and luckily I have a gym in my building so I can do that. But it's been great! I just really... I KNOW I can run a mile—I can run more than a mile. But just to do it consistently, every single day, in the midst of a very rigorous schedule, is where my challenge lies. So I've started #ThickGirlsRun, and I have so many girls that have joined in with me to do this and we keep up with each other on the Nike+ app, so you can challenge people and have a whole chat going on.
"For anyone who wants to start running, I say do it! Don't get in your head about it, just start. Make it easy for yourself. I always keep my clothes right by my bed so I can just hit it and can't give myself any excuses. It's not about how fast you do it, it's just a matter of doing it and trying to beat your time the next time. So that's where I'm at. As a curvy girl, my goal isn't to be skinny but to be the best I can be, and if I'm going to be curvy, I want to be the hottest curvy girl there is. That's what motivates me to work out. There are so many things to stress me, from photo shoots to red carpets, so it's a moment for myself. It's the one moment where I don't think about what I have to do."