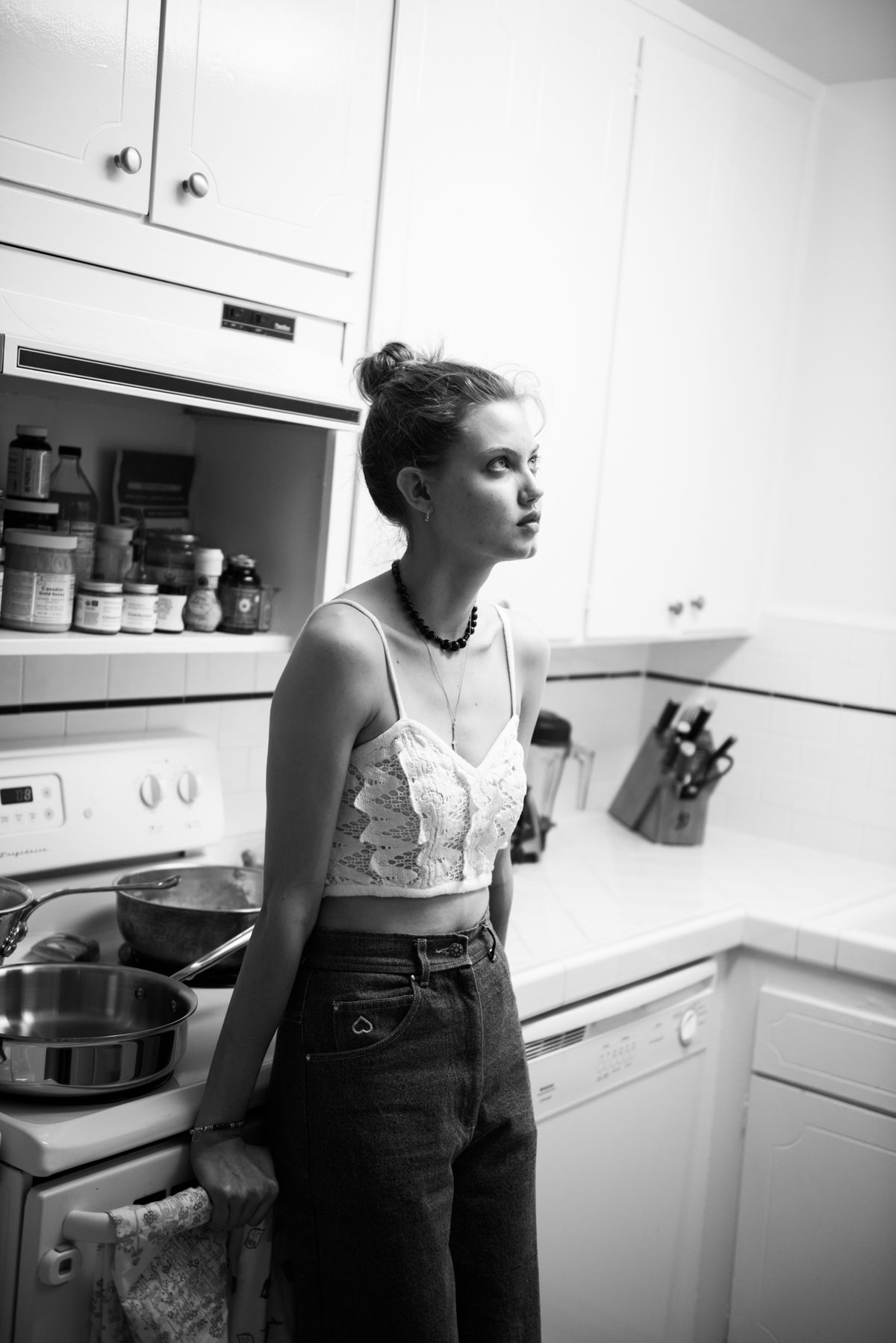 Closet
Model. Los Angeles.
As far as recognizable faces go, supermodel Lindsey Wixson takes the cake. From those doll-like rosebud lips and gapped teeth, to her goldfish-round eyes, she's easily one of the most stunning people we've ever met. However, as always, there's more there than meets the eye. Take, for example, Wixson's burgeoning interest in interior design. She's currently renovating and decorating a farmhouse on 38 acres in Kansas (the dream!). She's also a fan of playing Buddhist singing bowls (ok!), and much to our delight (and her neighbor's chagrin) she treated us to a private show. As the face of major campaigns like MIU MIU, Mulberry, and
CHANEL
, and a personal favorite of
Karl Lagerfeld
, we admit we approached her Malibu home with a preconceived idea of what she'd be like. We imagined over-the-top glamour, perhaps with a hint of brattiness (she's been gracing the pages of our favorite glossies and runways since she was fifteen, after all), but what we found was far from the truth. In fact, Wixson is more concerned with working on her 'non-GMO seed conservatory' than anything, and would way rather be alone in nature than at some fashion party. Her favorite pieces from her wardrobe are a
Cynthia Rowley wetsuit
, and another tie-dyed one that was designed by her friend
Kassia Meador
, who also happened to be the one who introduced her to said singing bowls. Believe us when we say, Wixson is a totally unique personality; and given her myriad or interests, we can expect even bigger things from her down the road.