Beauty Trends That Seemed Crazy
And now we're super into.
Beauty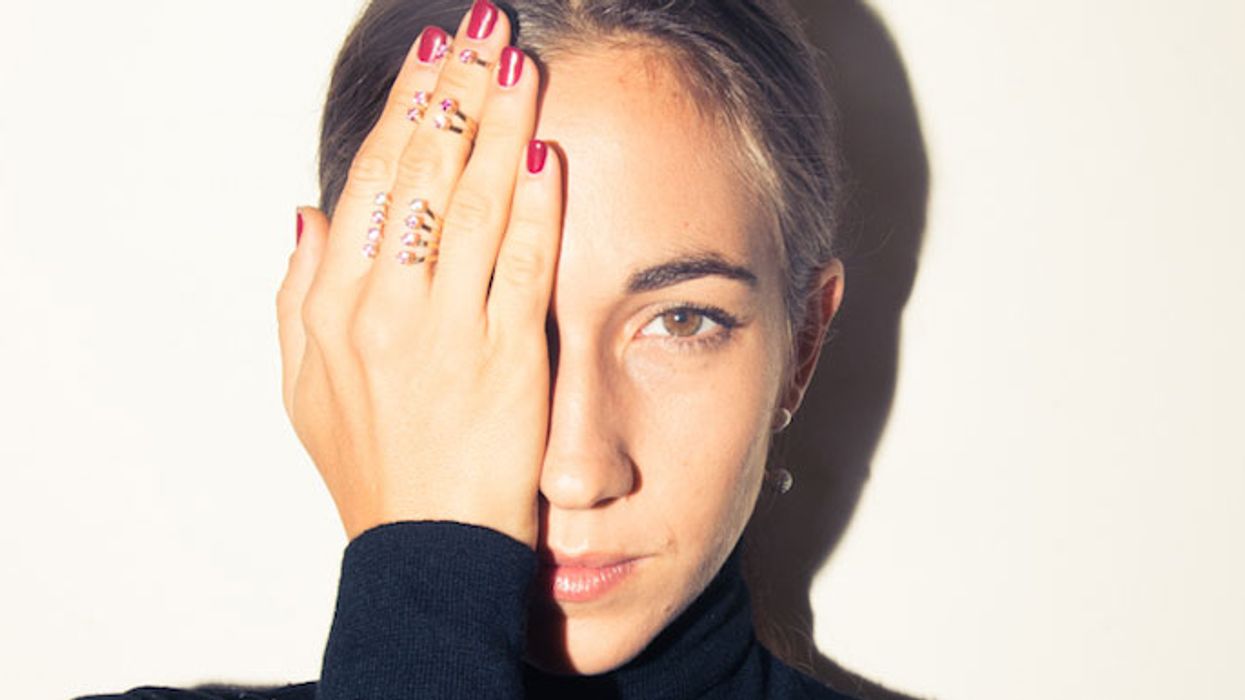 Things wouldn't feel very 2016 if a new beauty craze wasn't constantly filling our social media feeds, think—the contouring craze, the Kylie Jenner lip challenge, chalking your hair, and coconut-oil everything. Not ones to jump on the band-wagon right away (or sometimes ever), we will admit that there are a few beauty trends that were scary at first, but that just don't seem that over-the-top to us anymore. Infact we're really into some of them. Specifically: eyebrow microblading, lip fillers, and eyelash extensions.
There are a few of us at TC HQ considering getting one or two, or maybe even all three of these treatments done, but as always, we like to do our research (it's pretty much second nature at this point). So we reached out to a few trusted experts and our girl Shiona Turini has "never been so pleased with a beauty service" in her entire life as she was with microblading and Dr. Amy Perlmutter (of New York Dermatology Group) let us know that lip enhancement results are "noticeable right away, which allows for immediate gratification". When you add that to the fact that Emily Oberg from Complex magazine tells us she can even fall asleep while getting eyelash extensions (!!), it kind of leaves us wondering why we've waited so long to book our treatments.
Eyebrow Microblading
Shiona Turini, Fashion Editor
Why She Took The Plunge
"I've always had a complicated relationship with my eyebrows (I try to avoid saying I 'hate' anything about my body…but you know what I mean). They are on the thin side, and when I was a teenager I was in a bike accident which left a scar going straight through the middle. I'm too lazy to fill them in consistently [but] I'm surrounded by women who have thick, amazing brows, my friends Solange, Melina, and Chaundre give me daily eyebrow envy.
"So, I basically harassed Julie Schott, the beauty editor at Elle and begged her for eyebrow tricks and secrets. First, she recommended someone to shape them—Maral at the Warren Tricomi salon. I loved her and her work, but she told me I would never have the eyebrows I dreamed of unless I considered microblading."
How She Decided Where to Get the Treatment
"Maral and Julie recommended the same person: Piret Aava aka The Eyebrow Doctor.
I did what any normal person would do and stalked Piret on Instagram (@eyebrow doctor_ ) and was sold. The idea of tattooing your face is really intimidating, so if I was going to trust anyone it was going to be a beauty editor. I knew Julie wouldn't steer me wrong."
Pain Level
"Julie and my friend Danielle Prescod came with me to the appointment for moral support and to live stream it for Elle. Yes, it was painful and the sound of your skin being scraped is disturbing. After the first initial strokes she applied a numbing cream—I still felt everything, but it helped. The area where my scar is hurt the most, but I survived!"
The Results
"I can't fully describe the feeling of getting off of the table and looking in the mirror the first time. Basically I didn't have eyebrows before and suddenly I did. It looked more natural than filling in my brows with makeup ever would—the hair strokes looked SO realistic. My face was transformed."
Touch Ups + After Care
"I think the frequency of a touch-up depends on the person. I'm sure facials, microdermabrasion, sweating a lot, etc. are all factors, but I'm planning to go back in about six months just to check in.
"I couldn't get my eyebrows wet for a week, which was a pain. I work out pretty frequently and had to cover them in vaseline so that no sweat would get in them. Essentially it's an open wound, like a tattoo—so keeping them clean and protected was a priority."
Lip Fillers
Dr. Amy Perlmutter, New York Dermatology Group
WTF are Lip Fillers
"Lip augmentation or enhancement is a non-surgical procedure using injectable dermal fillers or fat transfer from another part of the body to contour the lips. It can range from creating more luscious full lips to softening lip lines due to genetics or aging."
Procedure + Results
"Lips are a sensitive area of the body, so it's recommended to have a topical numbing cream prior to the treatment. Hyaluronic acid fillers like Juvederm, Restylane Silk, and Belotero are most commonly injected and the effects can last from three to six months. Like any other type of filler injection, bruising and swelling can occur and last from a few days up to a week.
"The results are noticeable right away, which allows for immediate gratification. Many patients are amazed by how a simple little tweak of the lip can brighten their whole appearance."
Touch Ups
"Touch ups are usually done every three to six months depending on the person and the product used."
Eyelash Extensions
Emily Oberg, Editorial Producer for Style at Complex Magazine
On Why She Chose Eyelash Extensions
"I had a few friends that got them, and I was so sick of rubbing mascara off my eyes every night so I decided it was the perfect solution. I was scared about getting them because I read so many horror stories of people's lashes falling out and getting ruined, but I figured I'd give it a try."
Where to Go
"There are a ton of Groupons for lash extensions, so I tried a bunch of different places on there for cheap, around $50-$60. From there, I got to see what each place was like and how long the lashes lasted and also the quality. My favorite is JJ Eyelashes and it's the only place I go now. They are very clean and professional and they give you a free ten minute foot massage each time you go! The lashes stay on the longest out of all the places I tried, around three to four weeks. And their prices aren't too bad. They also have multiple locations so it's convenient no matter where you live in [New York]."
Comfort Level
"At first I was nervous, having someone poking at your eye for over an hour isn't the most comfortable thing in the world. I was also very fidgety and found it hard to sit still for an hour and a half (sometimes it can take up to two hours). But after a while, you learn to make yourself relax and now I even fall asleep!"
Results
"It was like night and day and, I didn't need makeup at all anymore. At first they bothered me a little bit because if you don't take care of them, they can get messy and poke at your eyes. But that's usually only if the person did a bad job at putting them on. Also, I had to get used to not sleeping on one side of my face because that will mess them up, so will an eye mask. Overall, it was definitely worth it and I haven't seen my natural lashes thin or fall out at all."
Aftercare + Touch Ups
"You have to wash around them, that's why you can't wear eye makeup. They're too delicate to wipe makeup off and scrub. You also have to comb them every morning and night just to make sure they don't get messy. I also use Peter Thomas Roth lash serum on them to care for my own lashes and make sure they aren't getting ruined while I have my extensions on.
"I go every 3-4 weeks [for touch ups] when they start to look a little sparse and bare. They're still in good condition at that point, but since I'm on camera I like them to always be at their fullest."