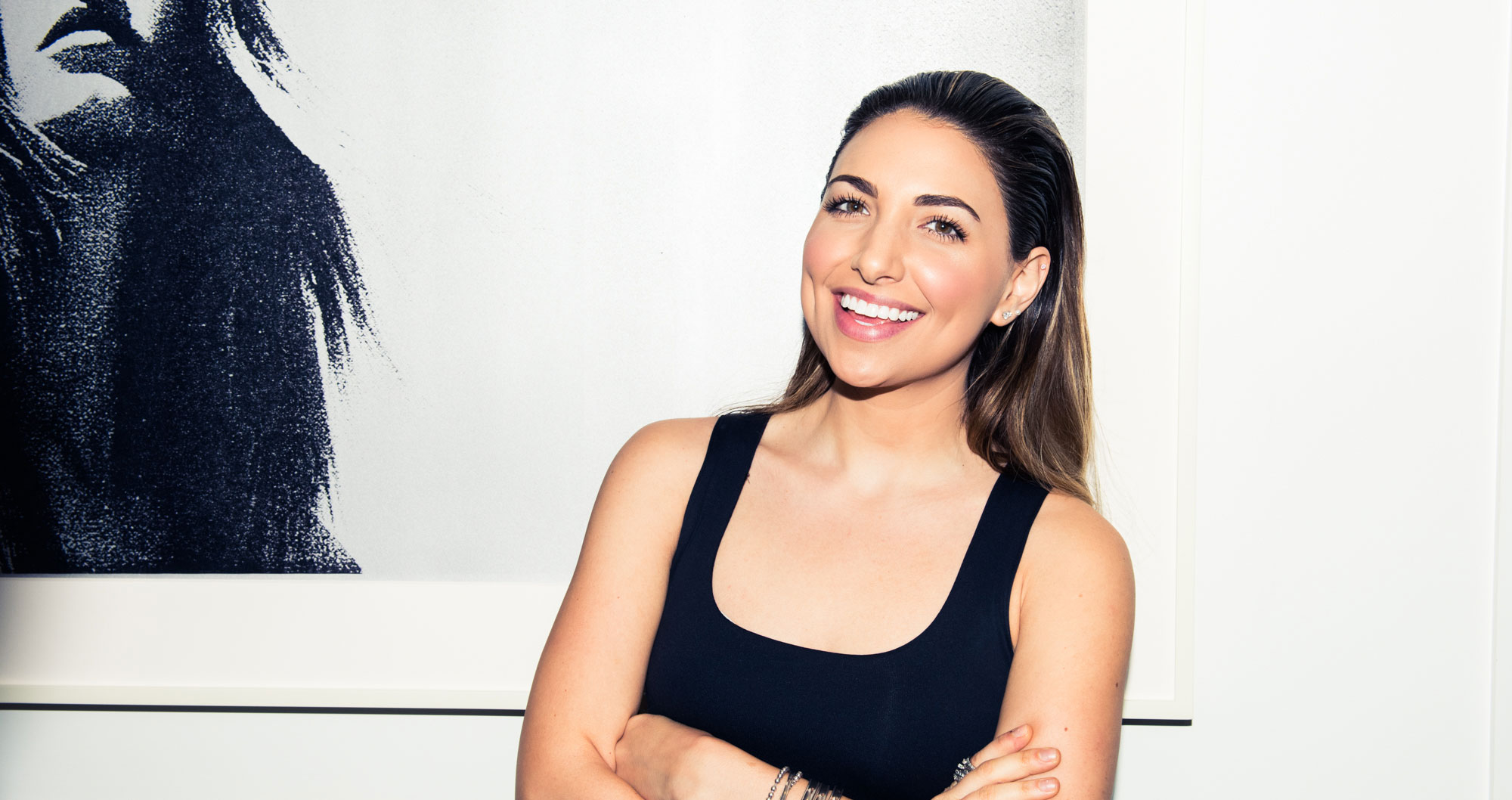 Wet Hair You Can Wear in Public
And still look like you've got your shit together.
We're willing to bet you, like us, have had a morning or two of pressing snooze too many times and wearing wet hair out in public. While the actual soaked tips staining your shirt version is not a good look, the fashion-y version (think: any Kardashian public appearance in the past six months or so) is infinitely more cool, and has been the subject of many an at-home remake—to varying degrees of success. Just as we were thisclose to swearing it off entirely (it's really not as easy as it looks), Mischelle Navar, Mane Addicts-approved stylist slicked *this* completely wearable lacquered style into something we'd actually wear. Watch and learn, kids.
What You Need
Wide tooth comb
Strong Gel (we used Phyto Strong Sculpting gel)
Water bottle
Hair spray
Shine serum
"You want to brush through your hair really nicely to detangle all the knots."
Step 2:
Create Your Sections
"Use your fingers or a pick comb to separate out the top section—about mid-eye level across to the other mid-eye level—and pull that section and clip it up, to get it out of the way."
"Take your water bottle and mist the sides of your hair. Do one side at a time so you have really clean sectioning and so that your hair lays really nicely against the sides of your head. Take about a quarter size dollop of gel and run it through one side of your hair—but you don't want to get it all the way to the ends because it will be crunchy. Use your hands first to get the gel in your hair and then use a wide-tooth comb to distribute it evenly, and leave the comb-marks down the side, which make it look more polished. Blow dry the section while combing, so that the hair and gel stabilize and really set in. Once it starts to set in and it's not quite hard yet—still damp—use your palms to sculpt it a bit."
"Take the top 'mohawk' section and back-comb very cleanly from the back of your head forwards. Back comb that section all the way from the back into the front and then brushed all the hair back so it had a really clean shape. Once it gets into a shape that you want it, you can start sculpting and moulding. You want to make sure that there's a little bit of body in the back section where the head rounds so that it's not too flat. Start sculpting with some hairspray until it gets into the shape that you want it to be in."
"Straighten the ends with a flat iron to give it a cleaner look."
Step 6:
Make It Extra Wet
"Finally, spray a shine serum on your entire head, especially in the front."