Travel
Your guide to everything you can't afford to miss out on.
I first went to Rio two years ago during the World Cup, and I'm going again in a few weeks for the Olympics. I swear I'm not a sports enthusiast—but the people I love are. I can say, however, that I'm obsessed with Rio. It's a crazy, energizing and totally enveloping city. It's everything you'd want out of a vacation destination. Here's what I can tell you: even if you miss the Olympics, GO TO RIO. If you're a first-timer, this is your guide—these are your essentials. The must-dos: the beach, caipirinhas, samba, shopping, churrascaria, all of it. Concerned about Zika? We are too. Read up on it here, and if you are planning to go, be sure to take the necessary precautions.
---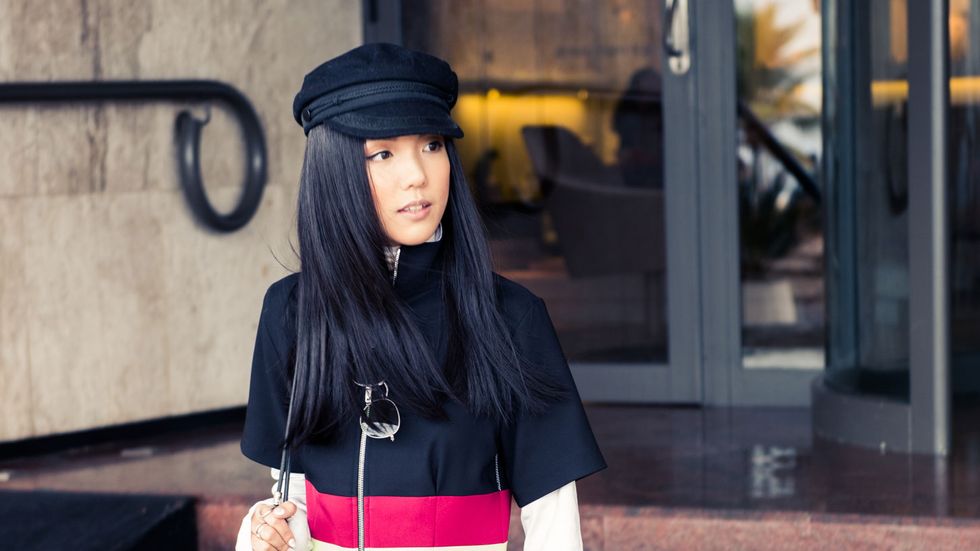 Copacabana Palace
Avenida Atlântica, 1702
In this case, old school is the way to go. This is the hotel where Louis Vuitton put us up for their cruise show—yes, it is very, very glam. If you don't want to shell out to stay at this beachside hotel, at least have a caipirinha at the poolside bar—when I was there I sat at a table next to Arnold Schwarzenegger of all people. In other words, the people watching is top notch.
Santa Teresa Hotel 
Rua Almirante Alexandrino, 660
Santa Teresa Hotel is an oasis in the middle of Rio. Its namesake neighborhood—at the top of a hill in the center of the city—is a characterful hub of winding cobblestone streets, cafes and artist hangouts. The hotel itself is set back from the street in a completely peaceful garden with a pool and a stunning view of the city and the ocean. Rio is all about the views, and this place has the view.
Zuka
Rua Dias Ferreira, 233
Zuka is a lighter, more gourmet version of Brazil's signature churrascaria. In other words: grilled fish and meat and amazing ceviche. Also, the location is grade A: in posh Leblon surrounded by other restaurants and bars.
Porcão 
Av. Infante Dom Henrique
A reviewer on Yelp calls this place a "meat extravaganza," which is very, very accurate. This is a traditional churrascaria, which means a massive buffet of meat—and other stuff, too. But mostly meat. It's worth it just to have said that you've done it.
Bip Bip
Loja D, R. Alm. Gonçalves, 50
Bip Bip isn't really a place you go to casually drink or to party at all, really. In fact, when you're there you have to be completely silent and you don't even really enter the bar. But hear us out, because having a can of chope (Brazilian-style beer) while standing on the street in front of the garage door that is the entrance is an experience you won't have anywhere else. Here, you help yourself to beer, pay at the front in cash to a very imperious and eagle-eyed owner, while some of Rio's best samba musicians play—or jam, rather—around a table. There is no talking—or you will be shushed by aformentioned owner—and instead of clapping, you snap quietly after each song. It is amazing.
Ipanema Beach
The best place to have a beer at dusk is on the beach—any beach, but Ipanema is a top choice. Buy one from one of the many vendors who sell them out of coolers for cheaper than a bottle of water.
Carioca da Gema 
Av. Mem de Sá, 79
If you want to rage in Rio, head to party neighborhood Lapa. (When I was there during the World Cup, the party was so big we were pepper-sprayed by police to allow a bus through the packed streets. Welcome to Rio!) Carioca da Gema is right there in an old colonial mansion, and it's a fantastic samba bar with live music and great dancing—to watch or, after a few caipirinhas, actually join in.
Osklen
Rua Maria Quitéria, 85
Pay Brazilian design some respect and go to Osklen in Ipanema. The clothes are streamlined, sporty and super easy to wear—they'll be vacation purchases you still love when you get home again.
Triya 
Estrada da Gávea, 899
Think: South American Mara Hoffman: teeny-tiny and loads of prints. Go all out and get yourself a pair of Brazilian-cut bottoms—it feels like you're wearing a thong but, trust me, it's flattering: your ass will look great.
Olhar o Brasil 
Rua Garcia d'Avila, 196
Go here to find Brazilian design, like furniture, ceramics and decor accessories. It's the kind of place where you'll find that beautiful vase everyone who ever comes over will ask about.
Museu de Arte Contemporânea de Niterói
Mirante da Boa Viagem
This is where Louis Vuitton held their cruise show, and it's worth the trek across the bay to check out the iconic flying-saucer Oscar Niemeyer building that so inspired Nicolas Ghesquière. It'll inspire you, too—not to mention the contemporary art that's actually exhibited inside.
The Beach
Ipanema, Copacabana, Leblon, etc., etc., etc.
There's lots to do in Rio—it's one of those cities that can be endlessly explored and never exhausted. And the touristy things, like going up Sugarloaf and visiting the iconic Christ the Redeemer statue, are well worth your time. But the thing in Rio is the beach—it's really what makes the city Sao Paulo's cooler sister. The beach is known as the city's great equalizer, where every class goes to do exactly the same thing: play volleyball, surf, swim, sun and show off their very tanned and toned behinds. It's the place to be.