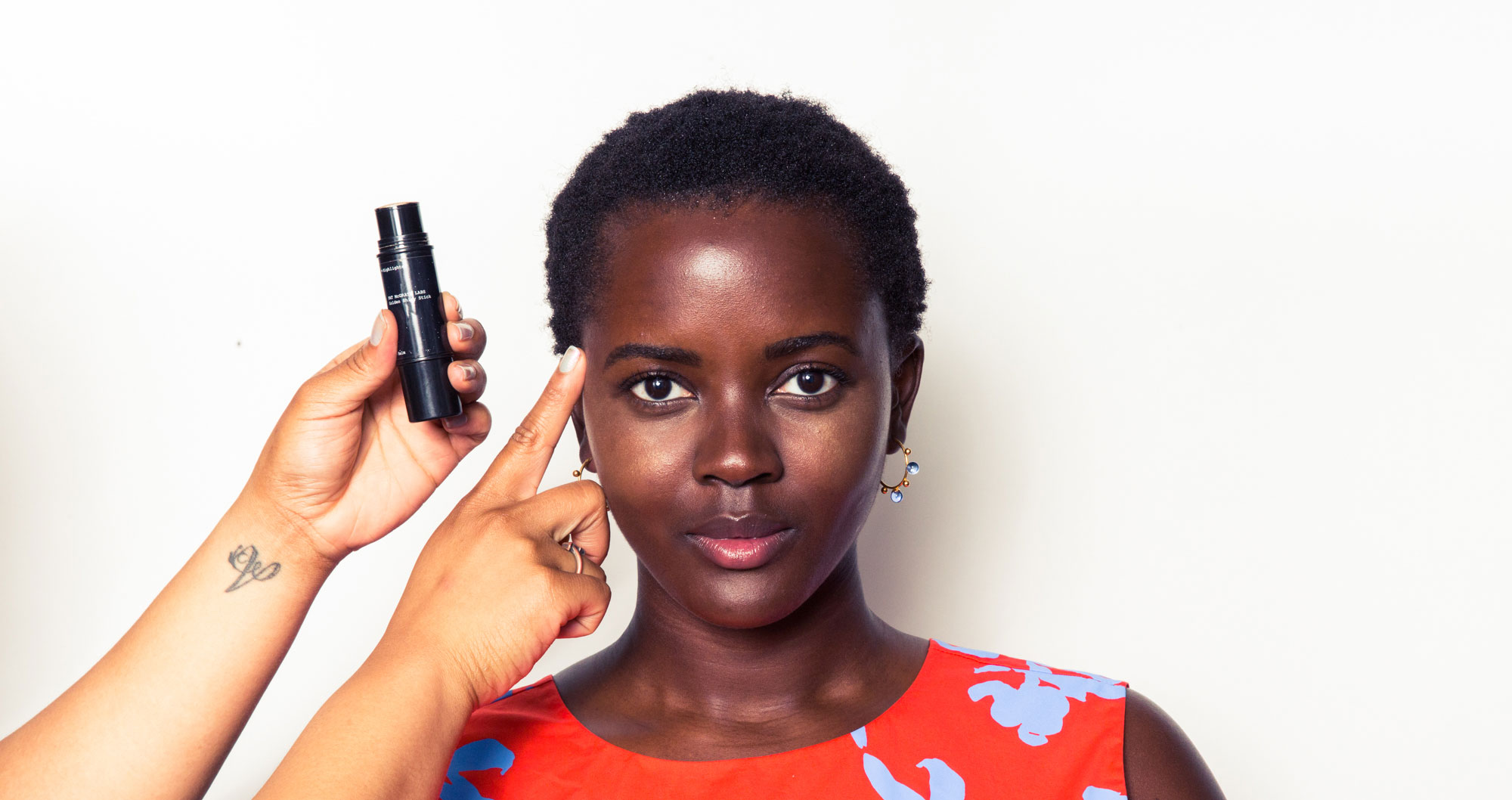 Everything You Need to Know About Highlighter
The definitive guide to summer's biggest beauty trend.
Let's begin by stating the obvious: highlighter is fucking everywhere. The technical term (at least, as far as we know) for the trend with about one million other names—strobing, non-touring, luminizing—comes with one goal in mind: making that area at the very top of your cheekbone, coming in right under your eye, shine bright like a diamond. And this summer, you're not doing it right unless that highlight is basically visible from space. Watch any of the "do-your-make-up-using-only-highlighter" challenges on YouTube (yes, that is a thing) and you'll see what we mean. To break down the trend, we consulted makeup artist Amber Amos on the what, where and how of all things highlighting.
The Products:
What to Use:
"I'm obsessed with Pat McGrath's Skin Fetish 003. I literally put it on almost every single person I work with. One side is like a stick, and it has an iridescence to it—it's like the sun is perfectly resting on top of your cheekbones. I was like, 'Oh, I'm obsessed with Pat McGrath, so this must be cool,' but then I got this and I was like, 'Oh my god, what was my life before this?' The two shades literally blend with every single skin tone. It's the perfect highlight."
The Tools:
"Use the Beauty Blender to apply highlighter. For a powder highlighter, use an Artis brush. It's really good for pulling in your highlight; it's the perfect size and shape to blend it in. I use an oval shape, but it's a bit smaller so that you don't over-blend."
The Technique:
"I like to dab a little bit on the top of my finger and then gently press it into the tops of the cheekbones. Right below the mouth, on the chin area, down the nose, pretty much down the center of the face in between the eyes. If it's not sweltering hot, I also love to use the balm side [of the Pat McGrath highlighter]. There's a balm, almost like like a grease, on the other [end of the stick]. On hot, humid days, of course, please don't use that! Spare yourself. The stick side is more natural, and then the powder side gives you a little bit of extra oomph."
"You want to keep it on the top of your cheekbone. You're trying to make the cheekbone look higher, so you don't want it to droop. Your contour or your bronzer, whatever is on your cheek, you want it to stay on top."
"I do the tops of the cheekbones, right below my lip, on the center of the chin. You can also do the cupid's bow, which will give the illusion of fuller lips. Run it down the middle of the nose, from the eye to the end of the nose, and it'll make it look like you got a side nose job, which is always good [laughs]. Right in between your eyebrows, and you can also put it right beneath your brow bone."