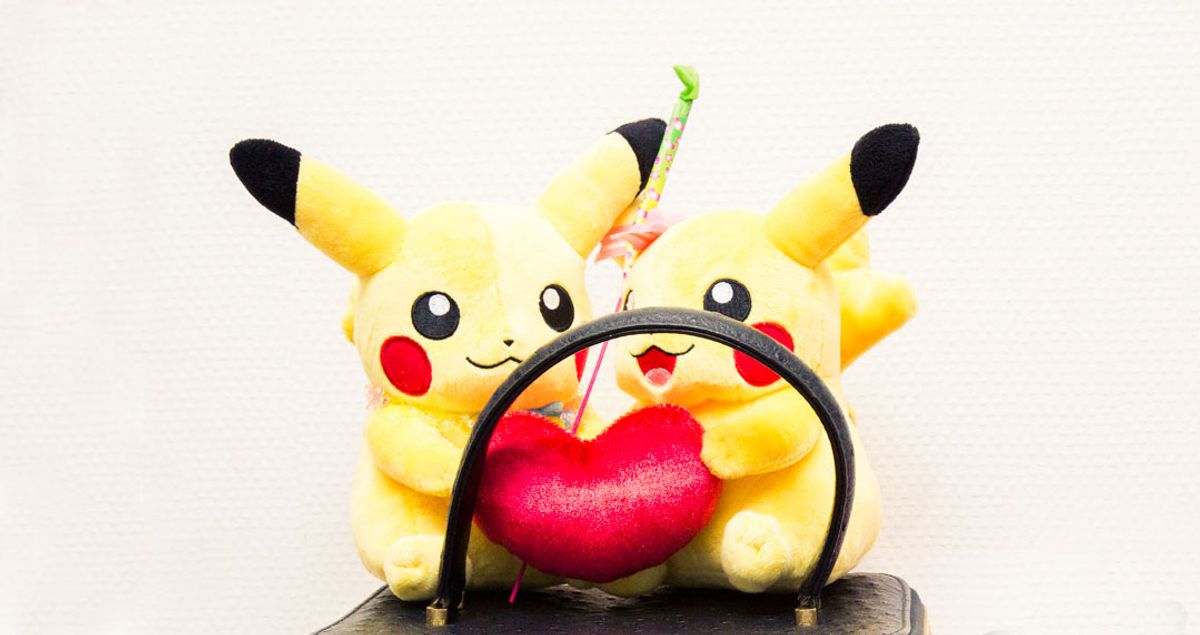 Fashion
Yep. We're going there.
If you weren't playing Pokémon Go this weekend, you were probably wondering why everyone was, or why your social media feeds were suddenly flooded with screenshots with floating red Poké balls. The game has exploded to the point where I can't help but wonder whether it's some genius distraction cobbled together in a government lab to distract us from everything going on in the world. What, you're not one for conspiracy theories?
Basically, we'll sum up Pokémon Go thusly: it marries augmented reality (like, experiencing reality only through technology, because, ICYMI, we live in the future) with the video game we all know and love (or at least, we've always thought Pikachu was really cute). Basically, the app uses GPS and your IRL location to find Pokémon at 'Pokéstops.' To get your avatar to said Pokéstop, you need to walk there—and yes, Nintendo has gone ahead and conveniently concentrated these at major sightseeing spots to get you out to explore your city (seriously. Just look at this). Did we mention the game is this close to having more daily users than Twitter?
In any event, it's only practical to consider what to wear when hunting Pokémon. Like we said, there's walking involved, and it's probably a good idea to be wearing something that validates your excuse that you were just "grabbing coffee," or are "on your way to brunch" (less believable when you're in an oversized sleep shirt from your high school volleyball team, glasses and no make-up), in the event that you run into someone you know and don't feel like 'fessing up to your dedication to finding Blastoise. What, like it's just us?
---
First things first: footwear. More than anything, you're going to need comfortable shoes because you're about to want to walk everywhere. We recommend going with something that'll still pass if you want to take a non-Pokémon related detour and go shopping or something—even better if it nods to your stable of Pokémon with hints of gold (Pikachu), pink (Jigglypuff), and red (Charmander).
Optimize Your Performance
Mobility, clearly, is the name of the game while playing Pokémon Go. Now that you've situated yourself with walkable footwear, it's time to make sure the rest of your outfit is optimized for comfort. Because it's hot AF outside, we love a breezy shirt dress that fools everyone into thinking you have your shit together when in reality you're an adult running around the city looking for fucking Pokémon. Jumpsuits do the trick, too. Add a backpack for hands-free storage and you're good to go.
The reality of emerging from your apartment to spend the entire day prowling around outside means you're about to be exposed to a whole lot of sun. Bonus points for a cheerful hat and massive sunglasses to protect your face from the sun's rays *and* double as identity protection in the case that you spot your ex and don't feel like explaining the task at hand (finding Meowth).