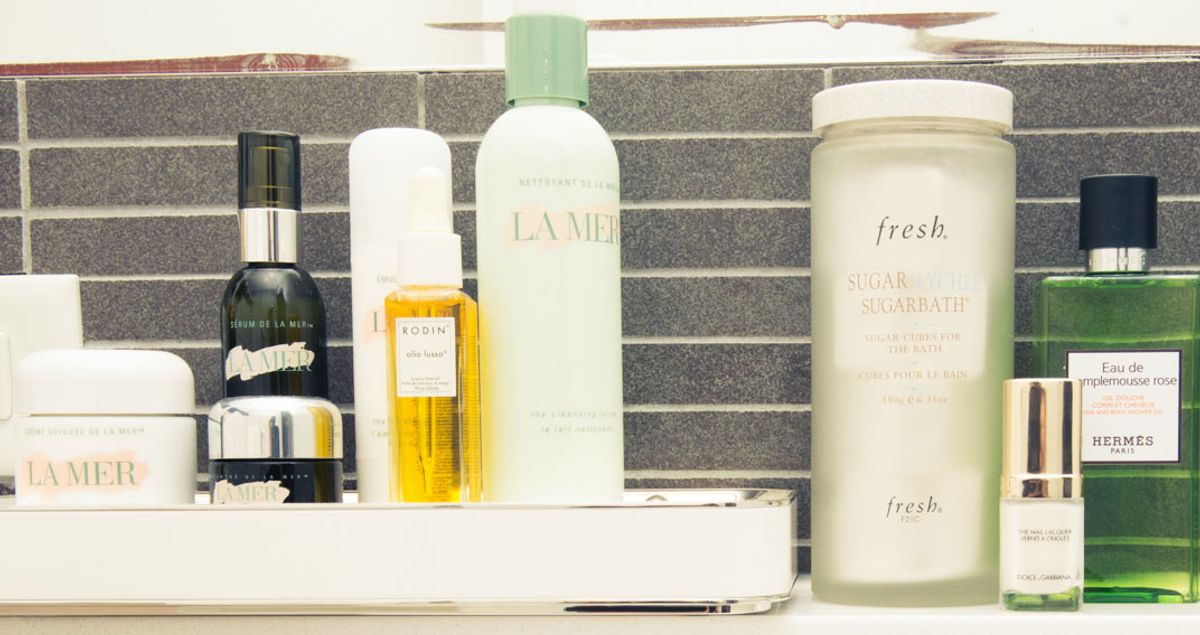 Skin
It's neither "dewy" nor "glowy."
Anyone else feeling like summer is practically over already? Bueller? Between weekends away, after-work drinks, and last-minute 24 hour trips to Mykonos (more on that later), the weeks are speeding by faster than I'd like. And not to get too heavy, but the thing that really unnerves me about the seasons blasting past is the feeling that with each change in the weather, I'm getting older. Some people hate birthdays for that reason (I love birthdays—Presents! Attention! Parties!), but I hate the change of seasons. I even get a weird feeling when the weather finally slides from winter into spring.
The other thing making me feel old? The state of my skin. After spending months babying it pre-wedding, I've let it (along with my workout regimen) go. Don't get me wrong, in the summer I use hella sunscreen, I just also drink hella margaritas, and more than once find myself tumbling into bed without removing said sunscreen, let alone scrubbing, spritzing, and pampering my mug. Realistically, does anyone really have time for that on a regular basis? In any case, I've lately found myself confronted with a state of dullness so severe, I've resorted to more methods than I'd care to admit to in our anti-aging guide. In short, I find myself now Desperately Seeking Skincare.
Which is precisely why this week we're bringing you an extra-heavy dose of summer skincare advice. From the products that save us during a breakout, to the pros and cons of extractions, and the very best of new Korean skincare, we're rolling out the definitive summer skincare guide. And just in case you're curious, I'm going to be Snapping my entire skincare routine (or as much of it as I have the energy for) tonight on @TheCoveteur. And even better, because we love you so much, we're putting together a whole guide to summer beauty. Be on the lookout for our tips, tricks, and guides for hair and makeup coming at you over the next few weeks. Enjoy these last weeks of sunshine and summer Fridays, pals. They won't last forever.
---