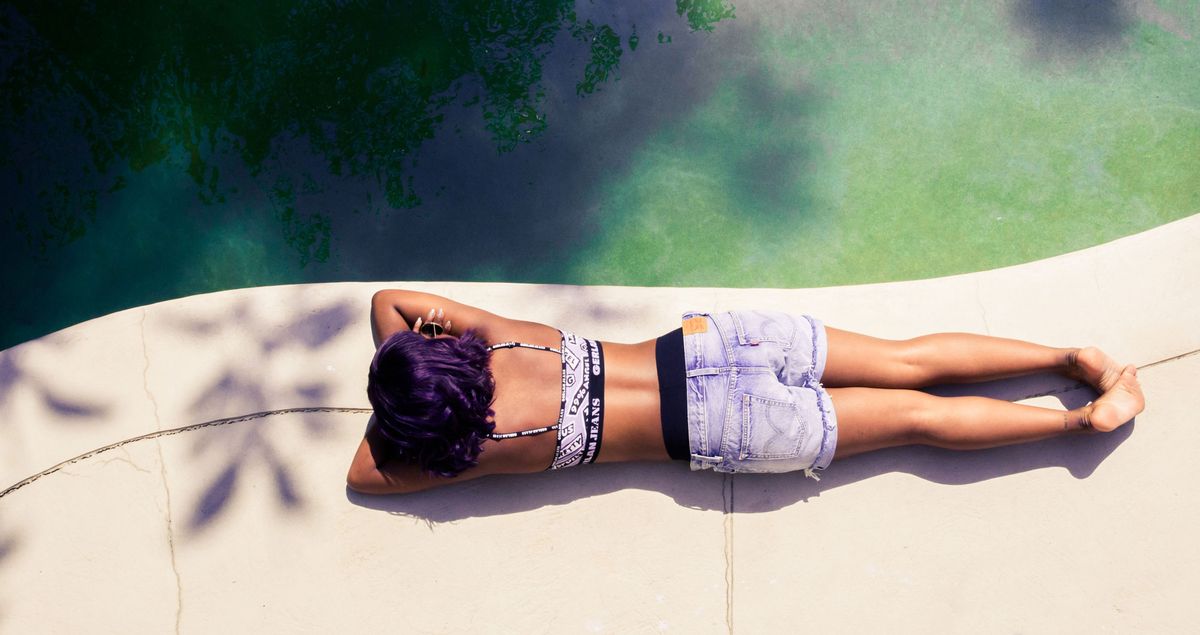 Fashion
It's the only way to beat the heat
Summer has, for as long as I can remember, been defined by what I'm wearing. As a kid it was floral bathing suits and a pair of strawberry print white denim shorts that I adored. As a teenager—when I wore a uniform to school complete with a wool kilt, tie and knee socks (there are some pictures that I'll never share, even now)—summer was tankinis (remember those?!) and then, as I got older, my first foray into bikinis in the form of surfer girl Roxy and Billabong suits. InAt college it was the shedding of winter layers to wear strictly denim cut-offs so short they could have been mistaken for a Miley Cyrus stage costumes, and teeny-tiny, spring break-worthy Victoria's Secret swimwear. My birthday is midway through July (next week!), and it became a tradition that I would get myself a new bathing suit every year as a gift.
And then, when I started working, when the aforementioned cut-offs became a bit too small to wear in public, let alone to an office where I was employed as a responsible "adult." Being bound to the hot, sweaty city instead of the beach, summer became what often felt like a battle between fashion and the heat.
Let me be clear: I love getting dressed in the morning—I love clothes and putting an outfit together. When it comes to all that, I'm your basic fashion girl. But, for the most part, the idea of "summer fashion" feels like a bit of an oxymoron. In theory, I love the idea of a long flowing dress, airy palazzo pants, and gauzy tops, but in reality all I want to be wearing are those old cut-offs (a slightly more modest version these days) and a bathing suit.
And this is probably the reason why my wardrobe from May through August is mostly made up of years-old skirts and dresses—and why the only things I get excited about buying when the temperatures shoot up are bikinis and, yes, another pair of jean shorts. If you guys are looking for something to send me for my birthday next week (it's July 12, btw), you know what to do.
---