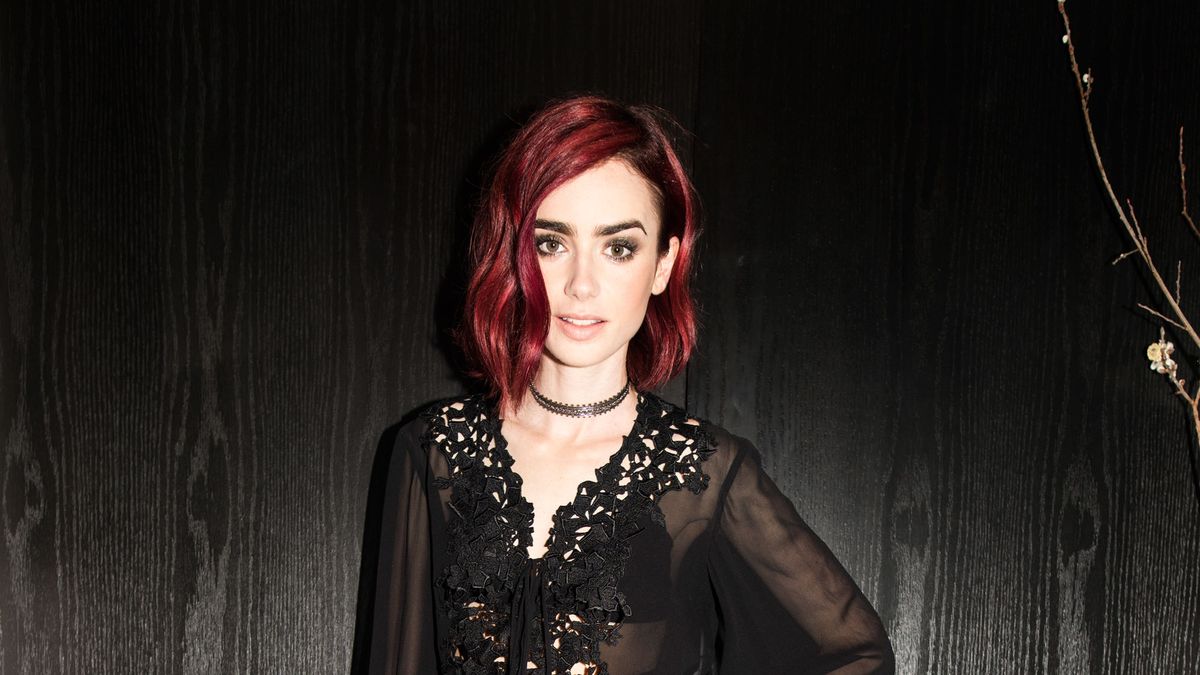 Celebrity
Before her The Last Tycoon premiere. Los Angeles
Lindsey Byrnes
Let's establish something: you're lying if you say you've never fantasized about what it would be like to be a movie star. C'mon. Fancy party dresses, a glam team on speed dial, and a fat stack of scripts to read in the California sunshine? Yes, please. And because we've spent serious time doing said daydreaming, we'd like to think we speak from experience when we say that on the morning of a huge premiere for not only a brand new project (more on that later) but an entirely new medium (streaming TV), we'd be seriously nervous. But if you're Lily Collins? Not so much.
Chatting over the phone with Collins as she awaited the arrival of her hair and makeup team, we were taken aback (in a good way) when the actress didn't betray even the slightest hint of pre-premiere jitters. Not only is her new Amazon pilot, The Last Tycoon, about to be everywhere (she stars as Celia Brady alongside everyone's internet boyfriend, Matt Bomer), but it's her first venture into television, period—never mind streaming. Then again, it helps that it's not exactly her first rodeo: she's been working since she was itty-bitty, alongside the likes of Sandra Bullock, Julia Roberts, Julianne Moore, and Annette Bening (to name a few). She credits the talent she's worked with for her nuanced perspective on the myriad issues surrounding women in Hollywood, too: "Today there's so much of that, 'Alright, well, if they're not going to create it for me, I'll create it for myself!' vibe. I think that's amazing".
Having recently returned from South Korea, Collins was eager to get into some good, old-fashioned dress-up—and most importantly figure out (with the help of hairstylist Kylee Heath and makeup artist Molly Stern) the best look to pair with her recently-dyed cherry-red hair. Because it turns out that even after years in the industry, Collins still appreciate the allure of good, old fashioned, Hollywood glamour (and a pair of Giuseppe Zanotti heels). "It's that fun, excited mayhem at the end, when you're like, 'Okay, now we really only have two minutes!,'" she explained. Yeah, we get that.
---