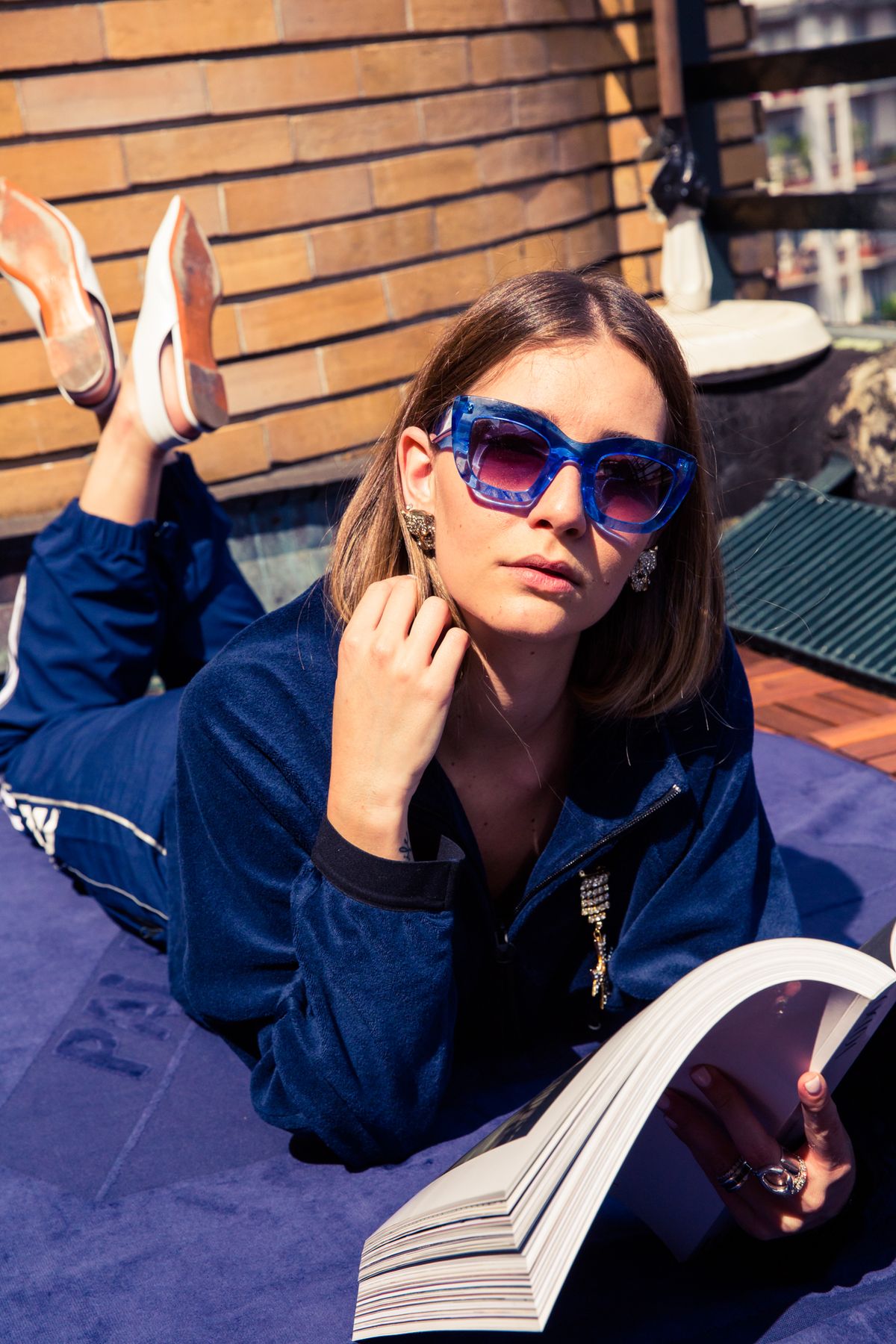 Closet
Image Consultant; Designer. Milan
Renée Rodenkirchen
Meagan Wilson
One unexpected, albeit totally charming side effect of the global acceptance of streetwear labels by the fashion community? Hearing "it's from the newest drop" in Italian-accented English, in reference to a navy blue Adidas x Palace Skateboards sweatsuit and matching towel set(!). We know this from our afternoon with Milan's reigning queen of the new wave of fashion girls who effortlessly mix skate labels (notoriously an old fanboys club) into their wardrobe:
Chiara Capitani
. After greeting us with an array of (very much needed) Italian pastries, it was on to Capitani's closet. We began by sorting through her selection of streetwear—with merch from the requisite Thrasher, Supreme, Anti Social Social Club, just to name a few—before moving on to the Loewe and Louis Vuitton that defines the other side to her style dichotomy. Things didn't exactly stop there, either: Capitani's collection of rare Nikes (her boyfriend runs one of the biggest streetwear shops in Milan) and showstopper heels (fun fact: she designs for Chiara Ferragni's namesake accessories line as her day job) alike perfectly summed up the kind of sartorial contrast she leads the way in embracing. As you can imagine, we left inspired by Capitani's collection of rare Nikes to stock our summer shoe game with a fleet of Jordans and Air Force Ones—so long as said fanboys can keep it together,
and we don't meet the same fate as Arya Stark.