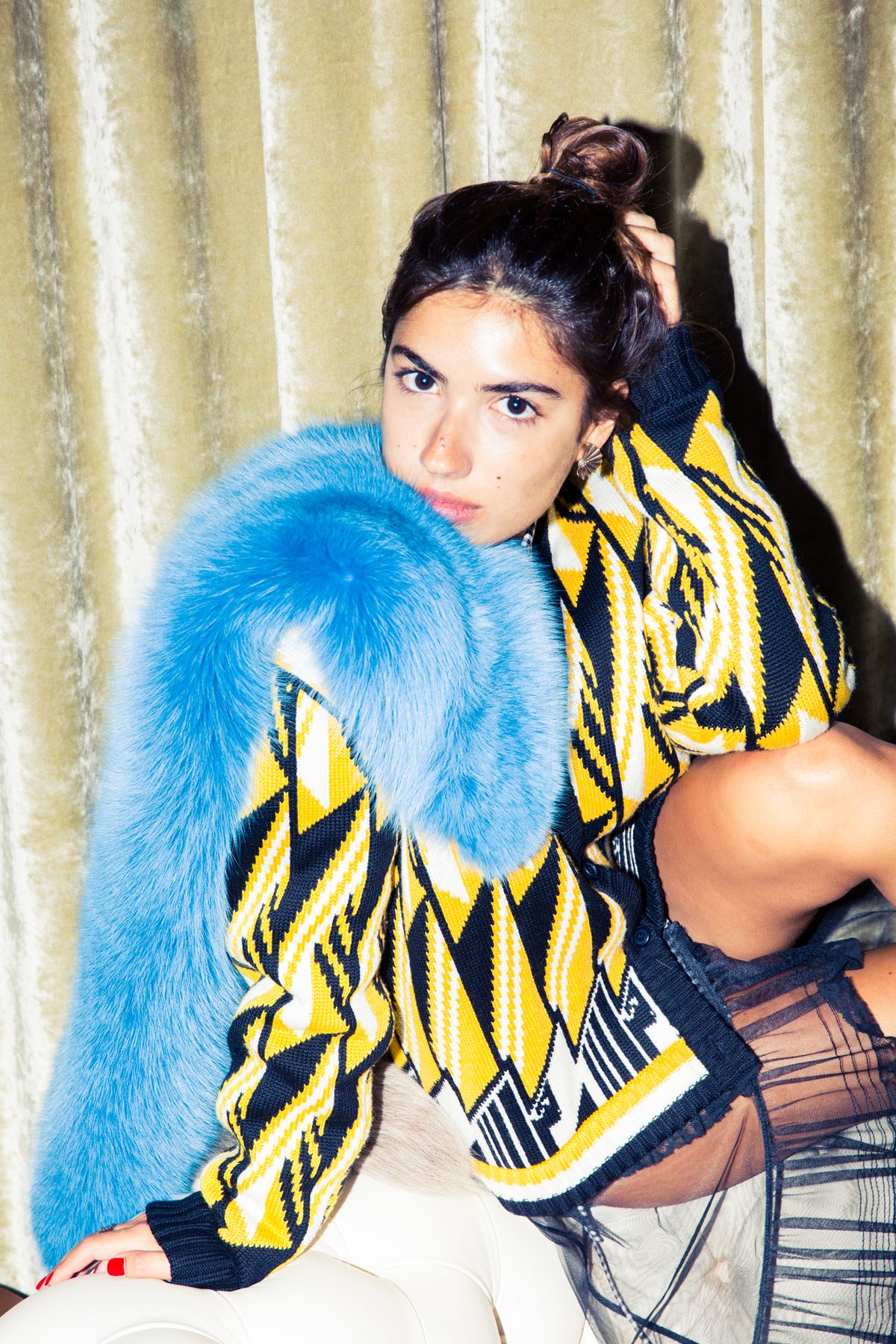 Closet
Founder, The Atelier; Musician. Milan
Renée Rodenkirchen
Meagan Wilson
We're going out on a limb here: you probably know
Patricia Manfield
by way of a street style photo or two (or 50), alongside
her equally photogenic partner, Giotto Calendoli,
or arm-in-arm with
Gilda Ambrosio
—there's likely a caption emphatically describing them as "#goals!!!."When you're in fashion, and you're Moscow-born and Milan-raised, you'd have to
try
to do wrong. Having spent a morning with Manfield at Milan's Excelsior Hotel Gallia Luxury Collection, we can just say our expectations were met. You already know she's,
really pretty,
but did you also know she's also gifted in the music department? In case you haven't caught one of her hip hop keyboard covers, Drake and Rihanna are favorites. And she's nothing short of a wizard when it comes to unexpected outfit combinations—a checkered, Little House on the Prairie button-down, oversized grandpa cardigan, an azure-hued fur scarf, and sexy, sheer, swishy skirt was our favorite from this shoot. If you're one of her 230K+ Instagram followers, you might know this, but it bears repeating, she's incredibly warm and welcoming. She ordered us espresso and croissants the moment we walked in the door, and was down for just about anything (cut to her cruising down the hotel's marble halls in a full-length, spangly Emilio Pucci gown
riding a mini skateboard
). In between outfit changes and bites of strawberry jam-filled pastries, Manfield chatted with us about everything from currently working on her debut EP with a slew of talented (and Torontonian!) producers, to her ongoing obsession with all things Vetements and Supreme.