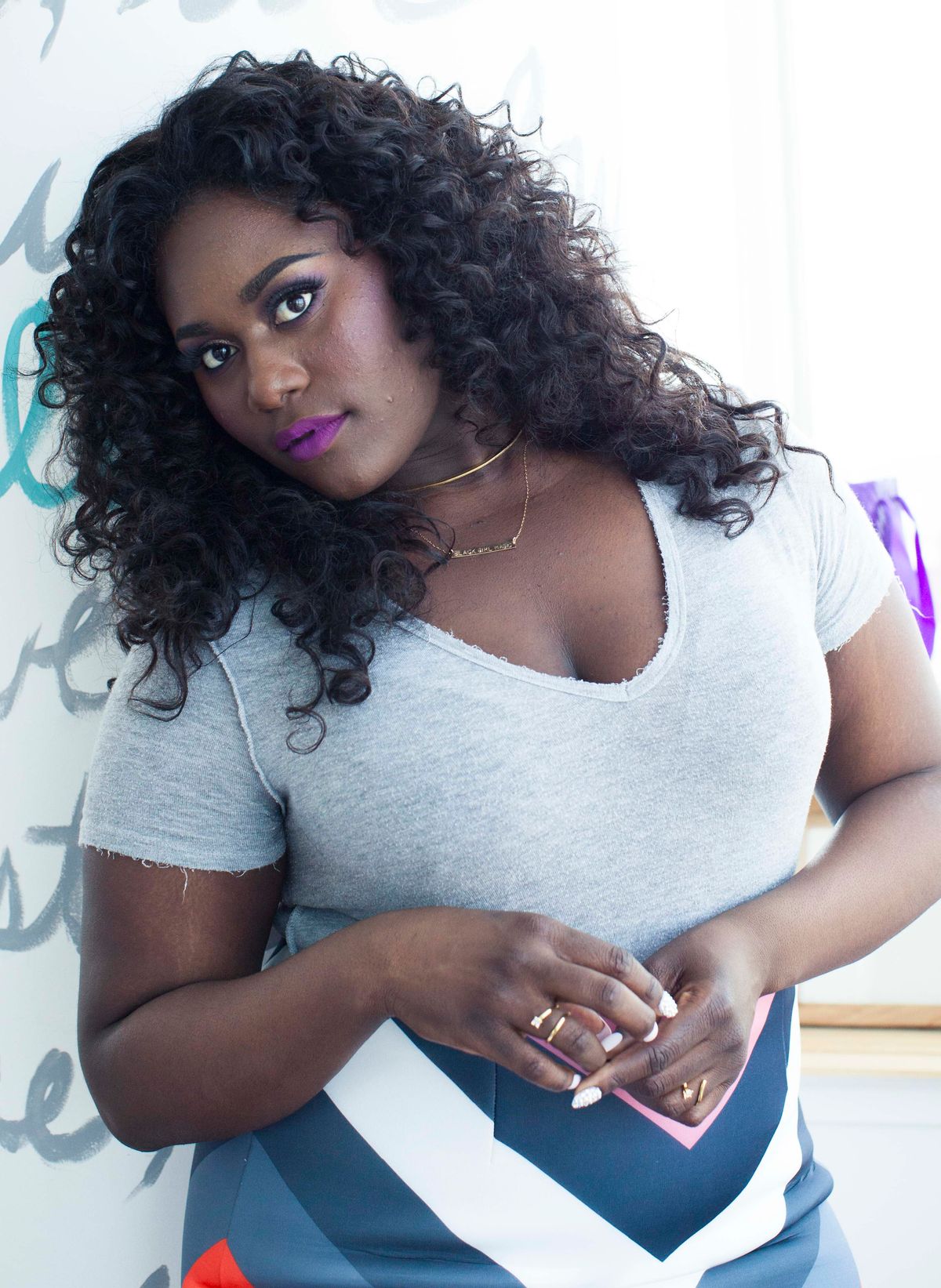 Closet
Actor. New York.
Alicia Cesaro, Kareem James
You hear a lot of people talk about Shonda Rhimes' book 
The Year of
Yes—which promotes saying "yes" to everything and "dancing it out and standing in the sun." For actress
Danielle Brooks
, the sentiment couldn't hold more true—in the past year she landed a pinch-me kind of Broadway debut in
The Color Purple
(for which she was nominated for a Tony), on top of her recurring star role as Taystee on one of the world's most binge-watched shows,
Orange is the New Black
(which, guys, is back for its fourth season today. Let the Netflixing commence!). Plus, she ran her first half-marathon, just to prove to herself she could. And because this is her year, and although she's a private person, she let a bunch of strangers (a.k.a. us) into her home to go through her things. Brooks' wardrobe was vibrant and ladylike. Think: lace dresses, jumpsuits (but
not
of the orange, state-mandated variety), floral pencil skirts, and accessories galore—from blinged-out tiaras to delicate gold necklaces— and tons of shoes. And although her heel collection might make you think otherwise, the actress is all about comfort, with one serious stockpile of Nikes for whenever her job allows. As she shot a quick game of billiards with our photographer, we chatted about everything from her all-time favorite place to eat in New York to what it's really like working on OITNB. We capped it all off with an outfit change into our personal favorite look of the day—purple lips, sky high stilettos, and fringed top that moved in the prettiest way, as she danced across her balcony in the summer sunshine. And that guys, is what comes from a year of yes.