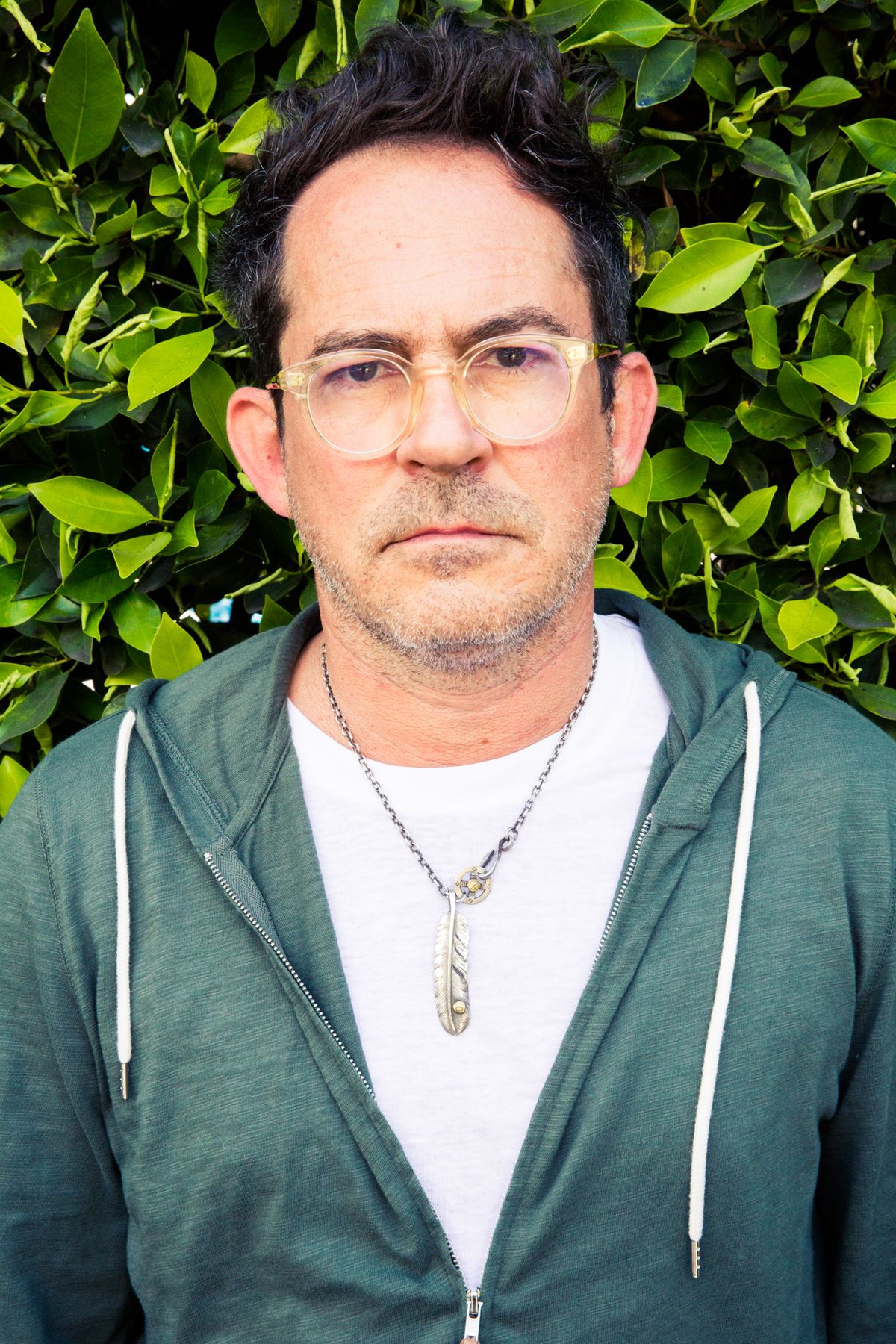 Closet
Designer, Mark McNairy New Amsterdam. Los Angeles.
Renée Rodenkirchen
Despite being the subject of our incessant internet
stalking
searches, when Mark McNairy swung his new Los Angeles hilltop bungalow door wide open, unlit cigarette hanging from his mouth, he turned out to be about 10x more interesting than we expected (and believe us when we say, we already had high expectations). Here's the thing, McNairy is the strong, silent type— it's fitting the one piece of advice he passed on to us is that "silence is golden" (he practices what he preaches)—but when he does mutter a few words, well, they're riddled with dry very-McNairy I-don't-give-a-fuck humor. And if you've managed to pick up a copy of his adequately named first tome,
F**k Ivy,
you'll know what we mean. His
namesake label
also shows evidence of that same weird humor in the imperfect daisies (reminiscent of those we used to doodle in art class) he places on bucket hats and big blue polka dots he paints on denim jackets—his label is one that has made umpteenth appearances in past Cov closets by the likes of
Garrett Leight
(with whom McNairy collabed on spectacles with) and
Nick Wooster.
He's also a collector—even though he might not consider himself to be—with copious pairs of high-top and low-top Converse All Stars in colorways we never knew existed—a happy benefit of another of his collaborations (the brand gifts him with a new pair every week). By the time we got through all the byproducts of even more of his collaborations with major brands (adidas, Crescent Down Works, and New Era), we knew exactly why he his talents are in such high demand.