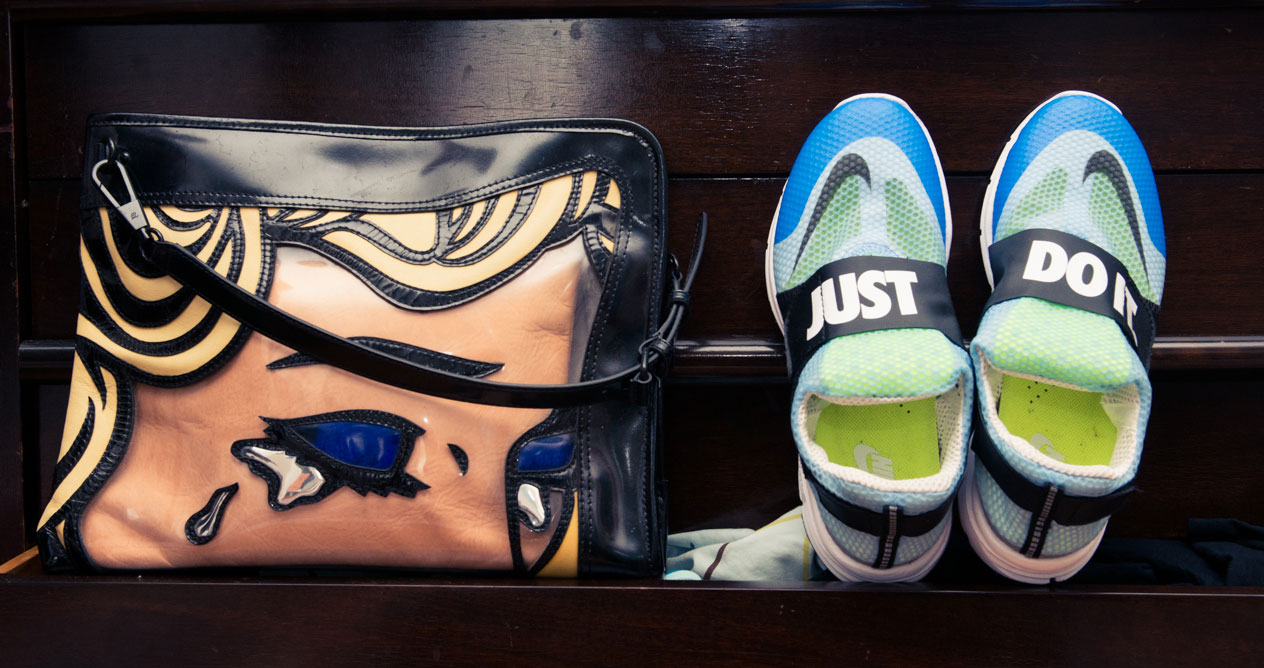 The Coveteur Guide to Breakups
How to get through (and dress during) the five stages of heartbreak.
In case we hadn't made it abundantly clear, it's wedding season. It's also bikini season, rosé season, and party season. But it also happens to be breakup season: from Taylor and Calvin to Wilmer and Demi, and Zayn and Gigi (but really, what's happening there?), everyone seems to be breaking up. The more we think about it, the more we're realizing how many of our friends are consciously uncoupling themselves (a.k.a. liberating themselves for rosé season). Maybe it has something to do with the promise of three months of slow days, long nights, and lots and lots of skin, but summer is definitely the time for single ladies everywhere to shine.
So if you find yourself on the wrong side of said uncoupling, don't despair! We're here to get you through the awfulness so you can be your most glorious self (because retail therapy > therapy).
Denial in a breakup can take many forms; denial that it's over, denial that he's an absolute shit (he very likely is), denial that you'll never find love or happiness again. You know what our cure for denial is? Sleep. Crawl into bed, turn on a twenty seven-part war documentary, and pass the F out. When you wake up, you'll feel...well, you'll feel angry probably.
You know what? Anger is possibly the best part of the breakup besides the final step (spoiler alert: it's partying, and you will get there!). Now's your chance to throw all his shit out your windows, or maybe even burn something if you're into that! Go crazy! Think: 'You think I'm crazy?! I'll show you crazy!!!" But stop short of taking a baseball bat to his car (you'll probably regret it). Put on a sexy as hell dress, blast Lemonade, and remove every trace of your ex from your home AND your heart.
At this point, you might be regretting shredding every photo the two of you have ever taken, and wiping your Instagram of any trace of your relationship. You might be thinking you're happy to sacrifice major things about your lifestyle of personality if it will make things work, or that you'd totally be willing to let your person have a "hall pass" every other Saturday just as long as it doesn't happen on your birthday. Again. It's OK to have thoughts like this, but you are wrong. You deserve better! Take an art class or devote yourself to a sport—anything to distract yourself and help carry you through the next phase...this could be where you get your revenge body!
Ok. This part just sucks, but it's a necessary part of the process. You're majorly bummed out, and things feel bleak AF right now. As terrible as you feel, as uninteresting as activities are, as tasteless as food is, and as little as you may be sleeping, you're in the final stage of awfulness. Call your friends, put on a super-sad movie, and just let it all out, sister. You're almost there.
You did it! You're starting to feel less sad, right? More like "hey, there's a big wide world out there!" Download Bumble, go shopping and buy yourself something really delightful. Then get out every night and revel in the fact that you're in control of your destiny, and you don't have to answer to anyone. The world is your oyster, babe. Have the best summer ever.