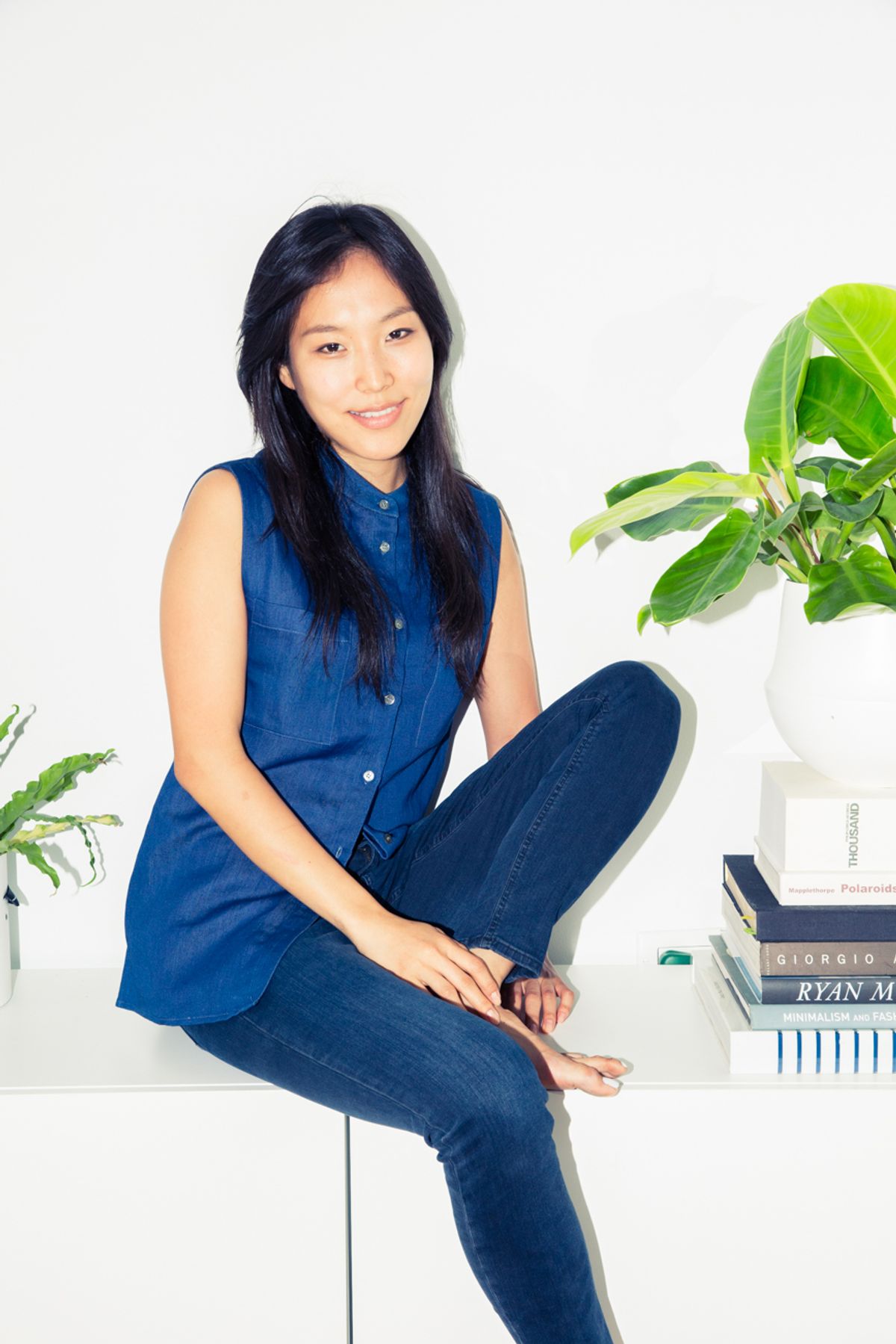 Closet
Designer, Ji Oh. New York.
Upon entering designer Ji Oh's Tribeca home, we were (happily) surprised by two things: 1) the chilled watermelon and green juice waiting for us and 2) the hyper-organized and minimal state of her all-white apartment. And when we opened up her sleek closet doors to reveal her wardrobe in full, it looked like Marie Kondo had been there right before us. Classic black, navy, and white pieces from all our favorite brands (think: Acne, Celine, Prada, and
CHANEL
), and of course
items from her eponymous line,
all methodically hung and folded (more on that below). Behind another door, a plethora of fur coats—in shades like eggplant and snow white, that had us actually yearning for winter's return. And then, in true New York fashion, in the spot where one's TV and entertainment stand might go, we found a rainbow collection of Manolos and all-black loafers. As we snacked on vegan treats, Oh chatted with us about why New York will always be her favorite city, her part in the CFDA Fashion Incubator program, and as promised, tips for organizing an entire shoe and handbag collection in a studio apartment. And then we were out the door and onto the less tidy, hectic streets of downtown Manhattan, but not before having Oh promise to hook us up with some of her coats come wintertime.