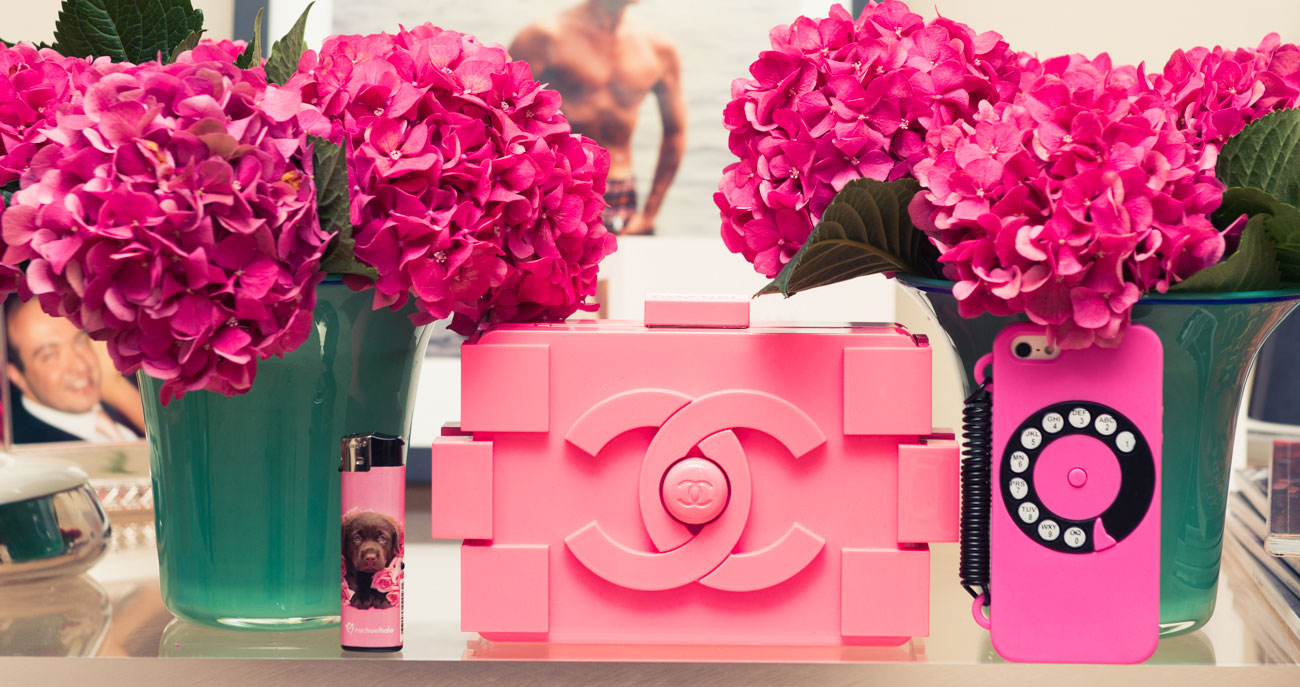 All the Summer Sales We'll Be Shopping this Weekend
Hide your credit cards.
We've already established pretty well (we think), that summer is the most wonderful time of the year. But there's one more reason—and it's a goodie. Summer sales! Whoever it is that decided that summer clothes should go on sale right when we begin actually needing them, we salute you. Because suddenly, here we have all the clothes we've been stashing on various wish lists for the past few months at 30-50% off (likely soon to be 70%, if you want to risk waiting that whatever pieces will still be around). It's like Christmas, but sunny and rosé-aided—so, like, a hundred times better. Herein, the sale items we're moving from the wish lists to the shopping cart.
1. Thakoon Dress: The sudden entrance of warm weather has made me hyperaware of the fact that my summer wardrobe is lacking. Enter this cotton dress which I'm sure I'll be living in all season long.
2. Ray-Ban Sunglasses: As much as I hoard sunglasses of all shapes, sizes and colors, I've found over the years that it's best to have classic Ray-Bans on hand, so when they're on sale I make sure to stock up.
3. Tome Shorts: And these are the work appropriate answer to my summer weather conundrums.
4. Marni Sandals: I'm super hard on all my sandals, but these Marni beauties would be relegated to the "special" section of my shoe closet. Prayer hands emoji they last for more than one season.
5. Sensi Studio Tote: My beach bag is also in need of a serious replacement and at this 50% off, there's nothing stopping me from hitting checkout on this hand woven tote.
Emily Ramshaw
Senior Editor
1. Lisa Marie Fernandez Swimsuit: My reasons for buying go like this: 1) Lisa Marie Fernandez's bathing suits are perfect; 2) I've been dying for a high quality, well-fitting one-piece; and 3) This suit looks like my favorite fabric ever, denim.
2. Proenza Schouler Slides: This whole spring Proenza collection was, in my opinion, pretty fucking amazing—and I can actually see these slides fitting into my otherwise somewhat Proenza-lacking wardrobe.
3. Apiece Apart Top: This Apiece Apart top is what I call a real sale item—in that the sale price is actually affordable and it's a piece I'll actually wear on the regular. Purchase!
4. Frame Denim Jeans: Again, a real deal. Plus, wearing flared jeans is the ultimate leg lengthening hack. Yes, please.
5. Altuzarra Dress: This is the dream sale item. It's something I still can't technically afford, but it's my fantasy to actually click buy and have this arrive at my apartment door.
Laurel Pantin
Editorial Director
1. Sandro Sweatshirt: I live in cozy sweatshirts in the summer, and all of mine are totally sad and worn out. This one is the opposite of both of those things.
2. Rosie Assoulin Top: I wanted this top so much when I saw it at Rosie's SS16 presentation, and I'm still dying to make it mine. Now's my chance!
3. Isabel Marant Silver Pants: My style in three words: More! More! More! More shiny, more attention, more color, more pattern. These pants are exactly the thing I (really, really don't) need.
4. J.W. Anderson Tank: Nothing to say about this except, "yep!"
5. Miu Miu Mini Skirt: I realized this week that I don't have any miniskirts that I like wearing. This must change. I love this one, which is giving me strong cheerleader vibes.
Noah Lehava
Senior Editor
1. Dolce & Gabbana Dress: This literally makes me cry because buying this is only hypothetical. I need it so badly in my life.
2. Alexander Wang Sandals: Considering the fact that I own an obscene amount of shoes, I still don't own a pair of simple black sandal heels. Shocking, I know!
3. Sun Buddies Sunglasses: I mean, you really can't have too many pairs.
4. Calvin Klein Black Bikini: Add this to staples that I don't own. A black (sporty) swimmer—let's just say a life jacket saved me from an embarrassing string bikini wardrobe malfunction.
5. Giambattista Valli Heels: These are the definition of business in the front, party in the back.
Meagan Wilson
Editorial Manager
1. Dorateymur Mules: Sale season confession: twice annually, I start a secret Pinterest board dedicated to tracking potential conquests. In other words, I take this time of year extremely seriously (none of these are what I'm seriously eyeing or considering—as if I'd play myself and share my finds). That said, I'm obsessed with all things Dorateymur, and these pink (!) patent (!!) mules are no exception (and my idea of a wardrobe basic).
2. J.W. Anderson Dress: This maaaay have made an appearance in a previous Editor's Pick of mine, and now that it's on (generous) sale, I only have more reason to finally make a purchase a reality.
3. Proenza Schouler Tweed Bag: If money was no object (spoiler: it is!) I would not hesitate to drop serious change on this mini tweed Proenza bag. It's juuuust the thing to make, say, a lazily assembled Canadian tuxedo, feel dressy and lady-ish.
4. Aamaya by Priyanka Earrings: Doesn't get more genius than the WhatsApp logo recreated in gold and white topaz.
5. Fendi Sunglasses: Unapologetically into these Fendi sunglasses with a weird reverse bottom-heavy frame. There's no better excuse for a questionable impulse buy than a 30% discount.