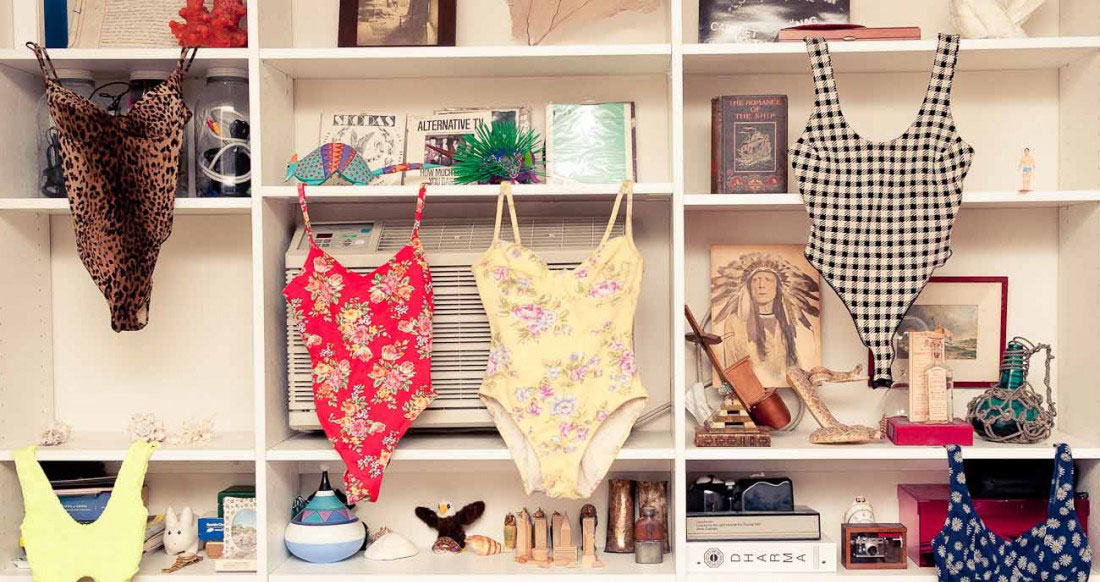 The Swimsuits We'll Be Living In This Summer
Sum-mer! Sum-mer! Sum-mer!
If you happened to be in a room with The Coveteur's editors today, it would look something like this: five women, all simultaneously doing The Carlton (maybe one of us would be doing The Worm), everyone with a Mai-Tai in hand whooping it up over the fact that it's finally freaking summer. We did it you guys, it's really happening. While today isn't the actual first day of summer (this year it's not until June 20th), it is Memorial Day: the social start of summer.
With three glorious months of summer Fridays, boardwalk strolls, and pool parties on the horizon, we're in the mood for a new swimsuit (or four). These are the ones we're loving most right now.
We can thank normcore for bringing back the ever-perfect, classic one-piece. With thick straps, and a low-cut back, this style is sexy, but in a subtle way. Plus, it's one of those swimsuits you can actually, you know, swim in.
Is it just us or is gingham everywhere this season? But the place we want to see it most of all is on our swimsuits. Whether you go for a retro cut, or something a little sexier, the print goes perfectly with a giant glass of rosé and supersized sunglasses (otherwise known as our poolside uniform).
Again, swimsuits you can swim in (and do other stuff in) for the win! Clearly we will dominate at beach volleyball this summer.
Ballet references popped up everywhere this season (see: Miu Miu's sold-out everywhere goth ballerina flats), and swimwear was no exception. We love these feminine wrap tops, especially for the fact that some offer a little extra support for the girls.