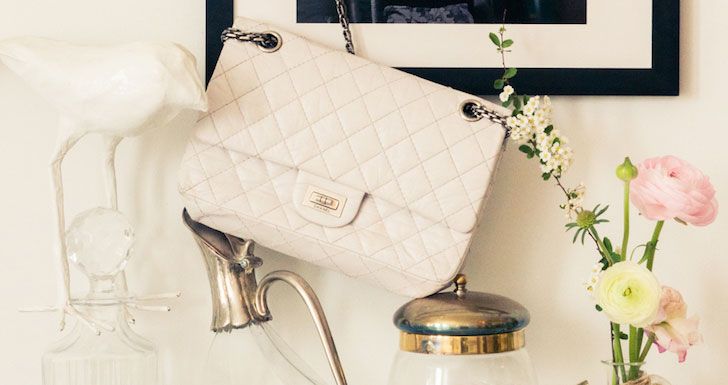 Weddings
Full disclosure: it's kind of overwhelming.
Back in March I left work armed with my mother in one hand and Snapchat in the other to the New York Weddings Event, hosted by New York Magazine. As a newly engaged young person (meaning I'm the first of my friends to go through all this), I had no idea what the expect. I mean, the land of bridal expos isn't one that's frequented without good reason. What was inside? About one hundred of New York City-based vendors—caterers, bands, photographers, florists, jewelers, planners, et al. Along with approximately 1,000 of New York City's newly affianced (and their accompanying family, sisters and s/o's). After donning at least three glasses of gratis wine (pale pink rosé was the only kind on offer naturally), I elbowed through the crowd (which was as thick as Broadway during rush hour), in order to get a better look at what was on offer. Here's what happened.
---
1.
Wine is key.
There's complimentary alcohol for a reason. Don't be rude and ignore it. Step away from the crowds, into a corner, take deep breaths and sip on a couple glasses of wine before you attempt to fight your way through throngs of over-excited brides. It will help, promise.
2.
So is location.
If you're planning a wedding in the New York area, you should definitely attend this event, which takes places every spring. Or, seek out the expos in your locale, if you're not based in or around NYC. It's best to attend when you're in the early stages of planning so you can meet a million vendors, collect a billion business cards, and not be overwhelmed by having fifteen tabs Safari tabs open.
3.
Momofuku Milk Bar makes wedding cakes.
And probably, so does your favorite restaurant in your area. In my experience, I hoarded free Milk Bar Compost Cookies by the handful, stashing them in my tote bag to be eaten in solitude later. "Sharing is caring" does not apply to Compost Cookies... More to the point, this is a testament to thinking outside the box when it comes to planning your wedding. You don't have to have a seven-tiered frosty vanilla cake, just because. Think about your favorite bakery, whether that's at home or in your current city and turn to them to bake your favorite dessert... or a whole bunch of cookies.
4.
Nail down your aesthetic.
Maybe you're the kind of couple who has rum-filled coconuts and and a prop-heavy photo booth at your wedding. Maybe you're the kind who serves foie gras on silver platters alongside a string quartet. You'll never know unless you go and see what your options are.
5.
Vera Wang—without the Vera Wang price tag—exists.
New York City may be notoriously expensive, but it's definitely not a city with a lack of resources. The overflow of designer gowns in this city is immense. And the market for reselling dresses at sometimes half the price is rife. There are tons of dress boutiques with outlet store prices—even some great ones that sell online. So yeah, you can have your Monique and eat it too.