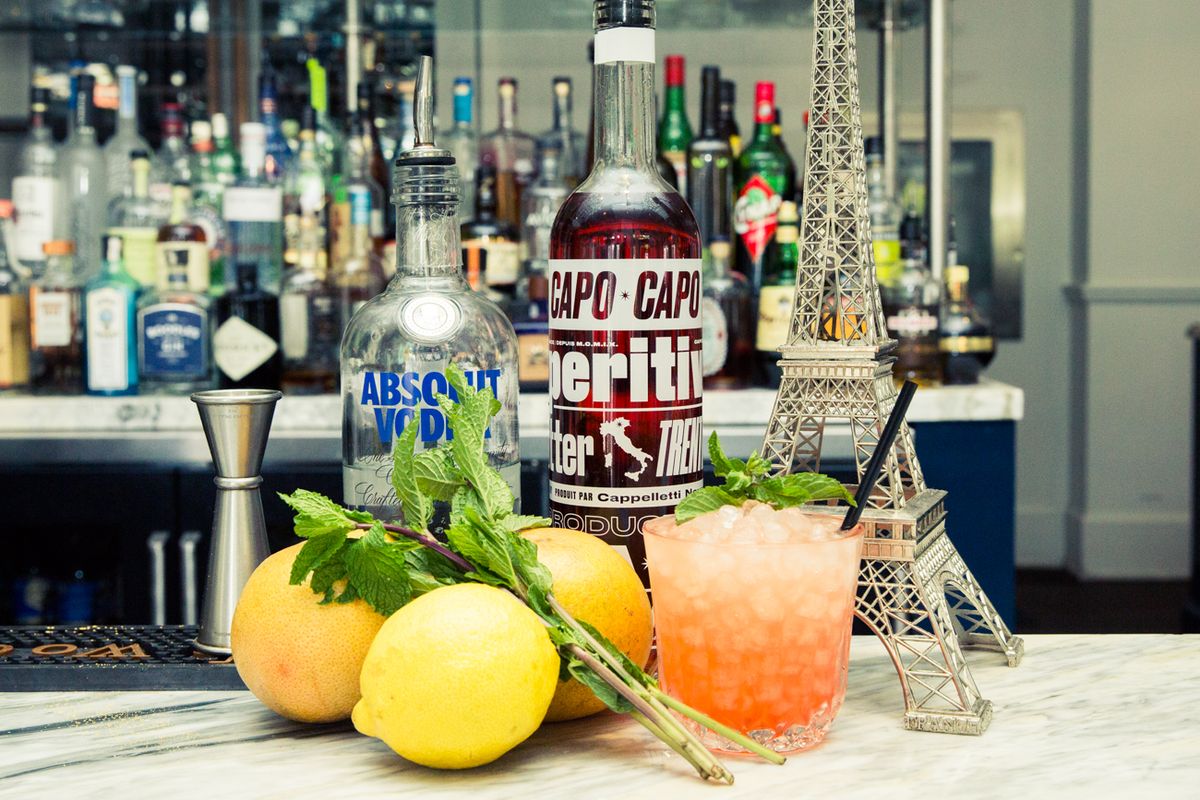 Entertaining
The dance floor is about to get lit.
Renée Rodenkirchen
---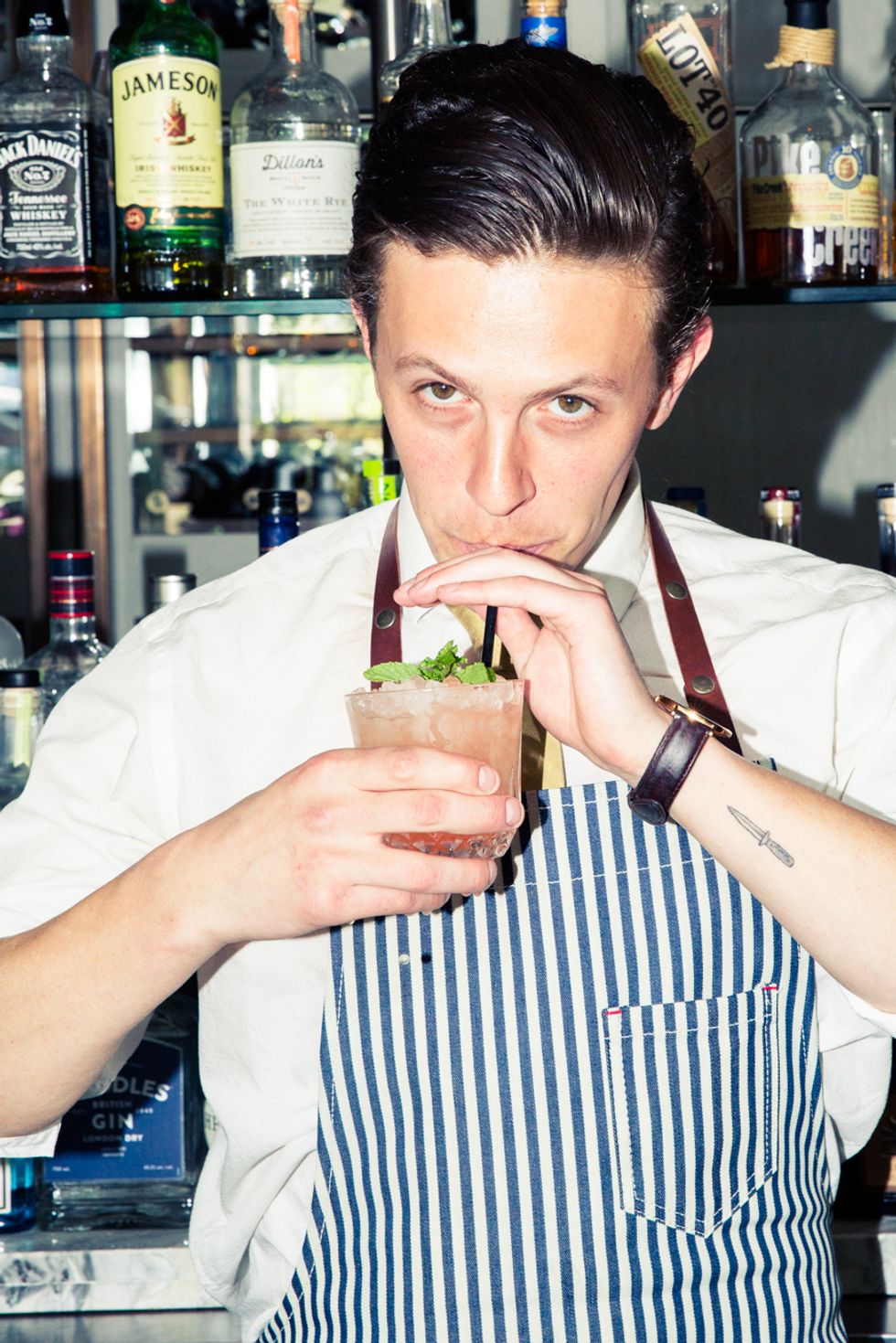 Chances are that if you're in the midst of planning a wedding (your own, your friend's, your dog's), the pressure is already on. Not to make it worse or anything, but it's recently come to our attention (through extensive, uh, research) that a wedding's signature cocktail usually speaks volumes as to what kind of situation you're about to get yourself into. For instance: going the route of miniature bottles of Patron with baby-sized tacos to match? Your guests are probably in for the sort of reception that wraps with scream-singing makeshift karaoke, if you catch our drift.
No matter what you're looking to communicate, we have a couple (delicious, photogenic, not lame) suggestions (courtesy of Toronto's Colette): the Louvre You Not (a fresh, citrus apertif) and Gold Elixr (a bourbon-based drink with touches of honey and ginger). Best of all, both fit just about the bill for nearly any type of wedding; from a swanky destination fête at a grand hotel to a low key backyard affair. A toast to having one less thing to lose your mind over on your to-do list. We'll drink to that.
Louvre You Not
INGREDIENTS
1.5 oz Absolut
Capo Capo [Ed note: If you aren't able to get your hands on Capo Capo, Aperol or Campari will do in a pinch.]
1.5 oz grapefruit juice
4 mint leaves
0.75 oz. lemongrass syrup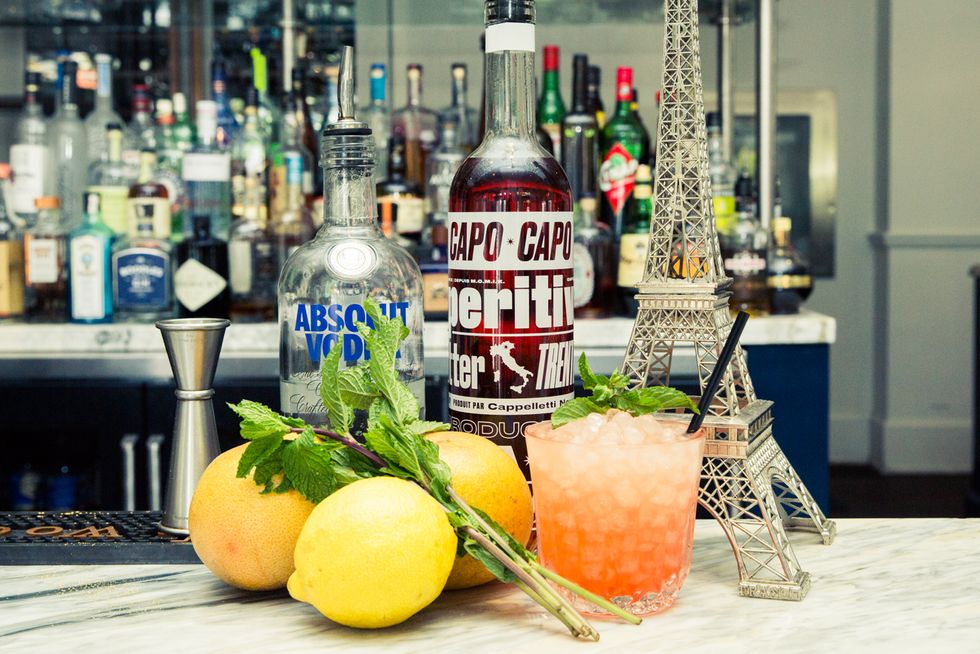 DIRECTIONS
1. Combine the first 3 ingredients into a shaker; crush the mint leaves and throw them in.
2. Shake with ice and double strain over pearl ice.
3. Top with a splash of Capo Capo.
4. Garnish with mint sprig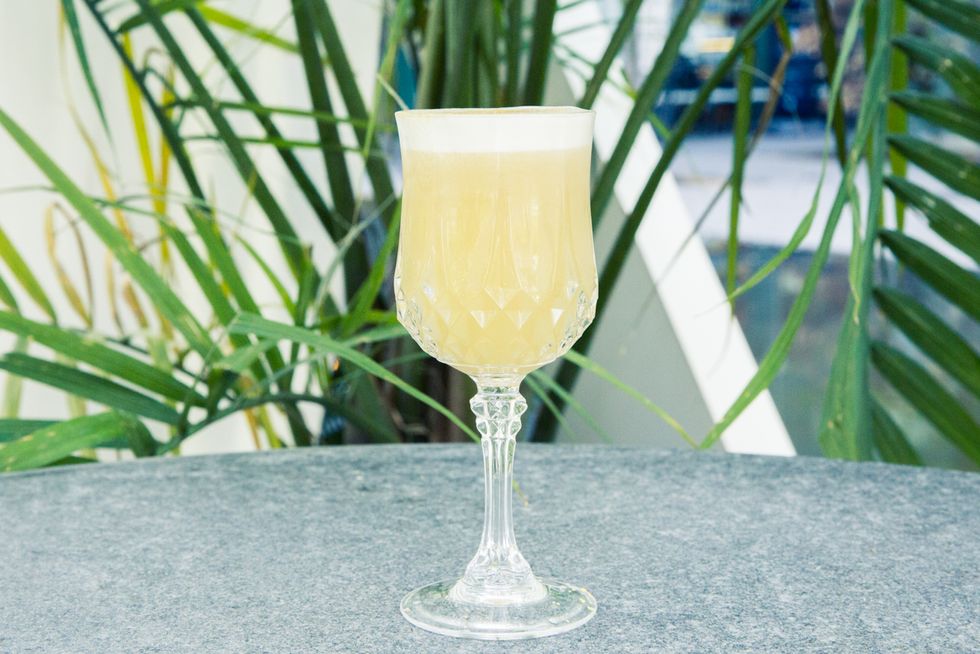 Gold Elixer
INGREDIENTS
2 oz. Wild Turkey Bourbon
0.25 oz. Laphroaig Scotch
Lemon juice
Ginger honey syrup (recipe below)
Egg whites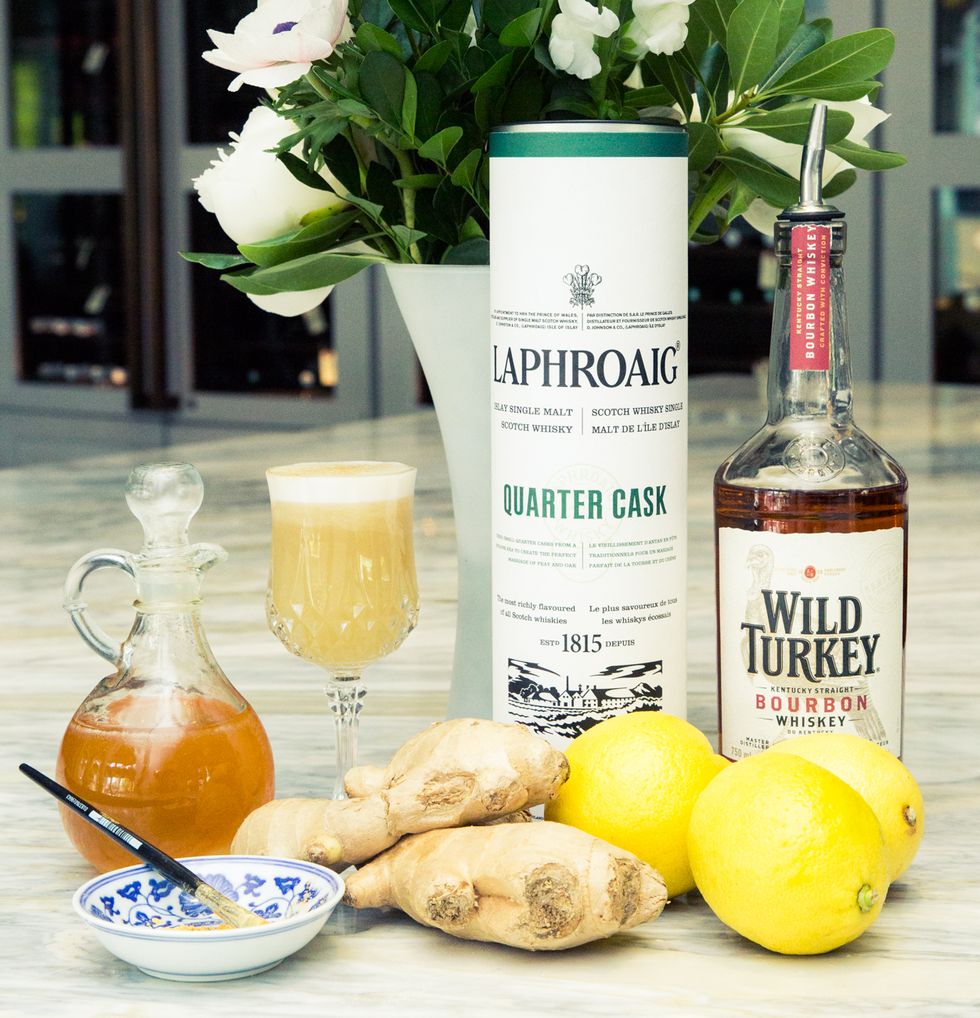 DIRECTIONS
1. Separate the egg white from the yolk and drop the whites into your shaker.
2. Add bourbon, scotch, lemon and ginger honey syrup. 
3. Shake without ice; then re-shake with ice.
4. Double strain into coupe and garnish with gold dust.
Ginger Honey Syrup
INGREDIENTS
2 big roots of ginger (peeled)
1 cup hot water
3 cups honey
DIRECTIONS

1. Blend ginger and hot water.
2. Push through cheesecloth and mix liquid with honey.