Most Coveted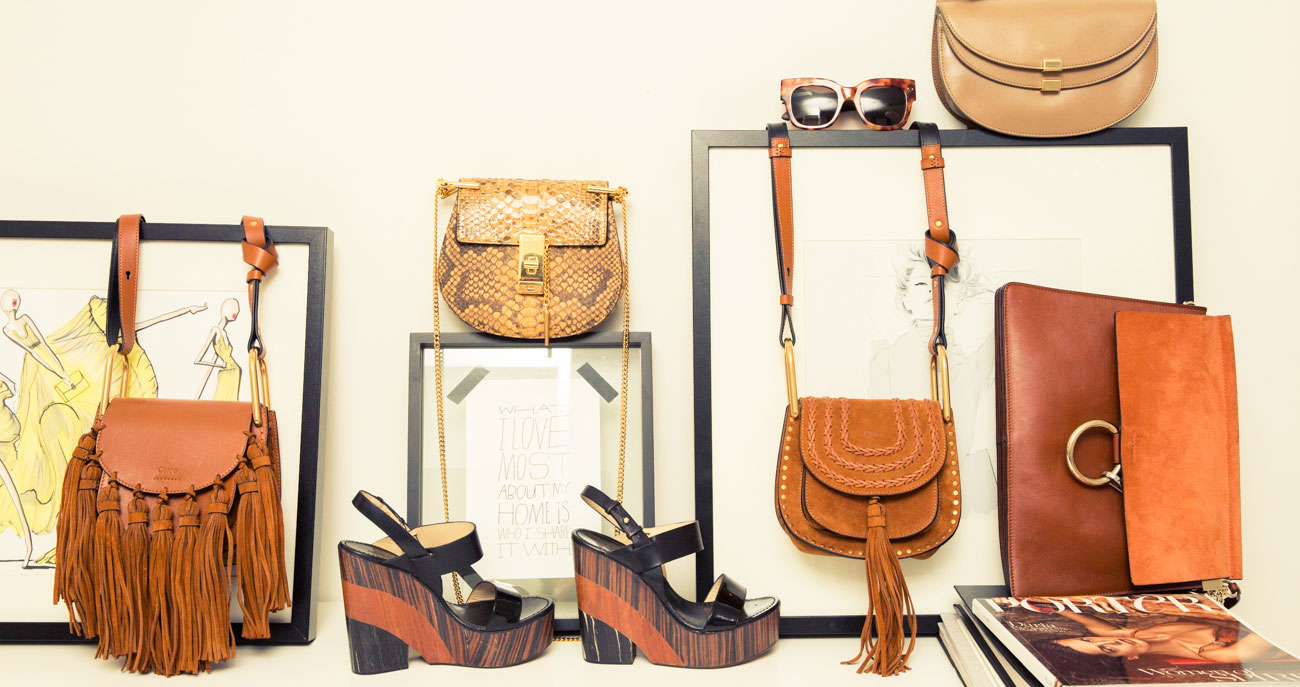 May's Most Coveted
Everything we want right now.
As the old adage goes, April showers bring May flower-crown filters.
Even in the North East, where the weather flip-flops between no-jacket and winter-jacket by the hour, the first of May signals the unapologetic re-emergence of cherry blossom-pinks, exposed toes, and more ruffled embellishments than a Goop-sanctified garden party. Call it premature exuviation*.
Why not just wait 'til we can safely wear the sandals without fearing frostbite, you ask? Because while April can be moody and messy and kind of a bitch, May owes us. We've been waiting for May. Bring on the fucking flowers.
This year, we're embracing our love-hate relationship with the ultimate in-betweener month (and, you know, preserving precious appendages), by balancing the saccharine with the sinister: think resort-collection jumpsuits with leather chokers, Grease-era neck scarves with pinot-noir lips, and prim-and-proper skirts with reptilian totes—all topped off with weather-appropriate outer layers, of course. We've learned our lesson.
*Word of the day! It means shedding.
Animal print's charming, but this month we've got snakes on the brain. From the Isabel Marant python Pratt bag, Fendi's snake- and croc-skin predatory pouch, and Givenchy's slipper (or should we say, slither)-pink carryall, we're populating our Pinterest boards with Amazonian attachés. Hey, if leopard is a neutral, snakeskin's a staple.
You've seen it dangle off tiny tees and kimono sleeves, tangle into tassels at Coachella, and masquerade as bottoms on Kendall Jenner at Cannes. Fringe: It's not going anywhere. This season, we've elevated the accoutrement from wild west to workday best with a more grown-up take on the trend—luxe leather, buttery suede and a peak-adulting macramé midi skirt by Jonathan Simkhai.
We'd usually be in full coral mode by now, but ever since Taylor Swift stepped out at the Met Ball all ethereal-alien with her peroxide Courtney Love bob and burnt-plum lip, we've found ourselves gravitating towards the oxbloods and merlots. Matte-minded? Charlotte Tilbury's Matte Revolution in Love Liberty is a purse fixture. Go for glossy? Christian Louboutin's silky satin lip colour in Very Privé is the perfect evil-queen shade—plus the packaging will get you held up at airport security. So glam.
Check-Up from the Neck Up
From necklaces to neck scarves to the hybrid bandana-choker, this season's cool-girl accessory is anything knotted, fastened or clipped around—you guessed it—the neck. It's gotten to the point where we feel naked without a thick band of metal sitting somewhat-uncomfortably above the collarbone, or a printed 50s-style silk scarf livening up a plain tee (we blame Grease Live). Psst—If you've attempted to pull off spring's answer to the turtleneck to no avail, try adding a pop of collar (sorry) with a thin leather or gold band instead.
Designer Spotlight: Monse
New kids on the block Fernando Garcia and Laura Kim homed in on our obsessions with pajama dressing, silk drapery and origami pleats with their collaborative endeavor, Monse (you may recognize it as the name behind Sarah Jessica Parker's Hamilton-inspired Met Gala suit). But not all pieces are as polarizing—must-buys include the label's centerpiece sleeveless wide-leg jumpsuit (swoon) and satin sandals with a firework of pom poms bursting from the toes that just scream off-duty-at-Cannes. Just add the champagne flute and boat cruise—oui, Monse-ieur.