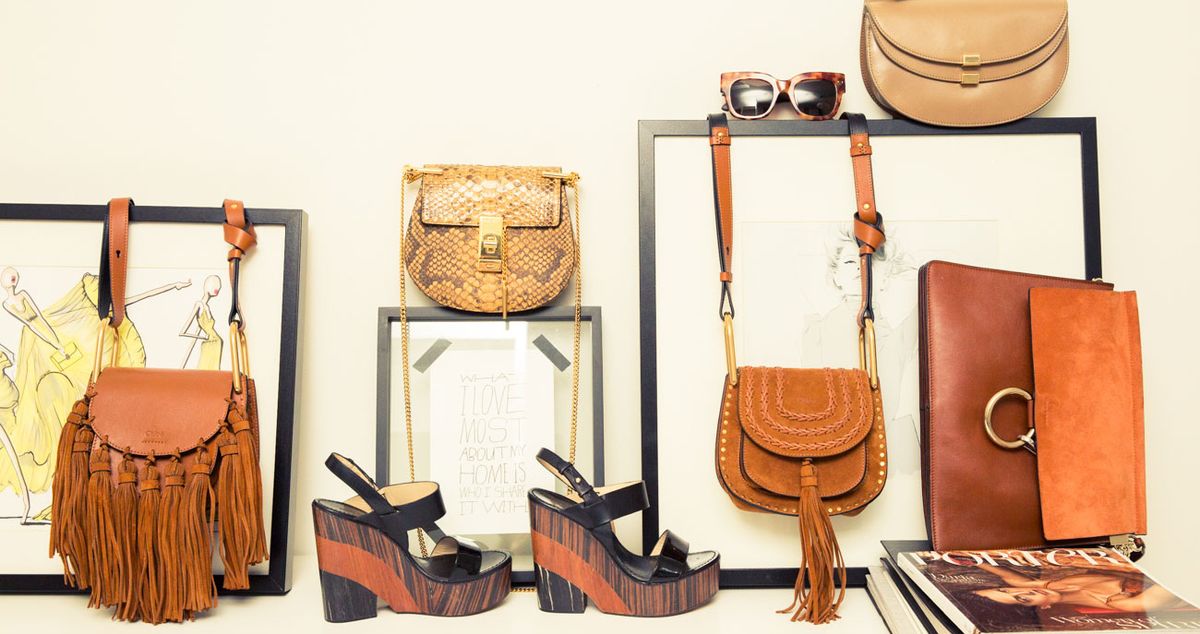 Fashion
Everything we want right now.
As the old adage goes, April showers bring May flower-crown filters.
Even in the North East, where the weather flip-flops between no-jacket and winter-jacket by the hour, the first of May signals the unapologetic re-emergence of cherry blossom-pinks, exposed toes, and more ruffled embellishments than a Goop-sanctified garden party. Call it premature exuviation*.
Why not just wait 'til we can safely wear the sandals without fearing frostbite, you ask? Because while April can be moody and messy and kind of a bitch, May owes us. We've been waiting for May. Bring on the fucking flowers.
This year, we're embracing our love-hate relationship with the ultimate in-betweener month (and, you know, preserving precious appendages), by balancing the saccharine with the sinister: think resort-collection jumpsuits with leather chokers, Grease-era neck scarves with pinot-noir lips, and prim-and-proper skirts with reptilian totes—all topped off with weather-appropriate outer layers, of course. We've learned our lesson.
*Word of the day! It means shedding.
---