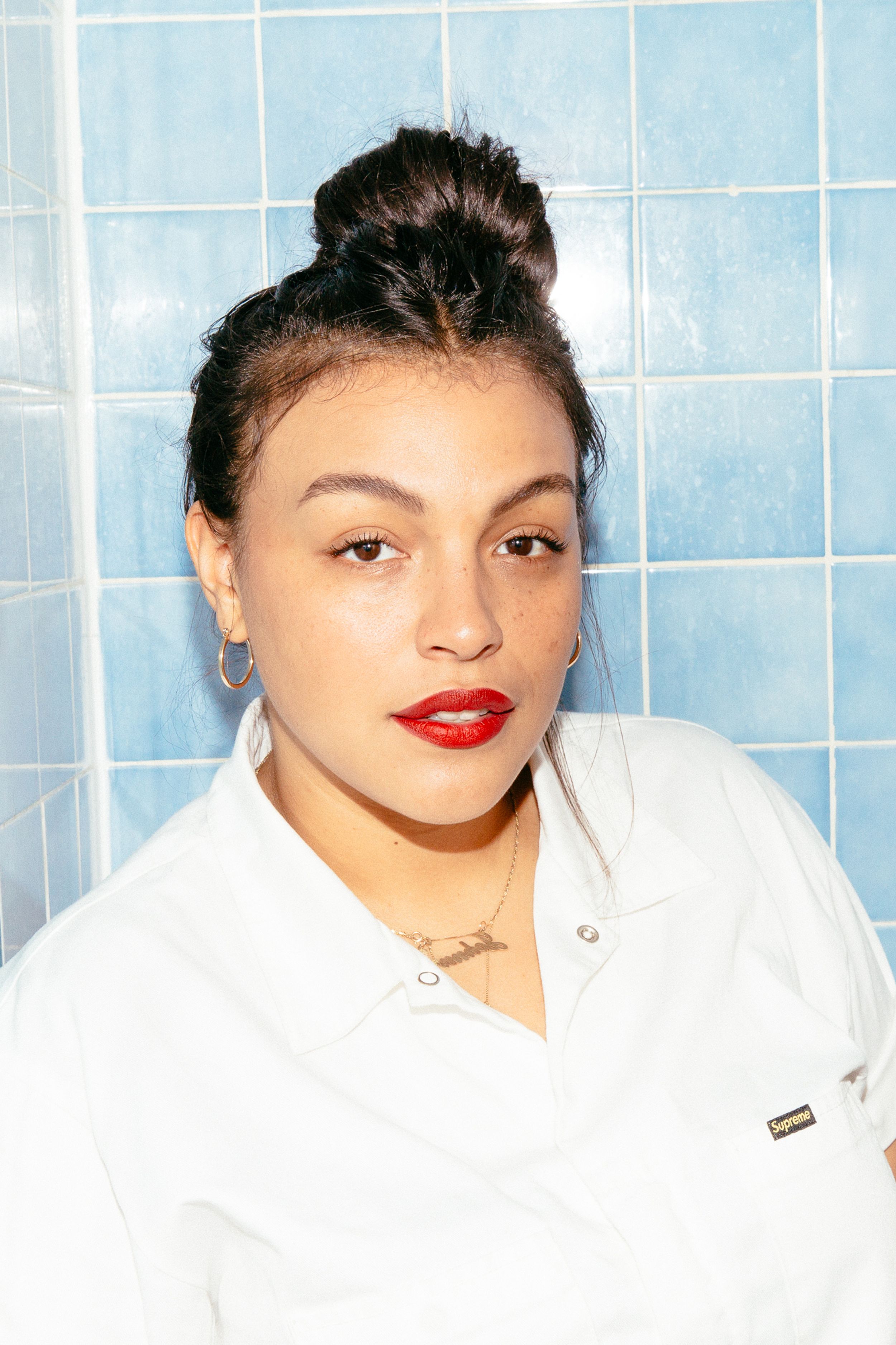 Closet
Model. New York
Leslie Kirchhoff
Meagan Wilson
Not to sound like an after school special, but we're living in a world where fashion is starting to privilege being
yourself
(over, say, being some mogul's daughter) for the first time in a long time. As a more diverse range of beauty ideals emerge and there's room being made at the table for everyone, it makes sense that "intimidatingly" precedes "cool" less and less. As is the case with
Paloma Elsesser
. In the off chance that she hasn't popped up in your Instagram feed just yet (she's a muse to Pat McGrath, and yes,
that's her demo'ing the makeup artist's latest, Skin Fetish 003
), let us explain her appeal: she's refreshingly candid about her personal
everything
. Raised in Los Angeles, she mixes streetwear with vintage and makes it look like a million bucks. She's a babe of the highest order, but not in a way that makes you feel bad. Oh, and she's actually genuinely, unabashedly nice. You get it now, right? When we waltzed into Elsesser's East Village apartment, we were greeted with a mish mashed rolling rack of vintage finds, Nike and Supreme; white-washed brick walls; pastel pink accents; leafy green plants and itty-bitty succulents; with tchotchkes from Deer Dana, Fucking Awesome and more dotting each corner Despite all of her innate, inescapable coolness, though, even Elsesser has occasional moments of doubt. "Sometimes when I'm invited to these fashion parties, I freak out, like should I dress up?", she confessed while thumbing through her selection of jerseys and hoodies. "And then I remember they want me there for me." You better believe it.