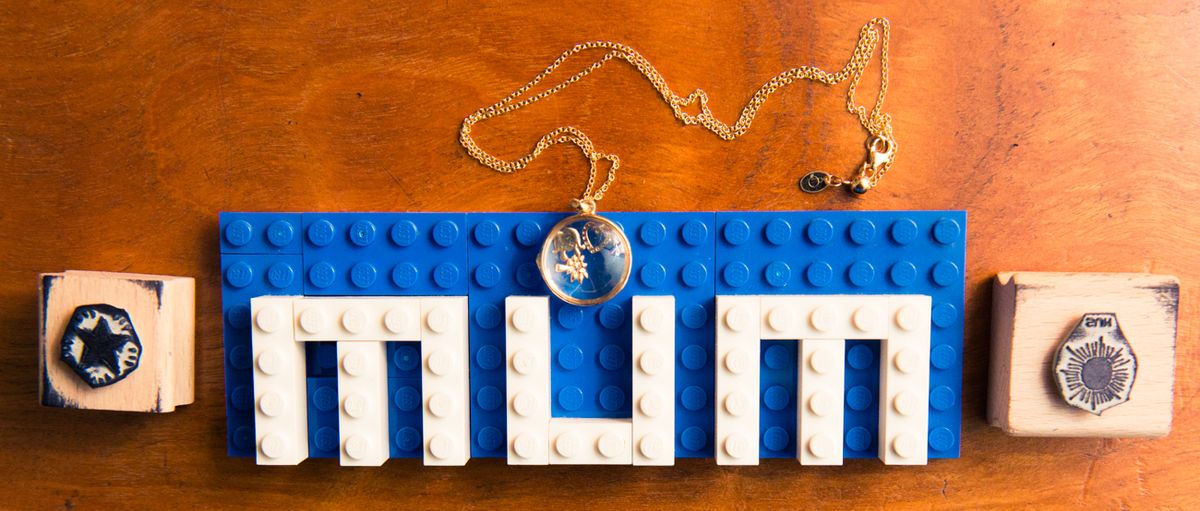 Shopping
Our love note to the most important women in our lives.
If we're being honest, we'd give our moms everything they'd ever want for Mother's Day. You know, to give a little something back for the multitudes they've done for us. (It's not like any amount of fancy skincare or cashmere or perfume could really equate to, um, raising us anyway.) But we'll take the opportunity to honor our moms anytime—besides, it's what we've been doing all week long, in case you hadn't noticed. Herein, the small (but stylish) ways we're celebrating our favorite women.
---
Emily Ramshaw
Senior Editor
Weird thing: my parents live on a sailboat full time and are currently somewhere in the Caribbean. Thus, my mum is pretty much living the life and doesn't want a lot. I mean, really, if I could, I would jet down and join them for the weekend, which is what she'd really love for Mother's Day (if her tears at our last parting were any indication); and I would love to do that—for her and for me. But because I don't have quite enough airline points to justify that, I'll settle with send my mother a little package of the following. 1) An adorable tennis skirt. She doesn't play tennis, but she likes to wear them with bathing suit tops and can pull it off because her legs are alarmingly fit from daily yoga (seriously, she's thirty years my senior and I'm nowhere near in as good shape as she is). 2) Some quality anti-aging moisturizer. Even though she falls in the "aging gracefully" camp (she sounds off on that here) and would never buy something like this herself, I know she secretly loves it; I give her a fancy lotion or potion whenever I see her. 3) A cover-up. Shockingly, for someone who literally lives on the water, she doesn't have much in the way this kind of thing. Let's just say I would send this to *encourage* a move towards a slightly more stylish getup than a tennis skirt and a tankini top. Love you, mum!
Meagan Wilson
Editorial Manager & Social Media Manager
You know those chill, lowkey moms who insist up-and-down that they 'don't want anything', and that you save your money? Yeah, my mom's not one of those. Not to paint her like a present-grubbing nightmare (she is an actual saint and all around boss), but she loves her a fancy gift. And she frankly deserves them (my teenage years were not cute). This year's contenders? A tan, leather tote from Michael Kors that fits everything and the kitchen sink (a mom staple); classic leather Gucci loafers to pair with her best mom jeans, a linen blouse and glass of Pinot Greeg; and a La Mer face mask, because my obsessive skincare habits are hereditary and almost entirely her fault (more on that here).
My mom is currently in Borneo celebrating my dad's 60th birthday. Jealous, no? With the 12 hour time difference, we're Facetiming at ungodly hours. But I have to get those convos in (if you know me, you know I'm a phone-person). And during those pixelated convos (most of which are filled with forward-facing beach footage—again, super jealous) the times my mom does show herself, I see that she's burnt. And as much as she's claiming she's applying SPF regularly (what can I say, sometimes our roles are reversed), it's no match to the Southeast Asian sun. So, if I were with her this Mother's Day, I'd get her a big, wide-brimmed hat to shade her during her jungle river tours; sunscreen that can withstand the water; and a bottle of Beach Walk to remind her of her three weeks in paradise.
I know everyone says this, but my Mom is absolutely the BEST. Really: she takes care of patients all day and never says no to anything any of us need. Plus, she is funny as hell! She is also one of those Moms who NEVER buys anything for herself. Since I think she should have the world, here is what I would buy her for Mother's Day. 
This bag is flawless. Not only is it super chic, but it is also super functional. Cross body strap, check! Front pocket, check! Chic hardware, triple check! Plus, this means I would hopefully get to borrow it.  Since my Dad already put a ring on it, I'll give my mom one of these super chic bracelets.  My mom is a nurse, and also runs a breast cancer centre at a hospital (!) so needless to say she can be pretty tired at the end of the day. This robe is perfect for watching re-runs of The Good Wife.