Makeup
The Type A Creative Entrepreneur
As played by Shiona Turini. In Collaboration with Sephora.
Pia Aung
Renée Rodenkirchen
Stylist Assistant:
Kim Nguyen
— Who is she? —
She's brainy, bad-ass and makes regular appearances in Forbes. Even her missteps somehow sound like the best idea you've never had. Her office looks like a tornado came through at any given time, yet somehow she's always able to find exactly where things are. She never misses an issue of Fast Company. She's probably done more than you will in an entire day by 9 A.M., but she won't make you feel bad about it.
---
— Q&A —



Signature scent: Derek Lam 10 Crosby Drunk on Youth.

Go-to karaoke song: "Mo Money Mo Problems" by Biggie

Her Instagram in five words or less: Conferences, motivational missives & red wine.

Favorite travel destination: Anywhere without wifi.

Where she lives in New York: Gramercy.

Last thing she Googled: "Helicopter to the Hamptons"


— What you don't know —
She still counts on her fingers.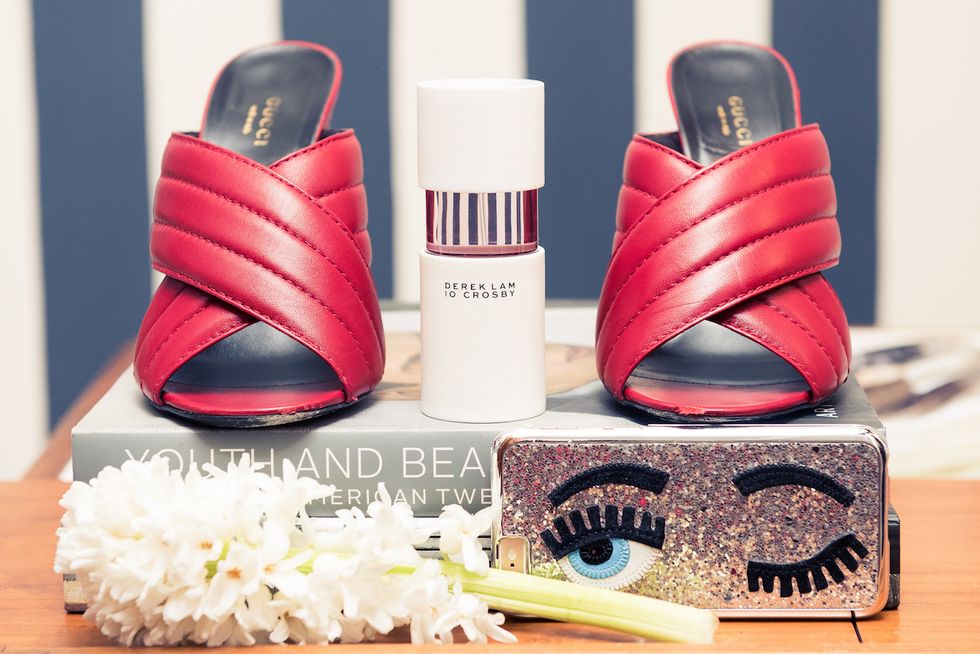 Wardrobe credits: Vest, Elizabeth & James; Top, Norma Kamali; Pants, Stella McCartney; Shoes, Gucci; Clutch, Eddie Borgo; Rings, Arme De L'Amour Core, Eddie Borgo, Lizzie Fortunato; Bracelet, Eddie Borgo