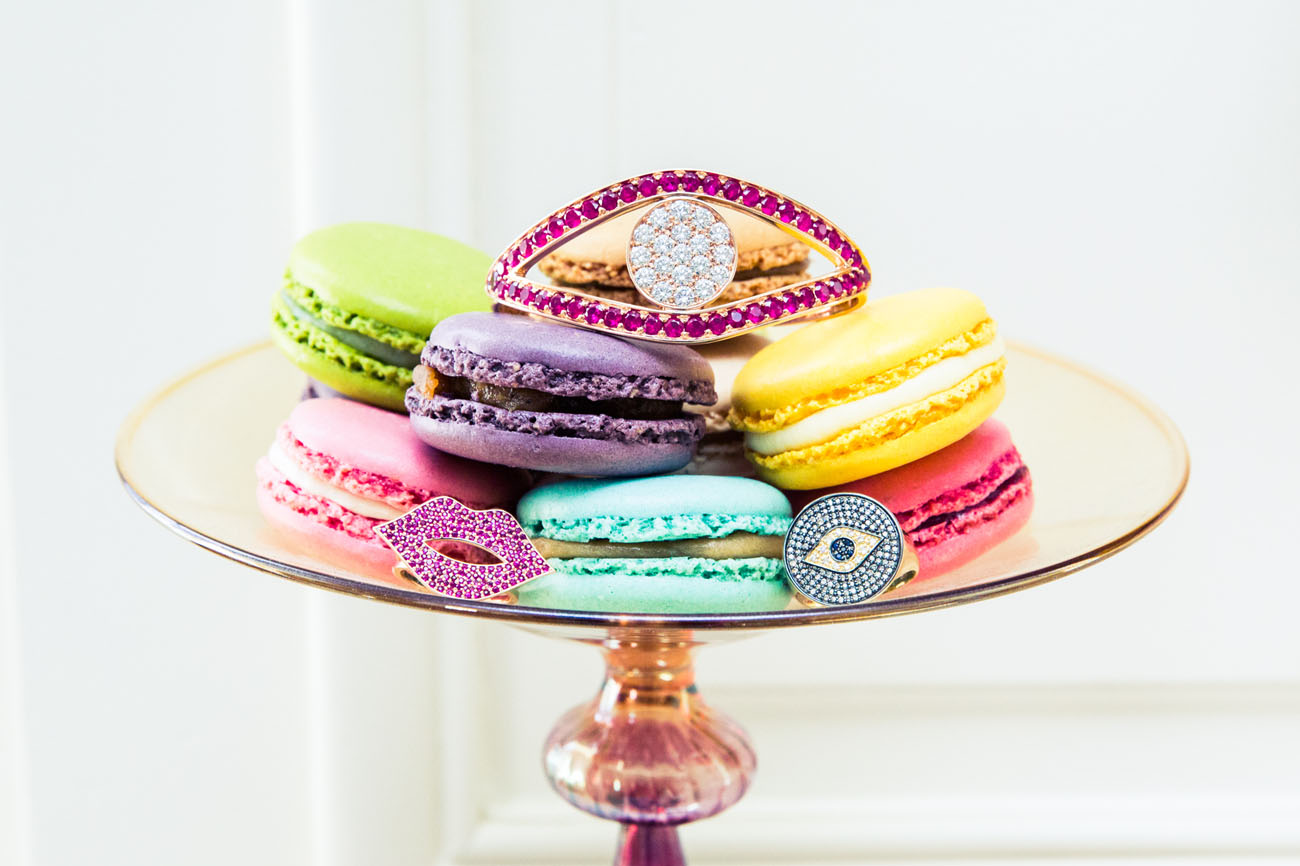 Why Jewelry Always Makes the Best Gift
The Coveteur editors break down the best jewelry designers and who they're gifting them to (spoiler: it's not ourselves!). In collaboration with Bergdorf Goodman.
Give us one good reason why jewelry isn't the best gift ever. You probably can't. That's because it is, in fact, the best. Let's be honest: it doesn't get much more personal than a great piece of jewelry. You wear it every day (if it's really, really great) and you keep it forever (again, if it's great). Obviously, we're only in the business of giving the best of the best, especially when it comes to jewelry and the myriad spring occasions (Mother's Day, graduations...and why is it that a good 75% of our friends were born between March and June?) that require thoughtful presents. Which is why we headed straight to the jewelry salon at Bergdorf Goodman (honestly, it's a gift just to wander around that place—that's how luxurious it is). Herein, six designers worth wrapping up this spring according to yours truly.
Meagan Wilson 
Senior Editor & Social Media Manager
My earliest fashion-y memories of my mom involve the following: the clacking of her heels upon arriving home; the powdery smell of Chanel No. 19; pantsuits; and outsized, art deco-y statement jewelry. Having spent a considerable chunk of my childhood stealing her finds, covering them in crayon and fashioning them to be a part of whatever ensemble I thought that day of grade school called for, I figure it's time to thank her for humoring me by returning the favor. Enter Grazia Vozza, a jewelry line that's the brainchild of twin sisters based out of Capri (hello, dream life?). Pretty sure if this doesn't say "Thank you, Mom, and sorry for coloring on your bangles," nothing will.
As much as I love the idea of giving, I would be lying if I said I didn't want to keep these Joan Hornig earrings all to myself. While I still believe small studs and hoops are not leaving lobes anytime soon, these are exactly what I need to freshen up a look—and a GREAT gift for my mom this Mother's Day.
And here's what's extra-special about these: you can wear them 15 different ways. So they literally work no matter my mom's outfit (which makes them one of those easy-to-wear things that moms totally appreciate, right?). Plus, they are glam enough to make a statement, but also chic and neutral enough that they actually go with everything. And then there's the part that really makes these earrings the best gift ever (no joke): 100% of the designer's profit is donated to the charity of my mom's choice. So much Mother's Day love.
Emily Ramshaw
Senior Editor
It's one of my best friends' birthday next week and she is maybe the hardest person to shop for ever. Mostly because she's way cooler than anyone else I know and is an extremely savvy shopper—most of the things I give her end up paling in comparison to thrift-store finds she buys herself. But these Yossi Harari rings are eclectic and fun but still precious. I'm holding my breath, but they just might be perfect.
Renée Rodenkirchen
Senior Photographer & Video Manager
In college, my girlfriends and I got really into making our own delicate jewelry—we bought all the beads, the wire, the tools. We made a few things, but soon got distracted by "books" (wine). Sydney Evan's jewelry is the grown-up version of what we dreamt we could craft ourselves: the love necklace embedded with diamonds, the playful evil-eye rings and the Koons-esque pendants. SE helps the sophisticated be more playful and the playful be more sophisticated. In reality, we never would have been able to make anything like it ourselves, but it makes the best present now that college is a wine-fogged memory.
Noah Lehava
Senior Editor
I've had the same group of girlfriends since tear-aways and jaw-breakers were a thing. We used to go to the Claire's down the street after school and swap friendship bracelets and heart-shaped puzzle-piece BFF necklaces. Now, some are married, a few have babies (!) and you could say our tastes in gifting have matured. And these handcrafted bangles, designed by Ashley Pittman and fabricated by artisans in Kenya, are the perfect adult-friendly friendship jewelry that I can give every single one of them. And since Pittman donates 10% of proceeds back to a Kenyan community that is particularly affected by drought, they're a whole lot more thoughtful than a hoops set from Claire's. 
My family has had a long-standing tradition of gifting one pearl (yes, a single pearl) per occasion. The idea was that by the time we get married (or old enough to eschew marriage), we would have a necklace and earrings set to match. So, as you can imagine, I kind of have a thing for pearls and the nostalgic sentiment that comes with them, and Florence-born designer Carolina Bucci totally gets me. Her pieces (which she makes using her great-grandfather's tools—cue the collective 'awwwww') add a fun touch—in the form of rose-gold stars—that immediately mitigates any of the stuffiness that pearls sometimes imply. A family tradition is the perfect excuse to add her designs to our collection—so, you know, I can pass them on one day, too.
See, jewelry gifts are the best! Get on our level at Bergdorf Goodman (212.872.2518; 754 5th Av., New York). And then head up to the seventh floor for all the home goodies that we fell in love with during our shoot, too.