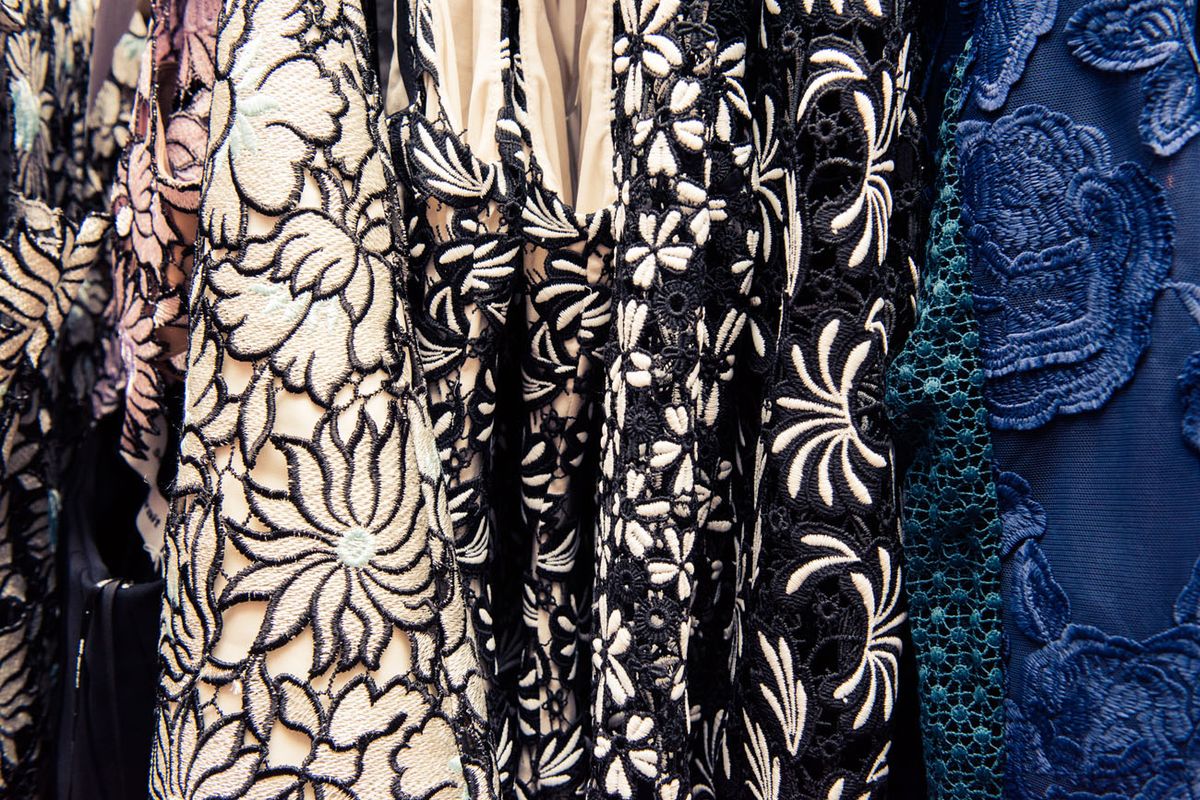 Weddings
The dresses are *that* good.
If you've attended a wedding some time in the past two years, you're probably familiar with Self-Portrait. We know this because designer Han Chong, who founded the label in 2013, makes perfect "I'm going to a wedding" dresses. Actually, make that perfect "I'm going to any event" dresses for when you want to look both sophisticated and cool. They're feminine, sexy and—most importantly—crazy flattering. You know those lacy, cut-out dresses that come in every color of the rainbow and you've seen all over Instagram and in all of your favorite stores? Yep. That's Self-Portrait. 
---
The fact is, Chong has done what we thought was impossible and designed clothes that look both high-fashion and incredibly wearable. And Self-Portrait has blown up as a result (again, Instagram; and the fact that Rachel McAdams, Chrissy Teigen and Khloe Kardashian are fans of the brand doesn't hurt). We caught up with the designer at his London studio to hear all about the challenges and massive rewards that come with starting an obsessed-over fashion label.
HOW HE WENT FROM ART TO FASHION:
"I used to want to be a fine artist, and I was invited to show in The Danish Pavilion and The Nordic Pavilion at the 53rd Venice Biennale by Elmgreen & Dragset. However, I felt like fine art wasn't as accessible as fashion, and I wanted people to be able to appreciate something I created and make it a part of their identity. I had always loved fashion and loved being able to make women feel powerful through clothes, so it only made sense to eventually become a designer."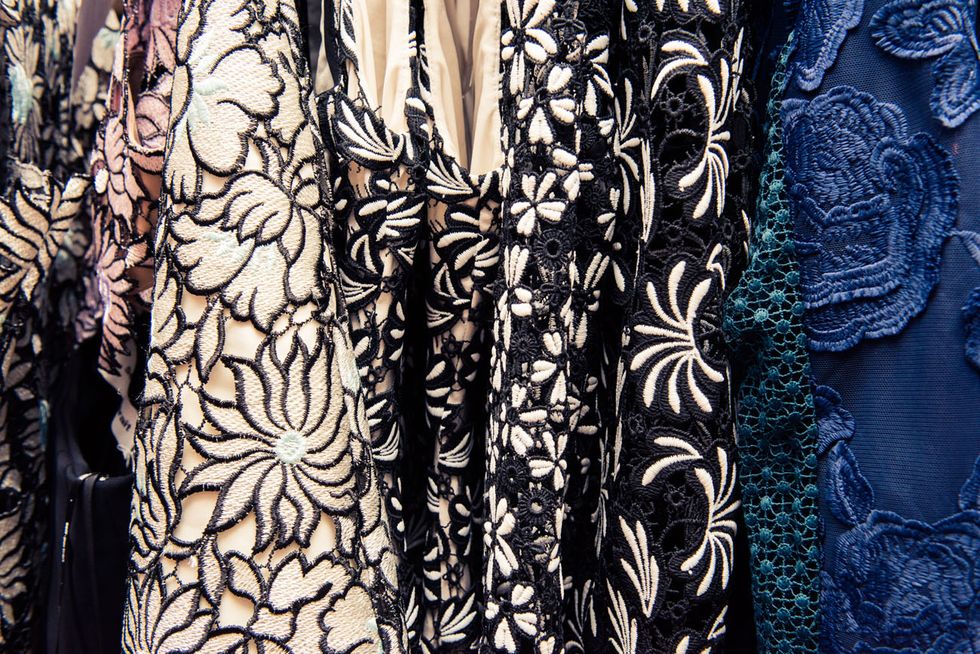 SCHOOL VS. THE WORKING WORLD:
"Central Saint Martins was a lot of late nights and hard work that never seemed to end. Everyone's work was vastly different from each other's, and it was really competitive, but it prepared me for the real world and helped me to stay focused and believe in my work.
I worked in an atelier in Kuala Lumpur shortly after graduating from school. It really helped me to understand what our clients wanted, their lifestyles and how to bring their visions to life while still maintaining a part of the atelier. I had worked in several brands as a designer before eventually starting a label, Three Floor, with two other business partners. I eventually left the brand to start Self-Portrait on my own."
HOW SELFIES LED TO SELF-PORTRAIT:
"After working with another brand for a couple of years, I felt the urge to start my own collection with my own vision. The name Self-Portrait was inspired by the notion of selfies in pop culture today, when actually the self-portrait is something very traditional in art history. I felt that there was an interesting contrast between the 'self-portraits' of today versus the ones in the past and with my clothes; I wanted to create designs that people would feel comfortable wearing and be able to express themselves individually.
[My customer is] a modern woman that's confident and busy but ultimately fun. This translates to her own style as well—[she's] someone who has fun with clothes."
TRAVEL = INSPIRATION:
"Whenever I travel, even if it's for work, I make time to go out to museums and galleries and to observe my surroundings: the architecture, people's lifestyles and tastes. I also visit the shops, touch and feel the latest in stores and think of innovative ideas I can bring to the brand. This really feeds my creativity."
WHY HIS DRESSES ARE SO DAMN FLATTERING:
"I guess it came from working with a certain type of silhouette and material. In this case, lace is one of the brand's signatures. I also put a lot of thought into understanding the lifestyles of women around me and tried to reflect that in my designs."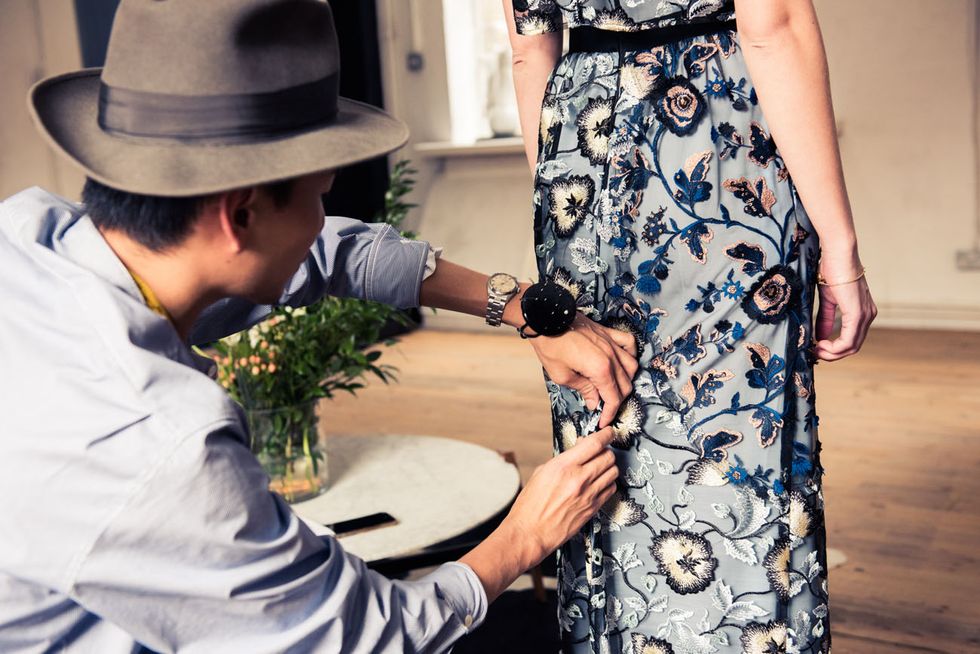 HE HEARTS LONDON:
"I love that London is full of up-and-coming designers; it's always really exciting to watch. At the same time, we're based in a city that's so accessible for travel, while being surrounded by so much history and culture. It's the perfect city for me. If I need to get inspired, I go to any one of the museums. If I need a short getaway, I get in the car and take a road trip or take a Eurostar to Paris. This city is full of energy and refreshing new concepts and the things I see here and the people around me constantly inspire me. It's great for Self-Portrait, as a very young brand, to be exposed in such an exciting base."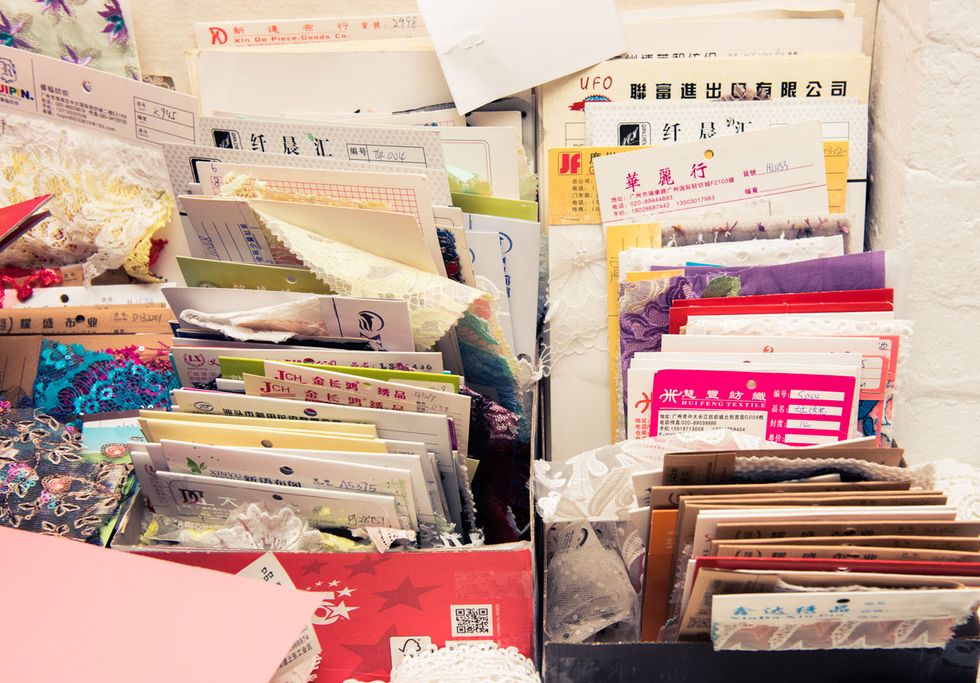 THE SELF-PORTRAIT EVOLUTION:
"It's definitely changed and we've grown a lot, but we're still very small and taking things step by step. Last year, we presented our first show at New York Fashion Week and launched our first bridal collection. This year, we launched an eyewear collaboration with Le Specs. These are all very exciting, and it's a continuing challenge to expand and evolve the Self-Portrait woman."
HOW THE INFLUENCER NETWORK IS BUILT-IN ADVERTISING:
"For a small brand without an advertising budget, the support of digital influencers and celebrities has brought awareness to the brand globally. It allows our customers to be inspired by these influencers' lifestyles and relate themselves to the brand."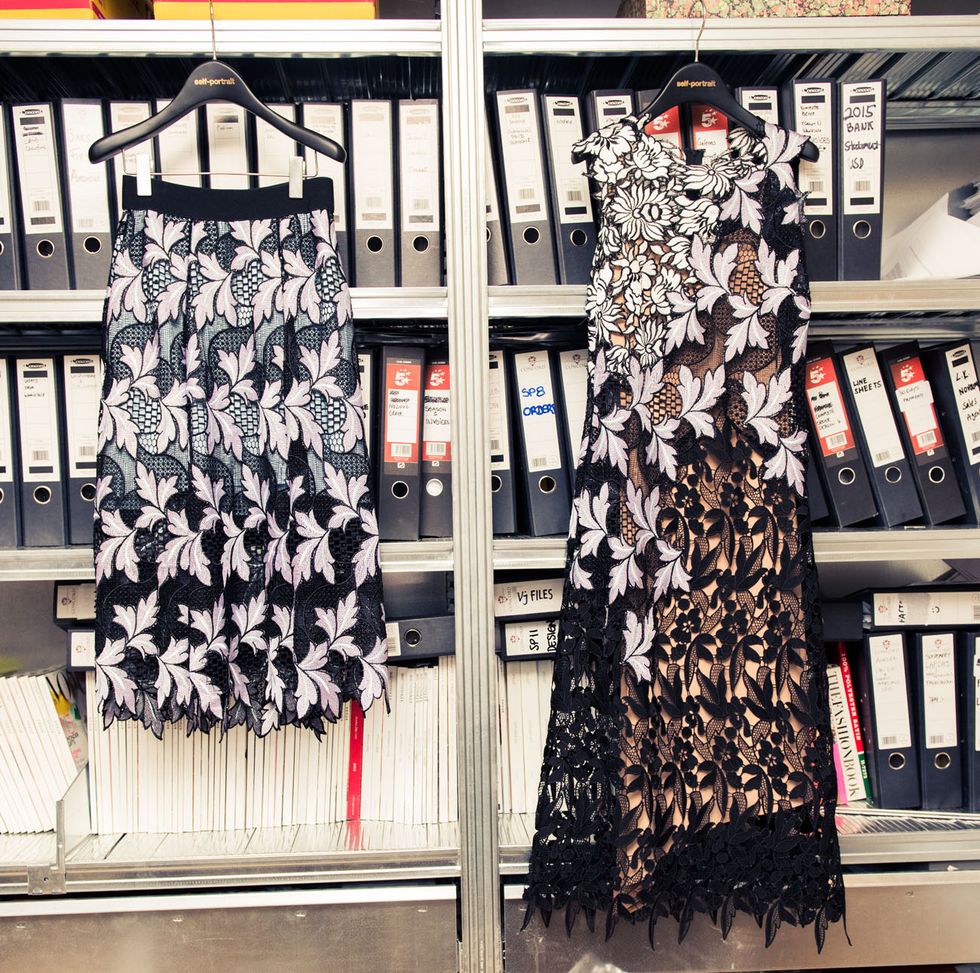 MAJOR CHALLENGES AND BIG REWARDS:
"In the beginning, everything really felt like a challenge—people didn't know who we were and if we were credible. When retailers like Selfridges and Net-a-Porter started picking us up, it felt like we were doing something right and I was so proud that the brand could be on such well-respected international platforms. Another proud moment for me was being able to do the brand's very first fashion week presentation at NYFW. It was a scary and thrilling experience to present your work in such a big way for the first time, and we knew it would be a challenge doing it outside of our home base of London. I had never been to America, and weeks before the show I still didn't have a visa! Eventually, things worked their way around and we did it. I saw the show my team and I had been preparing for months come to life."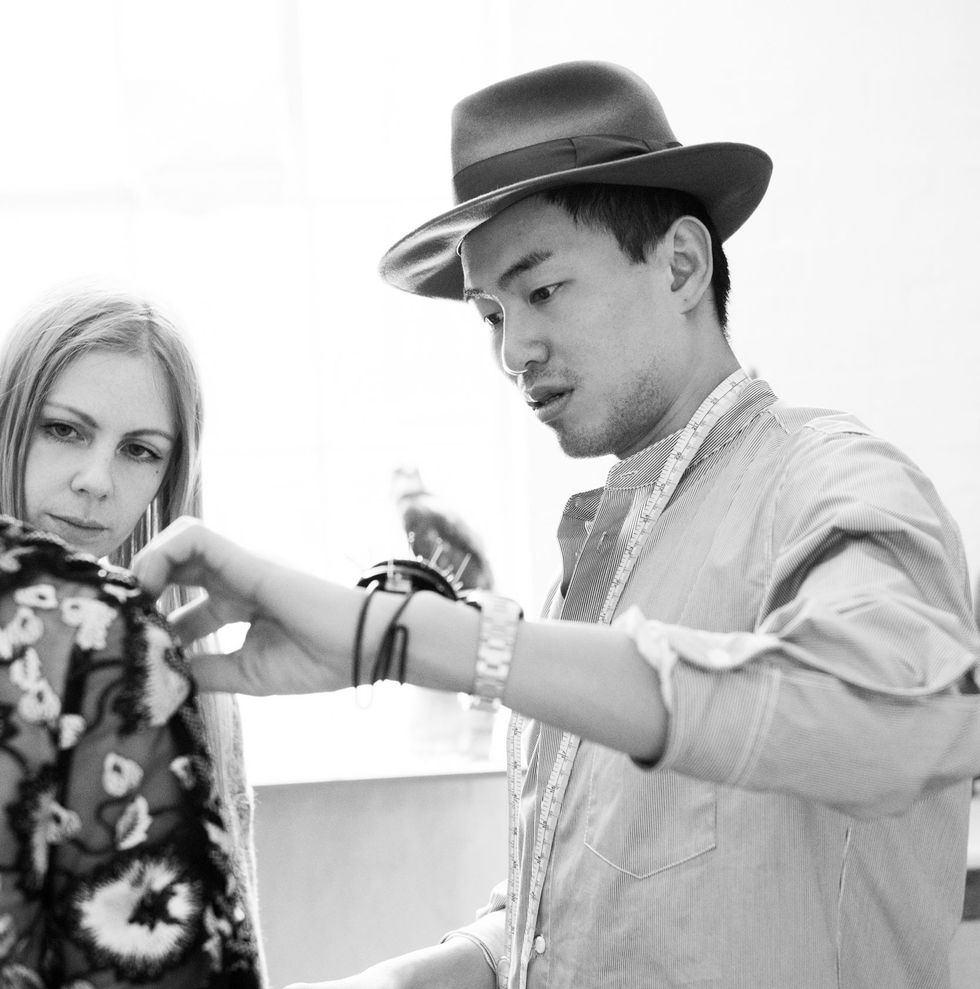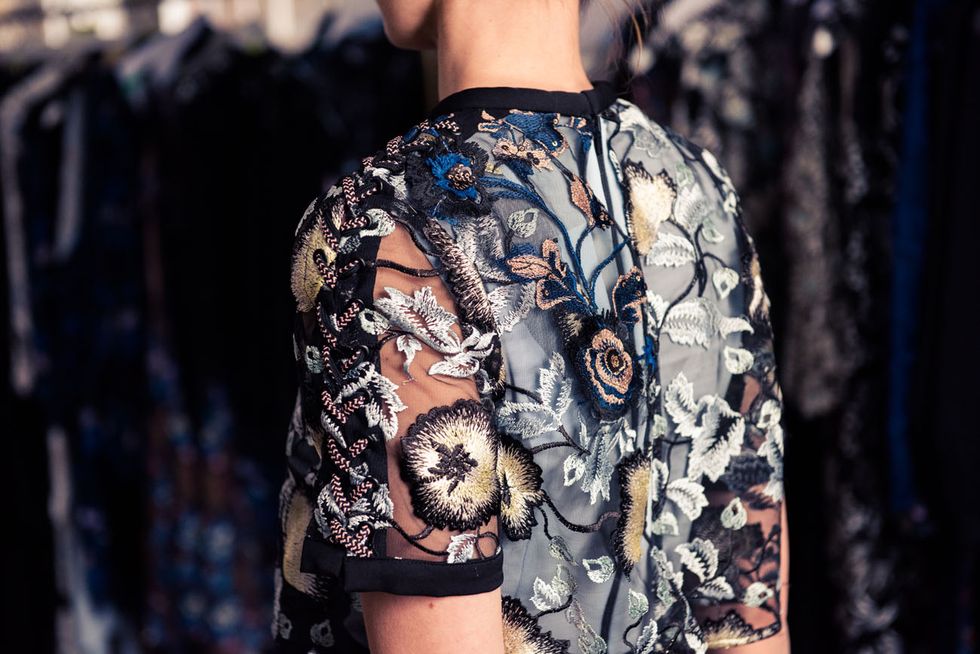 THE ULTIMATE ADVICE:
"Just do it. You never know until you try, and if you fail, just keep going forward. Every job and every experience (good and bad) led me to where I am today. You never know what you will learn in the process."