Most Coveted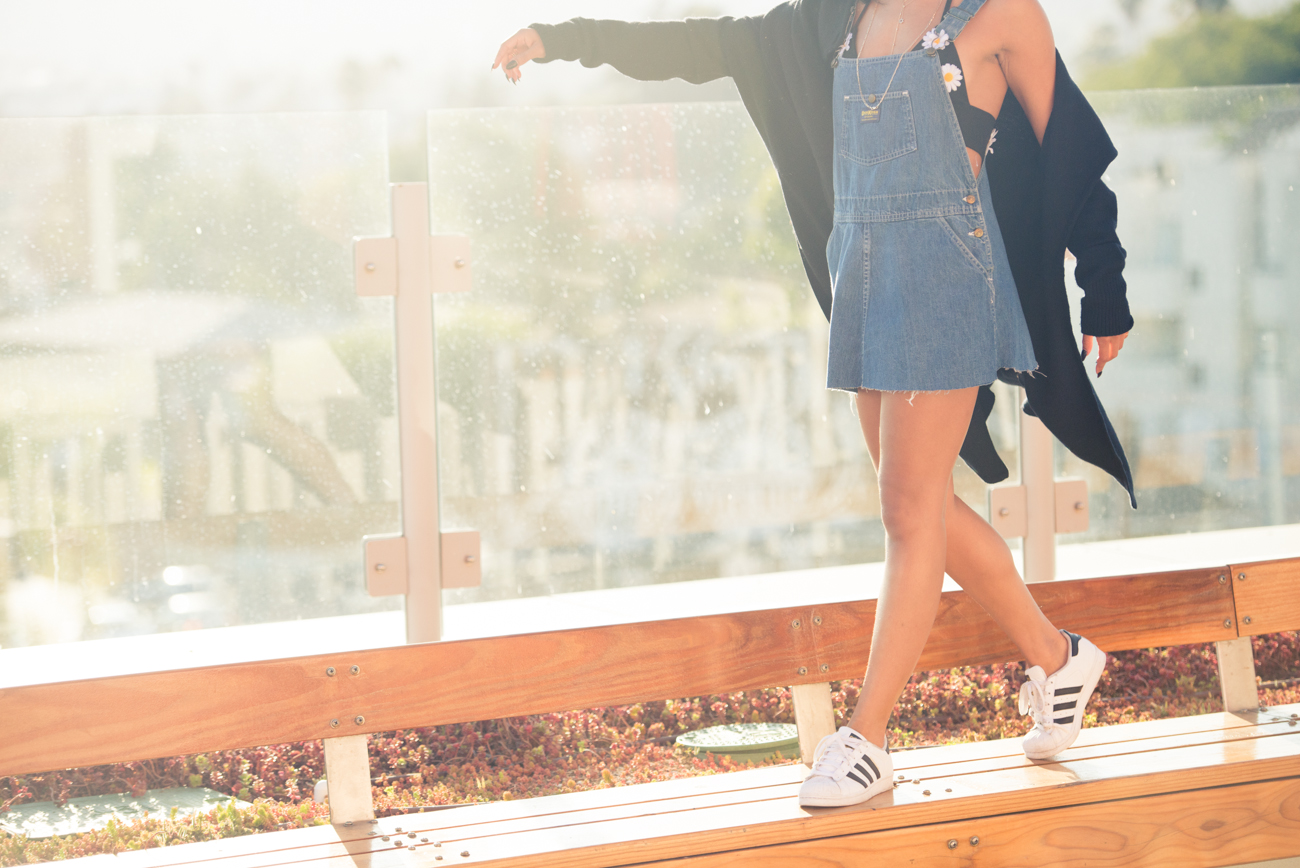 Aprils Most Coveted
Everything we want right now
Let's talk about our problems. It's spring-cleaning time, and that means our expired makeup, all of the going-out-tops that we never wore, let alone took the tags off of, and our emotional baggage are all coming to the surface. Our inner hoarder is cringing at the thought of letting go of the shoes of seasons past, throwing out that tube of lip gloss that you swear still has a little bit left at the bottom and making way for new and exciting pieces. We get it, but although it sounds way harsh, Tai, it's time to dig deep and find out what you and your wardrobe really need.
This month, we're all about decluttering our minds and closets and facing our issues, like lack of color, lack of eyebrow grooming and lack of proper spring footwear. So, here's everything we're coveting this April.
All this Eminem-style closet cleaning has us feeling pretty nostalgic for middle school and the '00s trends that have yet to resurface… until now. The plastic chokers, the Steve Madden platform sandals, the spaghetti-strap crop tops. Luckily, this season offers some way less tragic options in the form of satin slip dresses, sporty logos and oversized leather biker jackets. Did you find a vintage Levi's denim number buried deep within by any chance? Keep it—we'll allow it.
Is anyone else moderately to completely clueless when it comes to spring shoe shopping? We're not emotionally ready to expose our feet to the world, yet we're tired of being suffocated by our over-the-knee boots. Enter: the cowboy boot. Equally as alluring with a slip dress as it is with a pair of sleek trousers, these Western beauties will have you strolling through spring like you own the joint. Which you do.
Were you one of those kids who ended each school day covered in marker, glitter and glue? Us too. We're going back to our roots for this one, this time ditching our usual neutral spring bags and embracing our childhood mems of creative freedom and full-on craftiness with Dolce & Gabbana pom-poms, Chloé fringe and Valentino jewel-embellished bags. It's like summer camp but for adults. No glue gun required.
Choose Your
Own Adventure:
Brows

 
Ok, so your body hair situation after this #dark winter may be slightly out of control. Because who's seriously shaving their legs in the winter? Since you're most likely still bundled, there's just one pesky area you cannot hide: your eyebrows. Those puppies could probably use a light tweezing, right? Talk about spring cleaning. Whether you like to keep 'em au naturel with just a light stroke of Givenchy's colorless pencil or thicken them up with powder and gel, we're behind you either way. The point is to clean them up and have them looking presentable to the world.
Designer Spotlight:
Stella Jean

 
You guys, this Italian-Haitian creative genius is probably one of the most talked-about designers in our office. With a bold aesthetic and penchant for ladylike silhouettes, Stella Jean is here to give you a lesson in lightening up…your wardrobe, that is. Although we cannot dispute the ease of a few go-to black tops and dresses, it's time to make room in your life (and closet) for some more colorful options. Think bird-covered poplin dresses and abstract-print halter tops (yes, halter tops. Get into it).