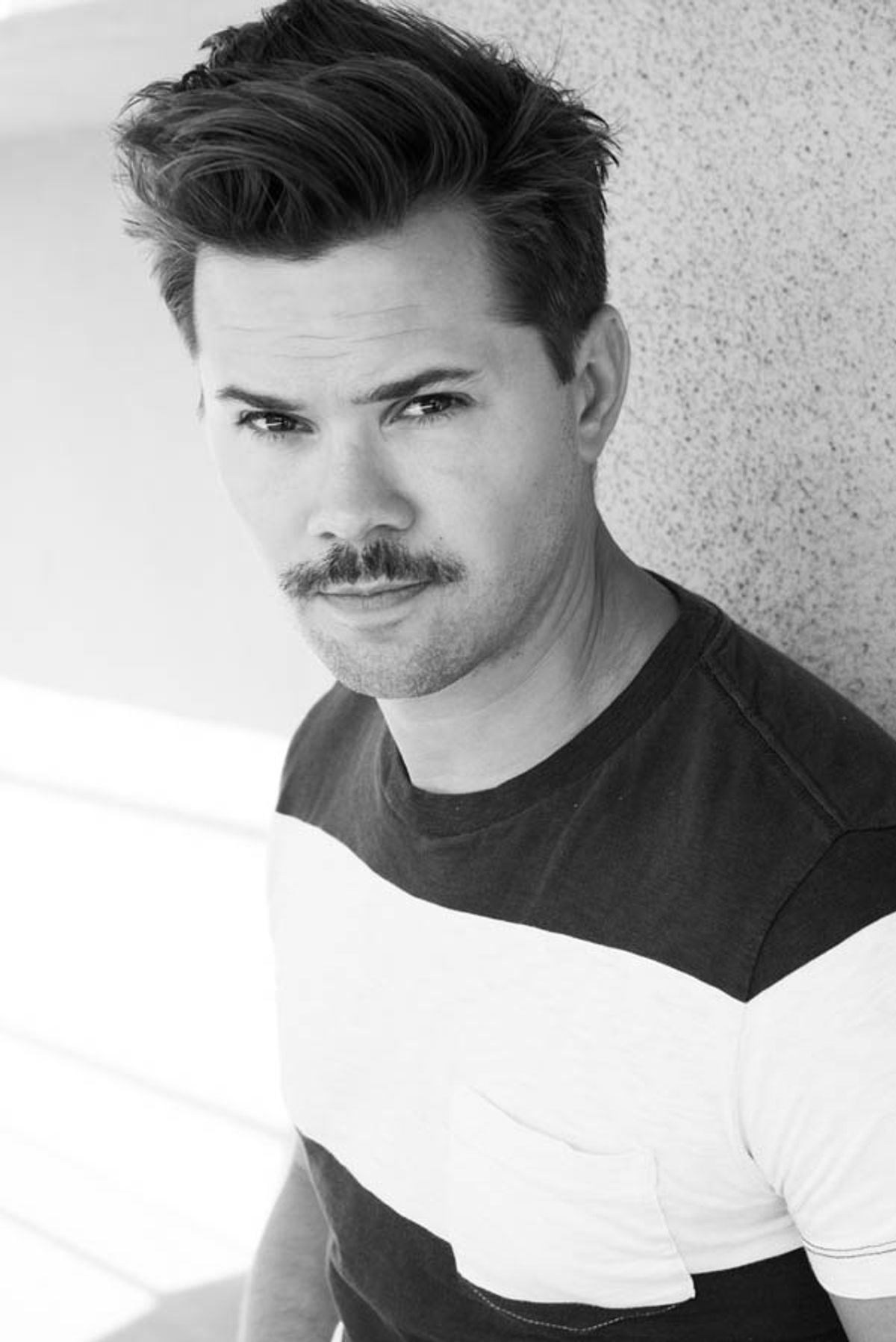 Closet
Actor, Los Angeles
Allow us to set the record straight about Andrew Rannells. First off, his real name is
not
Elijah or Bryan, so don't scream that when you see him on the streets; although he
is
, in fact, that guy from
GIRLS
and
The New Normal.
He
was
on Broadway and
was
rightfully nominated for a Tony Award for his performance in
The Book of Mormon.
Oh, and he didn't actually give
Lena Dunham
HPV in real life – it's a scripted T.V. show, guys. But he did get to walk in to a pre-Emmy party last year with Jessica Lange on his arm. And his Instagram is, in fact,
@theandrewrannells
because some asshole stole his name. Also, that mustache? Yeah, it's 100% real. Rannells is every bit charming, charismatic and hilarious in real life as we imagined. We caught up with our favorite funny man of the hour at the Avalon Hotel in L.A. and spent the better part of the shoot laughing until our stomachs hurt (or we subsequently choked on our mini fridge-raided snacks). We chatted with everything from his serious skincare regime (
La Prairie
everything from face washes to moisturizers to sleep masks), his obsession with his
SodaStream
maker and, of course,
GIRLS
. "Working on GIRLS is an absolute dream come true," he told us. "An actor couldn't ask for a better experience on set. Lena Dunham, Jenni Konner and Judd Apatow have created an incredible environment to play in. I can relate to Elijah in someways.... but I am happy to say that most of what he is doing is pretty far from Andrew Rannells. At least I'd like to think so. I guess it would depend on who you asked." Like his on-screen counterpart, Elijah, Rannells took a very – how do we put this? – no holds barred approach on set with us. He was pretty down for just about anything (read: getting in a bathtub, unbuttoning a few extra buttons on his shirt and even breaking some rules – did somebody say fire?). After chowing down on some peanut M&M's (in all fairness, we shared them), Rannells showed us some of his most prized possessions from his grandfather's vintage cuff links to his colorful collection of socks and ties. And for the record, he totally more of a "suit and tie kind of guy," you guys. And while we anxiously count down the days until his return on Season 3 and obsessively pray for more drug-filled nights of dancing and deep confessions, we've been watching re-runs of season's past.