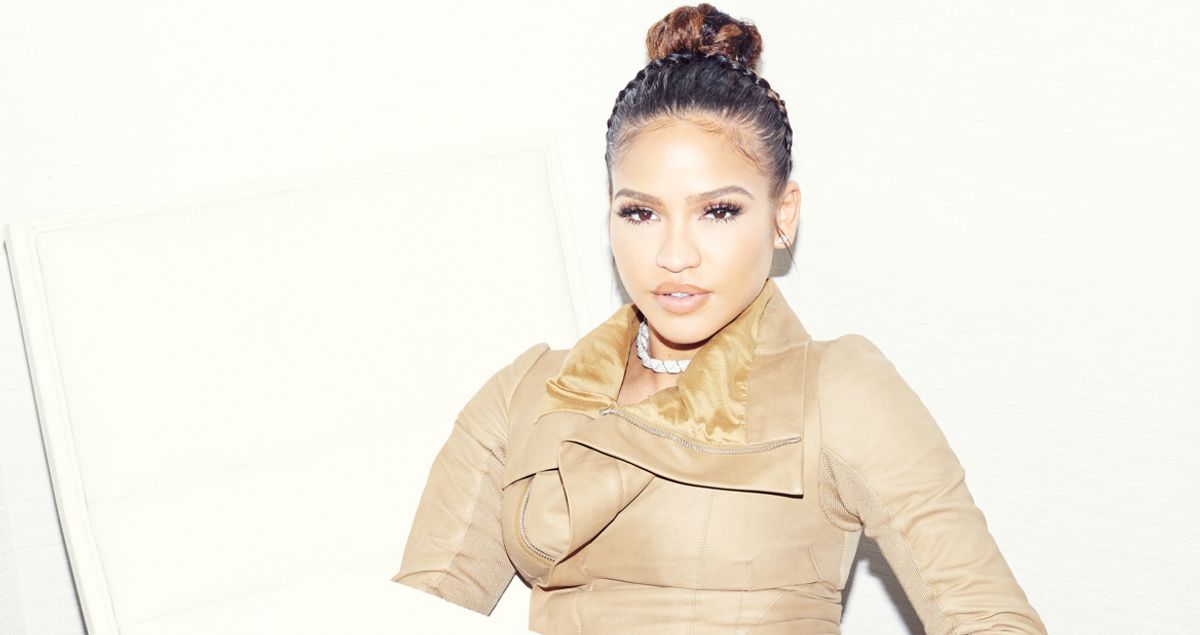 Career
The star of The Perfect Match tells us about that time she cried at a SoulCycle class.
You know when you sit down with a celebrity with a massive and very devoted following who flies around in private jets and vacations with Diddy (who also happens to be her longtime boyfriend) and you relate to nearly everything she says? Yeah, us neither. Until yesterday, when interrupting her day of press and promotion for her new movie, The Perfect Match, we got to talking with Cassie in her hotel suite. When we first sat down with her, we may have momentarily been distracted by her insane eyelashes and Givenchy pool slides (WANT. SO. BADLY.), but as soon as she mentioned crying at a SoulCycle class, we came back down to earth. By the time she told us that red wine was her guilty pleasure that she'd rather not feel guilty about, we'd practically invited her out for Thursday after-work margs. But then she mentioned how she preps for the Met Ball and that she regularly goes to bed at 8:30 and we remembered that she's starring in a movie coming out today and that her closet is probably twice the size of our apartment. Still, though: Cassie? You're totally invited for margs.
---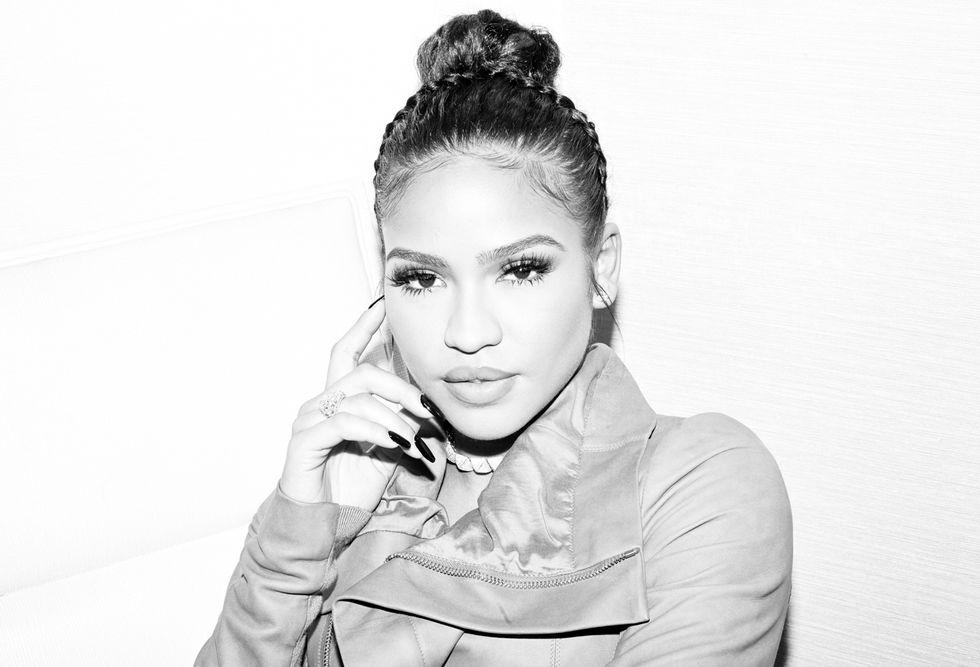 On her fitness situation:
"For my fitness regimen, I work out with Gunnar Peterson in LA. He's really, really great, so, when I'm in LA, I try to work out with him three times a week. Then I'll do a hike in the canyon or something like that, just to be balanced… indoor and outdoor. I like taking classes sometimes—I tried Soulcycle last year. I haven't been back… It's so intense. I went to Soulcycle with one of my friends, she had been before but was new at it too. So she's trying to show me how to turn up the resistance and everything. It got so emotional because of the music that they play and the way they talk… They're like, 'Everything that you ever go through, let it all out here.' So by the end I was crying. It was really good.
Gunnar has a special program that he designs for each person—for his athletes or whoever he's training. If I tell him, I have the Met Ball in three weeks, can we work on this, then he focuses on that. He has working out different muscles down to a science. There was a time where I said, 'I have a photo shoot in two hours.' He has a special program where the rotation is everything: you literally might do core and arms in the beginning, and then you might do some cardio, some boxing… But you actually see a difference in your body for that short period of time.
"[When I'm filming] I try to go a little harder if I can. I always used to be the girl that was like, 'Oh, I don't have to work out', you know? But as I get older, I definitely have to focus. I actually really like it, it keeps my head clear."
On how her perspective on health and wellness has changed: 
"As you get older you start to learn your body more; you're in tune with your body and how it changes, and the peaks and valleys of your tone and your weight. And even what you're eating. I pay attention to it a lot more; I try to be as healthy as possible. I definitely love food, so I guess just working out is the balance for eating. In LA, it's easy to eat clean."
On what she usually eats in a day: 
"An average food day, if I am being good—and not in a way of being good like eating carrots and greens, but making sure I eat on a healthy schedule—I could do egg whites in the morning, oatmeal or like yoghurt and a banana, and then I go work out so I have some power. Within an hour of working out, I'll have protein and veggies to keep the energy up. For lunch… salad. And I always do a really good dinner. I think that going to sleep with a healthy, big dinner is good for your body.
For me to cook for myself something that's easy and quick, I love doing a grain like a brown rice with salad or any type of green vegetables. And I'll do chicken—a seasoned chicken breast: seasoned, boneless, skinless chicken breast.
I try to [cook for myself] as much as possible. It's really hard with scheduling and stuff like that. But there is some thing to be said for making your own food. You know what you're putting in your body, you know how clean it is, you made it yourself—it's just that knowledge."
On staying grounded and sane in the midst of a chaotic schedule: 
"I haven't been so good this week because it's been absolutely insane and I haven't found time to sleep. But sleep is the absolute most important. Gunnar always emphasizes that to me that you need to eat well and get rest, because your body recovers when you sleep. Everybody knows that. But times like this [when I'm busy], I try to schedule my time. I need to figure out times to get to the gym and I like to meditate; I like to spend time with myself. Last night after the screening, my family was here and I was taking on so much energy throughout the day with interviews and everything. Everybody left my room, and I just turned off the lights and sat by the window and meditated—just to keep my sanity. I think the quiet helps."
On her all-important sleep: 
"Living in LA, I've become such a crazy morning person. I never expected it because I was always grouchy as a kid when my mom had to wake me up to go to school. But I go to bed way earlier there. As everybody knows, last call at the bar is like 1-1:30… So I don't even really go out as much. I'm a homebody, so I stay home and cook and have friends over. I can make it to bed at 8:30 sometimes. If I'm not on a busy schedule, I can definitely get eight hours. It's really good. It's hard to do, but everything changes [if you sleep]. I drink a lot of water—I try to do a gallon a day. My body reacts best to water and sleep—my skin is different, everything."
On her guilty pleasures: 
"I'm not opposed to fast food, which is so terrible… McDonalds French fries, a little Taco Bell here and there. And I love wine—a glass of red wine."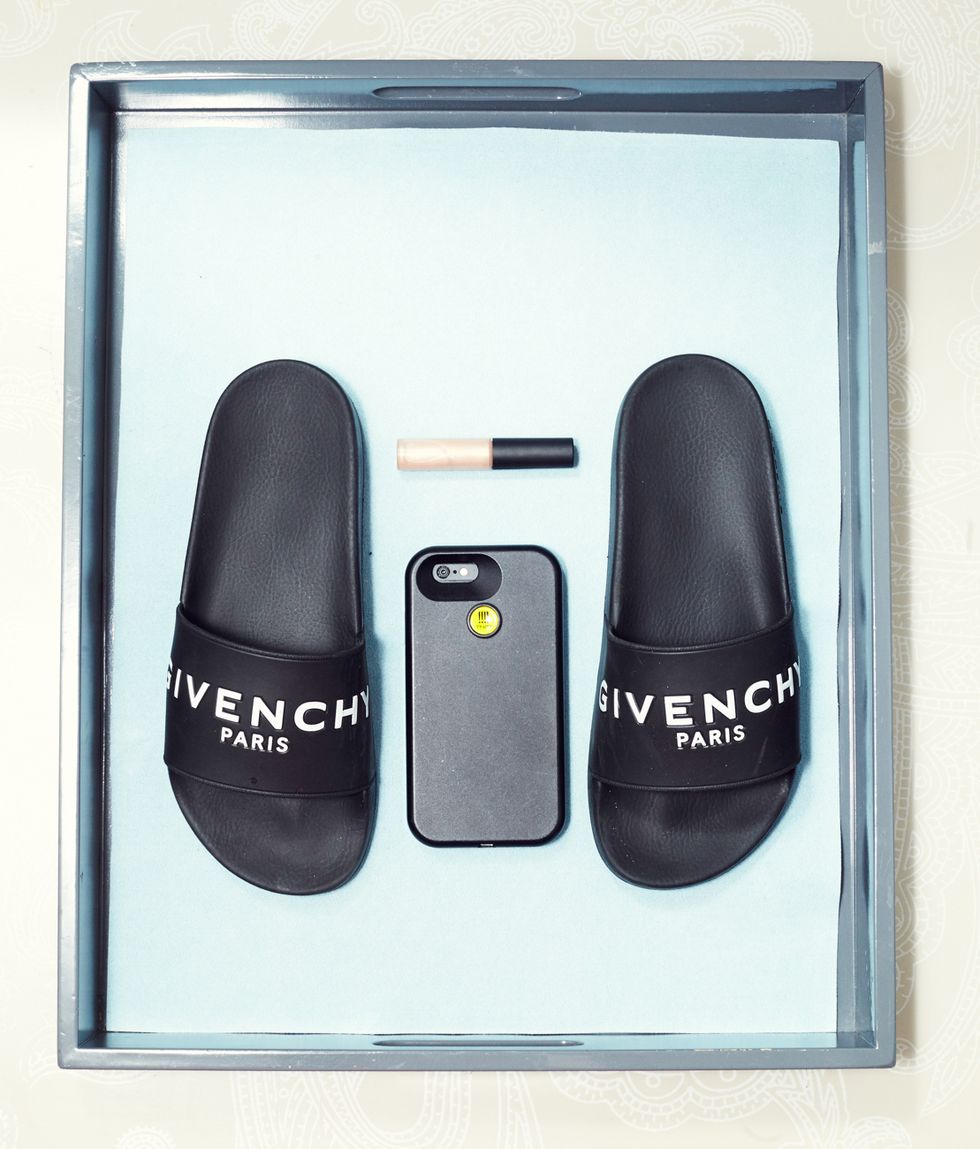 On her skincare routine: 
"I use Avène. It's like water. I was just in South Africa, I was living in Cape Town for two and a half months, and right before that, my skin was breaking out really bad. I don't know if it was sleep or diet, but I went to my dermatologist who is absolutely amazing and she put me on a different program. She told me that sometimes water in different cities can be harder and can change the chemistry in your body and your skin can break out. So when I went away I tried a new situation. I tried the Avène water and then I use [my dermatologist] Dr. Jessica Wu's Dew Cream. It's gel-based; it's not oily, but it's moisturizing and really good—it almost feels like velvet and is really, really smooth. I really don't wear a lot of makeup when I'm not working, I barely wear any if I can do that."
On experimenting with her hair: 
"I actually have recently been playing around with my look. I had a shaved head for four, five years—that was my thing and it was really cool for a time. Then everybody got that hairstyle, so I was like, I'm going to grow out my hair, and just try to get on a natural beauty regimen. Now that we've had promo, I want to try some interesting stuff with my hair—we've done braids and just play around."
On the wardrobe for The Perfect Match: 
"We shot the movie independently, so we had a pretty small budget. When I met with the wardrobe designer, she wanted me to make this character feel like who I thought she was. What's her personal style? I was worried because I have this little like gem thing I keep on my tooth and I have my ears pierced up. But we actually went in my closet and a lot of the pieces I wore in the movie are mine. I don't know if you saw the Dsquared boots? Those were mine… and a whole bunch of different things."