Career
9 fashion professionals on how they got in and what they're looking for in their next hire. (It could be you!)
Fashion is one of those industries that can seem near impossible to enter—whether your dream is to become an editor, stylist, designer, photographer, creative director, buyer, publicist… (okay, so there are a lot of options). Even here at TC, we get emails every day asking about potential internships, opportunities to freelance and possible jobs. And we get it; we've been there. Getting your foot in the door is the ultimate challenge, which will lead (fingers crossed) to the ultimate reward: your dream job. So we started asking around, because everyone has to start somewhere. Herein, how people who work at some of our favorite companies in fashion, from Net-A-Porter and Moda Operandi to Teen Vogue and Paper Magazine, talk about how they got in the door and what they look for when they're hiring. Prepare your resumés accordingly, friends!
---
PHILLIP PICARDI
Digital Editorial Director, Teen Vogue
"I love telling stories about my time interning at Teen Vogue in the web department because my role now makes that such a full circle moment. But my first official internship was at Racked NY, and my boss was the truly brilliant Izzy Grinspan. I actually had just moved to New York City and was a freshman at NYU. I was overly-bronzed, overly-waxed, and wearing overly-tight clothes. (Really living the dream!) I finished NYU Welcome Week and then literally was seated (and/or standing) at Fashion Week right after, reviewing shows like Alexandre Herchcovitch and Hayden Harnett. (Full disclosure: I CRINGE at the thought of discovering my old clips.) I also covered sample sales, which is how I entered credit card debt! The great thing about Racked is that I got to build my writing experience and discover a voice far outside of magazine-land, all while working for an editor with a nearly encyclopedic knowledge of the industry. I walked into an interview with Teen Vogue at the end of my fall semester and was really confident I could handle the work. I was hired there, interned with the brand for a year and a half…and, some time later, I'm their digital editorial director!
The industry is a lot different now. I was really privileged to have parents supporting me through college and the ability to work retail on the weekends during my school years for extra spending money. NYU Gallatin was also great in that they gave me school credit for interning. If you're an aspiring writer NOW, though, I can honestly say that you don't need extensive clips—you just need a great voice. Some of my favorite (and most incendiary!) pieces we've published on TeenVogue.com have come from students who we ended up following on Twitter. You can tell a lot about someone's voice from their tweets and who they choose to interact with on the platform. Plus, this is good experience for you—as an editor (and someone who worked in beauty editorial), you really do have to use social media to your advantage to stand out. Beyond that, though, if you can find a paid internship or an editorial fellowship, those are great ways to build contacts and practical work experience.
One of the things that I learned from working at Teen Vogue is that editors are often willing to take meetings with up-and-coming young people to offer advice. There's a right way and a wrong way to go about this—you can email the editor once, politely asking for 15 minutes of someone's time over the phone or in person, and then follow up once. Beyond that, you might be pestering. If they say yes, show up on time, with questions prepared, and please make sure you've read the latest issue of the magazine and/or the site's last couple days' of content. Also, Google the person you're meeting with and make sure you're familiar with their body of work. More often than not, impressing someone simply means taking the time to genuinely appreciate the work they're doing—not wearing the great outfit or having the killer résumé.
Entry-level jobs are, in my experience, the most fun to fill. I once received an email that was made as a GIF Listicle of 10 reasons that person was perfect for the job, and I laughed out loud (in a good way!) the entire time I read it. Entry-level positions require a can-do attitude, which sounds so contrived, but it can really mean anything—from attending the epic Kendall Jenner event because your editor got busy, to processing a month's worth of invoices. The best thing you can project in an interview is a willingness to bite off more than you can chew. In this industry, your actual role is never limited to the bullet points on HR's job description. Beyond that, you wouldn't believe how many people I've met with who cannot answer a single question about what TeenVogue.com published in the past week, or what their favorite photo shoot has been in the magazine (beyond, of course, the cover sitting on my desk). That's a non-starter… know your product before you sit down to be hired.
In terms of knowing if someone is the right fit, I always follow our editor-in-chief, Amy Astley's rule. A lot of managers tend to hire specifically for one role without anticipating the future. Amy hires people who she knows will grow. I now understand a little bit about why—it's rewarding to see members of my staff shine bright and, now, hire their own people and become their own managers. If your résumé can show me that you've managed an internship and a job, or that you started freelance writing while you were still in college, or you have an epic Tumblr with a great voice, I am already seeing potential. Ambition cannot be taught—but it can definitely be spotted.
To apply for a job, do your research (it's not hard in the age of Instagram and Twitter) to make an educated guess about who the hiring editor is for the role. Submit through the traditional way, of course, with Human Resources, but never be afraid to email the editor with your resumé and a personalized note expressing your interest. And another thing? We don't have to have a job posting to be hiring. One of our freelance writers was doing such an astounding job covering sexual health and gender identity that I decided to hire her as our Wellness Editor before the job even became public. In fact, she just launched Teen Vogue's first-ever Wellness vertical! You never know what could happen, but in my best experience, good, timely, and efficient work will eventually pay off."
Kate Titus
Senior Art Director, Digital Innovation, Refinery29
"The year that I graduated from the University of Illinois I enrolled in a summer residency program in photography at the School of Visual Arts in New York City. I had a BFA in Graphic Design, but I'd also dabbled in photography in college and was interested in honing my skills. On top of that, I wanted to see if I could cut it in the Big Apple.
That summer I got an internship at the talent agency Jed Root, which represents some of the top fashion photographers, stylists, and hair and makeup artists in the industry. I worked in the photography department and basically organized prints and updated the photographers' portfolios all day. I remember my manager apologizing about how mundane my tasks were, but I couldn't have been happier to get up close and personal with the work of these talents I so admired. I spent most of my time in a small back room filled with filing cabinets, drooling over prints of Michael Thompson's work.
I got the internship by... applying! I was really determined to get some experience in the fashion industry under my belt while in New York. I must have applied for 15 internships that summer. I still have a folder on my computer with every thoughtful cover letter and resume—Vogue, Interview Magazine, Milk Studios, etc. Most of them never even contacted me, but Jed Root did and I jumped at the opportunity.
After that summer, I went back home and lived in Chicago for a few years before making a permanent move to New York City. At that point, even though I had been working as a professional for several years, I still had to start from scratch trying to get my foot in the door of the fashion industry. I reached out to my old manager at Jed Root to see if he had any connections or leads. Even if you're not a 'networking' kind of a person, it's so vital to make relationships. The industry can be surprisingly small, even in New York City, and referrals and word of mouth can really spark all kinds of opportunities for you.
1. Be persistent. You just need one person to take a chance on you and then you can quickly prove your abilities and worth.
2. All experience is good experience. Your internship may not be as glamorous as you expected, but you have to start somewhere. And sometimes the bad experiences teach you more than the good—the kind of people you do or don't want to work for, the kind of environment or industry you do or don't want to be a part of. Those experiences help you pivot and take the right next steps for yourself.
3. Work hard and be nice to people.
I always say this, because it's truly my only motto: work hard and be nice to people.
[When I hire I look for] authenticity, drive and enthusiasm.
In my specific line of work, my attention is always captured by people who put time and effort into the presentation of their portfolio. Nowadays, that's a well produced website or an iPad presentation. I'm the person who notices if you've written extra thoughtful descriptions of your work on your site, if you've labored over the typography in your resume or made sure all of your portfolio imagery is color corrected and crisp. To me, it's a reflection of your work ethic.
I also look for people who are independent. People who take initiative to solve a problem, bring something new to the table and go beyond what was asked of them."
Hayley Bloomingdale
UK Communications Director, Moda Operandi
"I used to call myself a professional intern because I started fashion internships at the age of 14 and pretty much kept them up for ten years. My first real gig was at Paige Premium Denim in LA—I sent jeans to celebrities and learned sample trafficking (lifelong skill), and when I moved to New York for grad school I interned at Tory Burch and DVF. The teams at both companies were amazing and I felt very lucky to be working for such strong female leaders. I kept in touch with many of the girls I worked for and they all helped me get my next internships and then my first official job.
Intern in as many areas as possible. I interned everywhere: a magazine, an emerging designer, a denim company, a contemporary brand, an events company, a modeling agency and a luxury brand—by the time I was ready for a real job I had experience in every single area of the business.
[When I hire for an internship or entry level position, I look for] energy and a genuine interest to learn and work hard. Some activities might actually be getting coffee or organizing supply closets, but other ones will be event planning or assisting on shoots—it's not all glamorous (and neither is the real job itself), but if you can smile and be energetic throughout all of it, you will be remembered as a great intern and other doors will open after. I can always tell if a potential intern has the hunger to be there or simply wants something to put on his or her resume."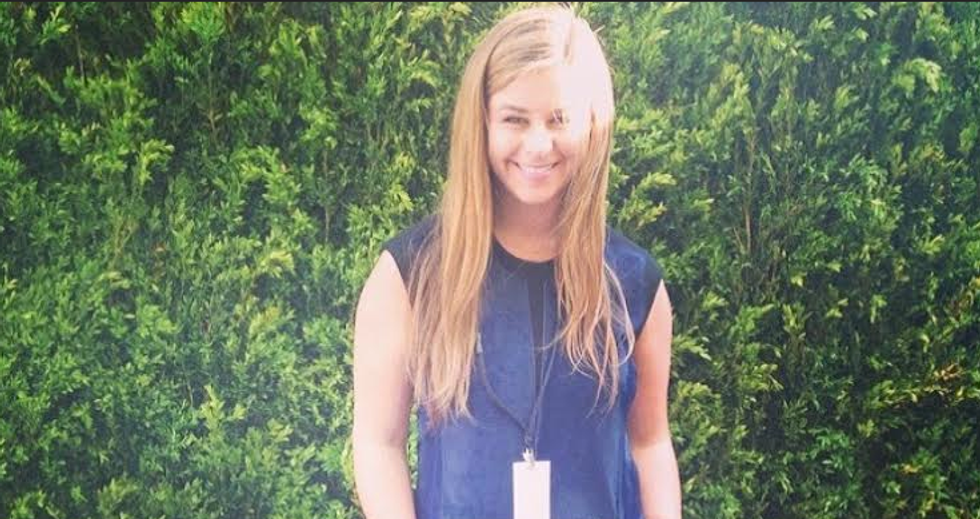 Kate Alper
Senior Digital Publicist. KCD
"My first internship in the fashion industry was the summer after my freshman year of college at a website called SeenON! in San Francisco, where I wrote about celebrity style and coordinated samples. I discovered this opportunity online and was excited to find a fashion internship in San Francisco, which was rare at the time! This internship really gave me a sense of what editorial and PR were and how the two work together. When the summer was over, I was confident that I wanted to work in fashion and went back to school eager to intern more.
I attended the University of Southern California in LA which was a great place to go to school because there are so many fashion companies in the area. The school was great about letting us create schedules that were conducive to interning. By the time I was a senior, I had completed six internships at a range of companies, such as E!Online, Gucci, Who What Wear, and with Cristina Ehrlich. Interning in different parts of the industry led me to the realization that I wanted to pursue a career in public relations and move to NYC upon graduation.
Interning is the best way to learn what you want to do. Not only does it help hone your skill set, but the connections you can make during an internship can lead to a job. It's also important to recognize the people around you that you can learn from and nurture those relationships after the internship has ended. I always look for interns that are eager, knowledgeable about the industry and excited to learn.
"I've had many jobs and internships over the years (working at boutiques, interning in PR and sales showrooms, and even Condé Nast's exclusive and competitive summer internship program), but I think the most influential experience I had was interning at Cosmopolitan. I interned for the senior fashion editor and it was my job to attend all of the shoots and be on set dressing the models and steaming the clothes. I was still in college at the time and I remember thinking to myself, THIS is what I want to do. I became obsessed with work and with styling from that moment on. After that, I went on to intern for my mentor, stylist Annabel Tollman, which turned into six years of assisting.
Treat your internship like a JOB and make yourself invaluable. Show up early and stay late. Ask questions. Do whatever you can to gain and learn from the opportunity and write down everything. The variety of experience will prove to be incredibly valuable and will shape your ability to work in what is known to be an incredibly fast paced and competitive business.
It's all about attitude. You have to really want to be here and you have to live, sleep, eat, breathe fashion. Styling is very hard work and it's not always as glamorous as it seems... Organizational and time management skills are also key, as is resourcefulness. I'm looking for candidates who want to learn, can handle the fast pace and pressure and understand that we are always working on a New York Minute!"
Sophie Quy
Fine Jewelry Buyer, Net-A-Porter
"My first proper internship in fashion was working for Adam Lippes in the summer of 2007 in New York City. It was an invigorating experience and Adam was hugely inspiring. I got a glimpse of how a brand truly operates at all levels, and most importantly, saw the sales team in action. I was able watch the sales team interact with all of the buyers who came to the showroom. Watching them in action made me realize I absolutely had to become a buyer. As soon as I got back to London, I got a job at Harrods as a personal shopper, which I loved. After a year of working in personal shopping, I got a job as a buyer's clerk for jewelry and accessories. I worked my way up the rungs (it took five years), and moved to Net-A-Porter three and a half years ago as the jewelry and fine jewelry buyer.
Don't be afraid to start at the bottom. It gives you the most amazing perspective, and understanding—you get to learn the ins and outs of every process, and, more importantly, you get to know everyone in the business. Learn from everyone you meet, and take the time to get to know them. You never know who you might need to call a favor in from or ask for help at some point. Don't give up, don't lose sight of where you want to get to, and have fun. It helps you work the crazy hours you might need to along the way.
I look for someone who is interested and excited about the industry and prospective job. Passion and drive is the essential groundwork to your career, the rest you can learn as you go."
Kevin Breen
Market Editor, Paper
"I started as an intern here at Paper and haven't been able to leave! It's my home away from home and my family here in New York. The internship required a well-rounded set of skills. With a company like Paper the tasks varied from hanging disco balls from the ceilings at Webster Hall, to the typical fashion returns and everything in between. I was originally introduced to Paper through a friend that was attending school in New York. When I graduated from college I was interested in fashion and media and thought that a magazine internship would be the best way to see if it was the right fit.
Work hard and work smart! People notice when you put the extra effort into what you are doing! Set goals and map out your career path.
I look for someone who is humble, friendly, flexible, and, most importantly, hard working. I am always impressed with a resumé that has been mailed directly to the magazine. You should always dress up for an interview and immediately follow up with a thank you! I believe when you are meeting someone you can get a real sense of the individual. Once you have reviewed qualifications it is important to rely on your gut feelings!"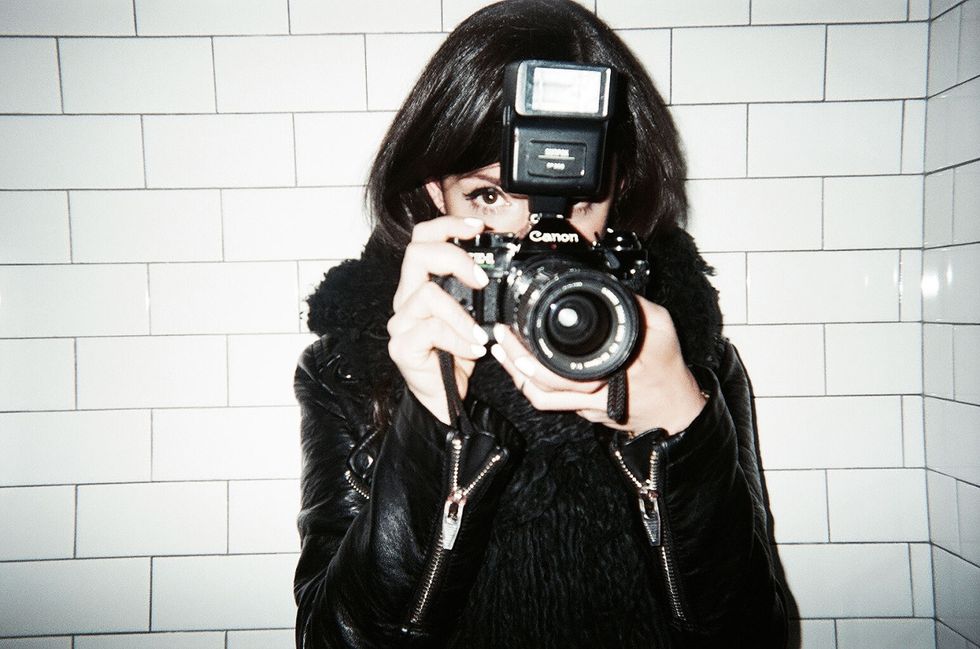 "I worked retail at a boutique in Toronto called Carte Blanche, selling Gareth Pugh, Jean Pierre Braganza, Horace, Passarella Death Squad, Cheap Monday and some other cool brands. I did more than just sales though—I helped them start a blog that I created content for, I shot lookbooks for them, and helped them organize parties in the store. I was in school for fashion and had to do 400 work-study hours. I wanted to come intern in NYC in the summers so I would send out applications out everywhere. Every job I did I made sure I went above and beyond, finding ways to utilize my skills in photography and social media.
Social media is an amazing platform to connect with people in the industry and show your skills, but above all your work ethic is really what will determine how far you go. Regardless of what position you start in, if you show a commitment to it, that's how you get noticed.
I like having assistants that are knowledgeable and organized, but also genuinely excited about the projects we're working on. It's so important to have good energy around you, especially when you're on set. It's also important to be attentive. Sometimes it can get boring on shoots if you're not constantly looking for something that needs to be done. I love my interns because they anticipate what I need before I even know I need it."
Melissa Rubini
Fashion Director, InStyle
"If I can remember correctly my very first fashion job was assisting Edward Enninful for an Italian Vogue editorial shoot with photographer Craig McDean. I was the second assistant at that shoot which basically entailed organizing all samples, steaming all looks, and, to my surprise, lending part of what I was wearing to Edward, since the theme of the shoot involved a certain punk mood and I was dressed with a combination of vintage pieces and Trash & Vaudeville favorites. That recommendation came through friends while I was still studying photography and art history. I loved how creative the day was and continued to work with Edward on many more projects whenever he was in NY.
[My advice is to] be persistent, do your homework and try to learn as much as possible about the industry; and don't ever think you are above a certain task... You never know who will recommend you to your next job. 
The fashion world is extremely competitive, and therefore you have to give your best. Knowledge about designers, brands and the industry as a whole is key both in print and digitally—that is a given. I receive resumes frequently and archive the ones I think could potentially be needed in the near future. After making sure that a candidate has the qualifications for the job, I try my best to identify the guiding forces someone has... Strong work ethic, team work, kindness and my ability to trust every person in my team are very important to me."