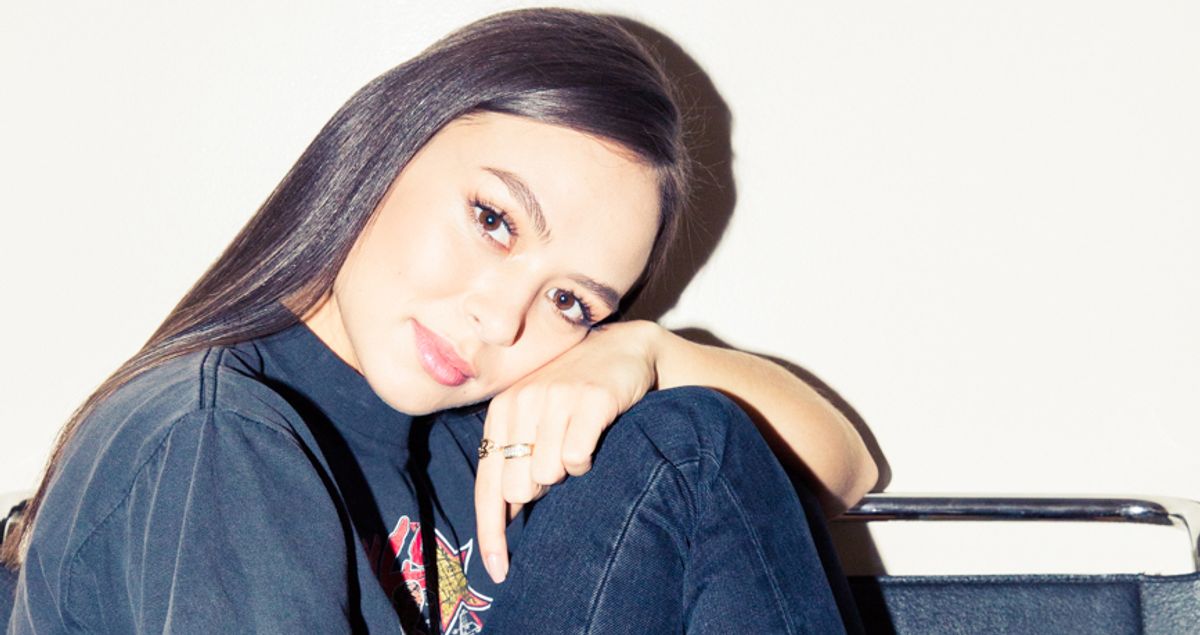 Fashion Week
It involves Kanye West, candy & a selfie-ready iPhone case. In collaboration with MCM.
Renée Rodenkirchen
Alicia Cesaro
This fashion month, we wanted to take a closer look at how people working in all different parts of the industry experience the insanity, whether they're front row, behind the scenes, shooting on the street or working in the studio. We already got the buyer, designer and fashion publicist's perspective. Here, Complex's editorial producer shares her POV.
---
Being hand-picked while working as a freelance stylist out of Vancouver and offered a gig at one of the biggest streetwear publishers in the game isn't your average Cinderella career story. Then again, working out with DJ Khaled (!) or interviewing kids in line at Supreme drops isn't quite your average nine-to-five either, so it's only fitting that that's precisely where Complex editorial producer Emily Oberg got her start. And it's that exact ability of being able to make things work on the fly that makes Oberg just the type to win at surviving fashion week—you know, like when you have a mere day's notice before the biggest spectacle of all of fashion week (more on that later). With a MCM Munich well-stocked with all her essentials, from Jolly Ranchers to lip balm and headphones, this is how she makes it work all fashion month long.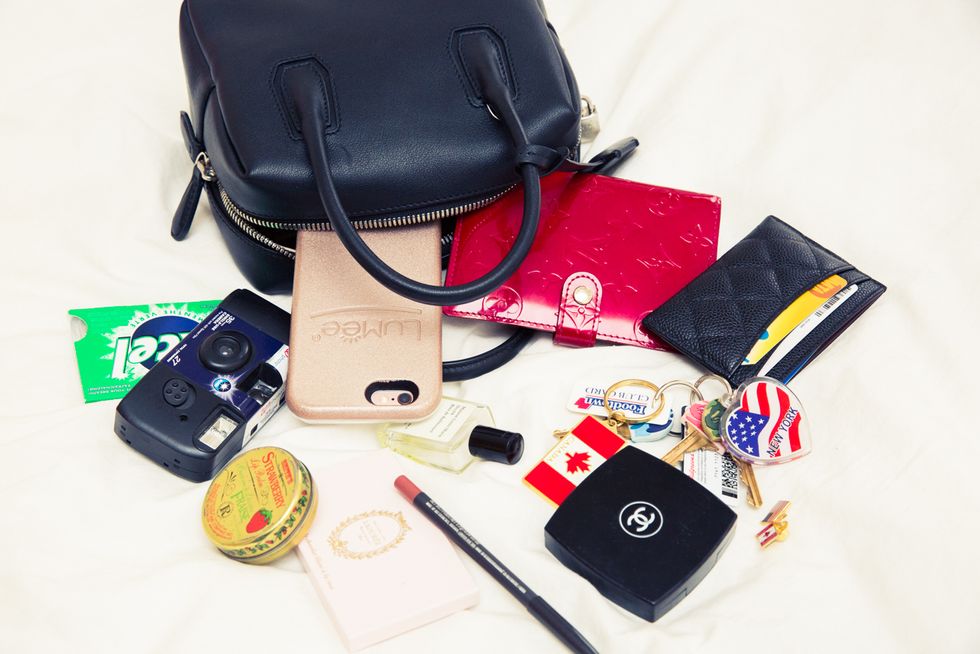 On what's in her bag on the daily: 
"I have to have my cardholder, lip balm (I use the strawberry-flavored Rosebud one), lip liner, gum, headphones, keys, of course, and I always like having a disposable camera because I like to have a copy of photos. I get them developed at CVS, although some don't do it anymore. I always love to have candy too. My favorites are Sour Watermelons or Jolly Rancher gummies. I usually try to have my gym clothes with me, and I wear a pair of sneakers I can work out in.
Throughout the week, I wear the same bag. Then on the weekends, I'll change it and move everything over. I have a mini day planner, which is also a passport case, and I always have that with me, too."
On her must-have accessory for fashion shows: 
"The MCM Munich bag is my go-to. I love it because it has small handles so you can carry it, which is more ladylike. If you're on the go, you can do the cross-body—I love the cross-body! I need all my bags to have a cross-body strap because it's just so convenient! And this black one matches everything. On the weekends, I don't need a lot, so I'll just have this tiny bag with some makeup and my essentials, and that's it."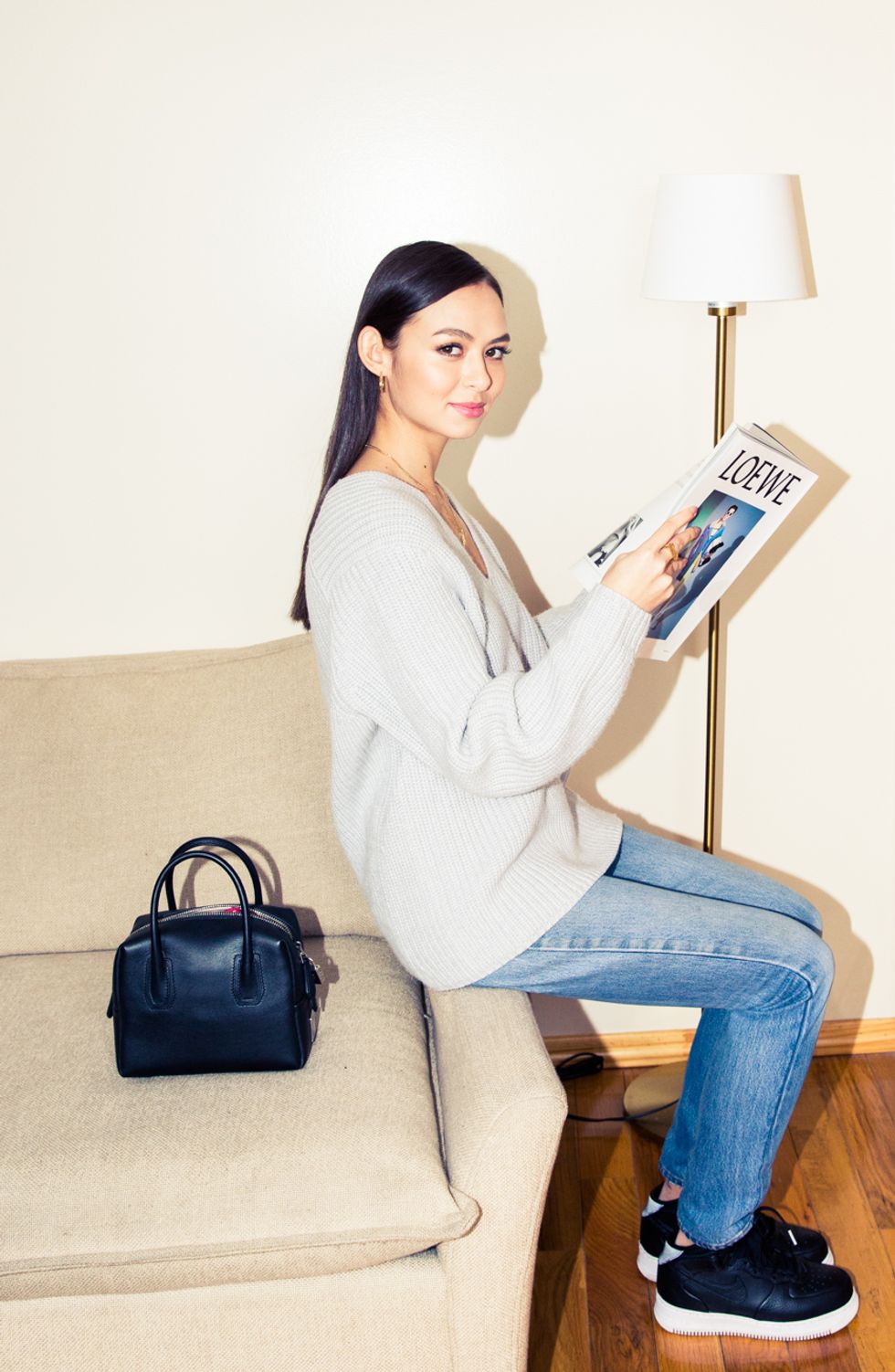 On how she packs for fashion week (or any week):
"Usually I just plan out for the days, so if I'm gone for four days, I'll pack four outfits. I always pack extra socks and underwear. I have a separate bag for travel toiletries and makeup as well. When I travel, I usually try to only take one pair of shoes, but if I do need to bring others, I have dust bags. I make sure the shoes I bring can be dressed up, too. I love the Adidas Pure Boosts right now—they are so clean and literally the comfiest. So good."
On her selfie advice:
"For a good selfie you need the Lumee iPhone case and to know your angles. So, good lighting and then a really good lip. I don't really take them in public, I take them at home. When I see people Snapchatting in public with their friends, it's just not natural. I love mirror selfies. I always take three photos. Designer Jacquemus posts three of the same picture, identical, and I think his feed looks so perfect, so I started taking three—I like them to be different though. Before, it was hard to choose because I would take so many pictures, but now I can post them all!"
On her favorite snacks (there's a sugar addiction involved): 
"I try to be healthy, so candy is my only vice…my only weakness. I don't drink or smoke or anything. So that's why I think I can eat so much candy, but the candy will probably rot my teeth. I also love lightly salted pumpkin seeds, Lara Bars and water. Always water, I drink a liter of water daily. I don't drink coffee—I've never had coffee before—but sometimes I drink tea. I do love bubble tea, though—I  like the Strawberry Yogurt bubble tea from Cha-Time."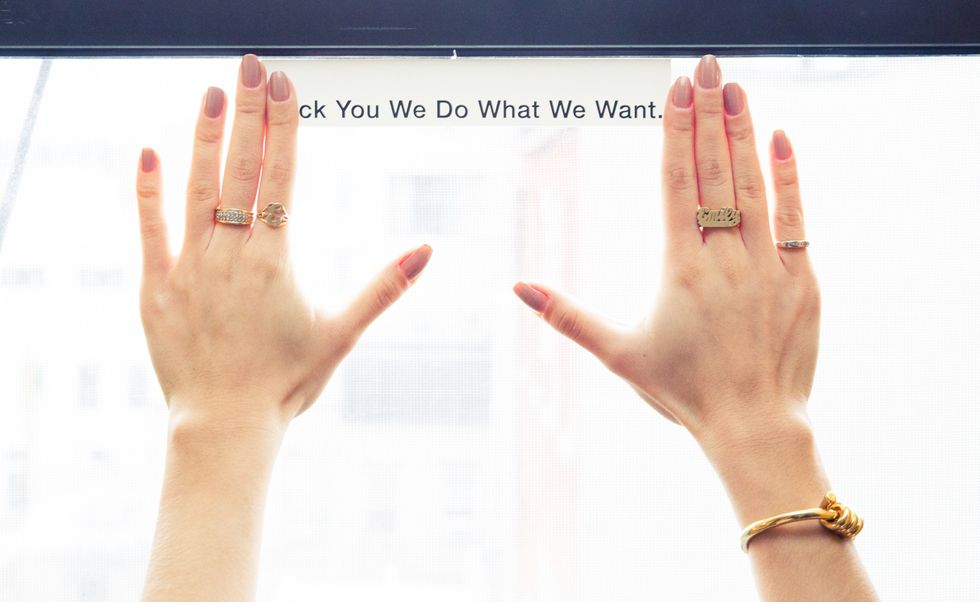 On what she's playing in every Uber: 
"Kanye West's 'Father Stretch My Hands Part One' is my theme song right now. It's so good! I love that album. Honestly, this is a pretty bold statement, but I think this is his best album. I listened to it five days in a row, 10 times a day."
On her NYFW highlight:
"The Kanye show was the most exciting. It was amazing. Just the energy in Madison Square Garden—the clothes were great. It was performance art, so it was so fascinating to watch. You know, the album was great and it was the best show. I wanted to go to Sandy Liang—her stuff is really good—but I missed it because I was at All-Star Weekend [in Toronto]."
On her daily uniform:
"For work, I try to be comfortable, but I'm on camera every day so I have to put in a little bit of effort. I usually do a vintage denim with a turtleneck in the winter, a crew neck sweater, a nice hoodie, tailored coat or flight jacket. I really like vintage designer bags right now. For vintage shopping, Procell off Bowery and Stella Dallas in Williamsburg are my favorites.
I have about 50 to 60 pairs of sneakers, but there's only about four that I love to wear and will always wear. So it's hard. But it's nice to have options since I don't wear anything else—that's all that's in my closet."
And on her beauty routine: 
"Right now, I'm loving this M.A.C lip liner called Nice and Spicy—it's so good. I do my whole lip with it. It lasts so long, so it's perfect.
I'm also really into skincare, so I like to collect face masks. I'm not a fan of the sheet masks—I like the ones you just put on and sleep in overnight. Sephora has good ones. Fresh has good ones. Face Shop I actually like a lot. I use face oil every morning and night instead of moisturizer. F. Miller's my favorite; it's based in Canada and is all natural."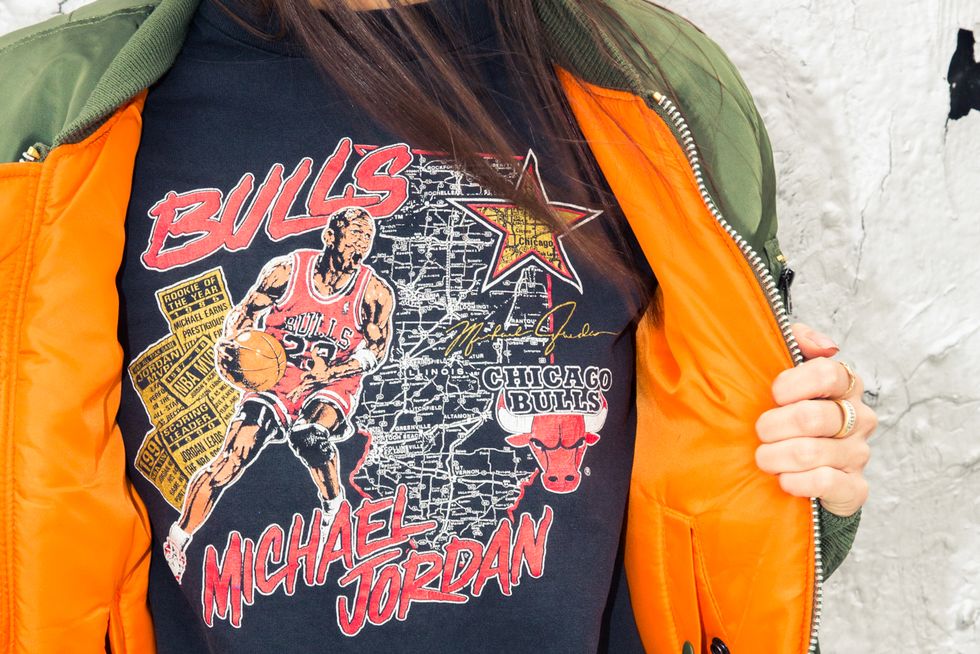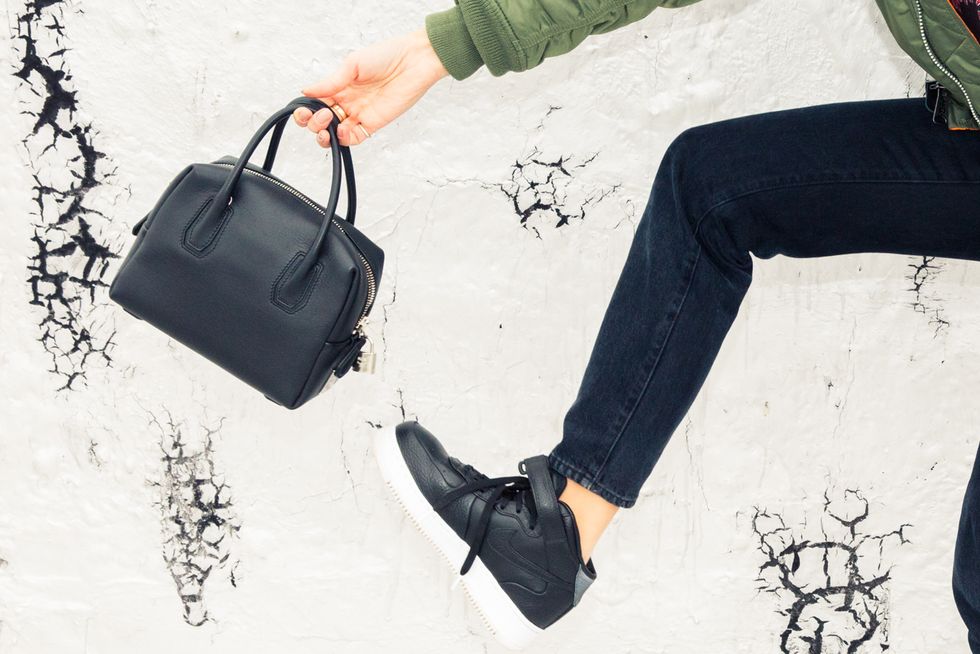 On her 9-to-5 at Complex Magazine:
"I am an editorial producer at Complex, so I work on the video team, and I've been doing that for about two years. I've moved on to more producing and directing, which I like because it's a bit more creative. Directing is kind of where I found my passion. When I got the job, I really didn't know what I wanted to do. I knew I wanted to live in New York and work in fashion, but it kind of happened at the perfect time and I moved here for this job. It just worked out. I never really realized I wanted to do it."
On what the future holds:
"I want to be a creative director and have my own agency—a creative agency where we do different projects for different brands or for my own brand, Sporty and Rich. I want to expand that more—making products, expanding the website, making it a full brand. Right now, I just do it every now and then because it's a lot of work. I'd like to start to build a team and expand that more."