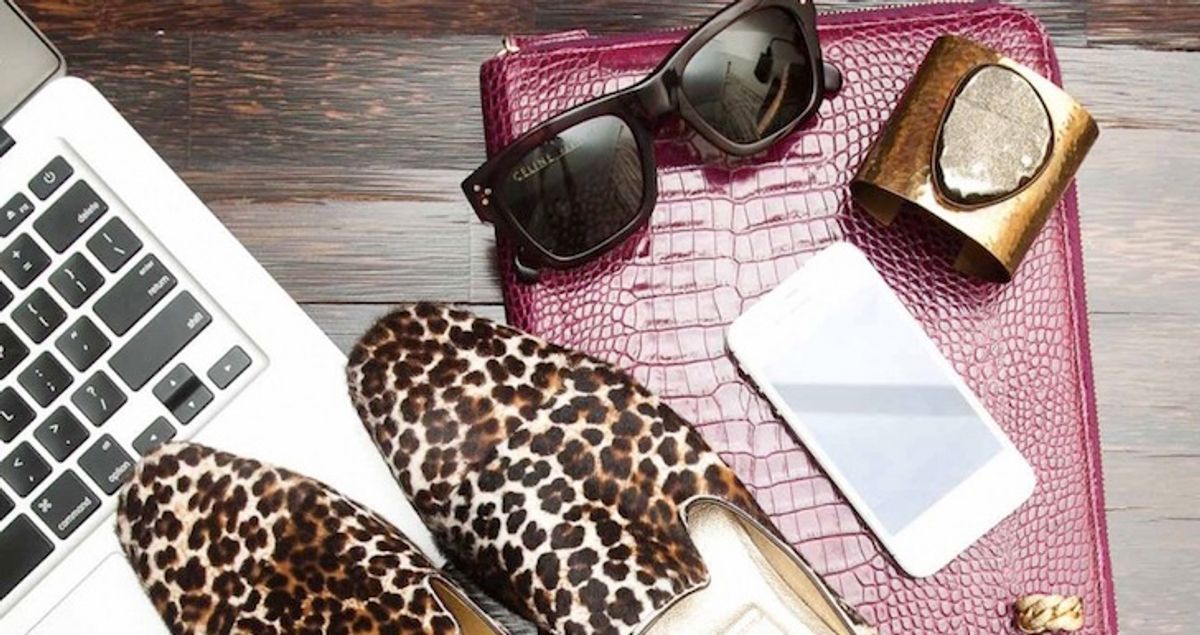 Living
All the Instagram, Snapchat, Facebook and Twitter accounts you need to follow now.
Illustrations:
Meghann Stephenson
If all 236 white-and-bright Instagram feeds you followed back in October 2015 are giving you glare, that Snapchat comedian you loved has been sponsored by what is either a tooth–whitening tray or a questionable contraceptive, and your Facebook has been overrun by underage relatives discovering Smirnoff, it might be time for a feed cleanse—or at the very least, a rejuvenation.
Every so often, it's time to say out with the old—sorry, Kanye—and in with the new snaps, instas and posts (and no, that's not a breakfast cereal). Here are all the accounts to follow to freshen up your feeds in the next minute.
Sixty seconds on the clock...
---

Sssleep (@alwayssssleep):
Bedspiration for those with discerning taste in cozy (read: chunky knit throws, impossible views, and an Affenpinscher for good measure.)
Gisele a Go-Go! (@giizeleoliveira):
A Brazilian model, for when you want to feel great about yourself.
Jill Lansky (@theaugustdiaries):
A Canadian girl with a strong basics game and an excellent lob. (What can we say? We're easy to please.)
Trevor Wheatley (@treverferever):
An artist who makes the most incredible 3D letter installations, some of which you may have posed under at a music festival or two.
Fashion Dads (@fashiondads_):
Because we can't even say the name—let alone get through a caption—without laughing out loud.
Britney Spears (@BritneySpears):
Because she's a pop princess who doesn't give a flying fork about filters, the occasional Chicken Run smile, or the inherent taboo in posting a screengrabbed Google image of corn on the cob.
Joel Strong (@mydaywithleo):
Famous people's heads cut out and held over real people's bodies. That sounds very unappetizing. Just… you'll like it, okay?
Palisociety (@Palisociety):
For staycation-spiration of the non-hotel-motel-Holiday-Inn variety.
Caroline Donofrio (@carolinecala):
Blogger Joanna Goddard's right-hand woman has a cute pup and does a solid sassy caption. Sold.
Overheard LA (@OverheardLA):
"Everyone here is physically healthy and emotionally unstable."
Drake On Cake (@DrakeOnCake):
Drake lyrics on cake. And that's all you need to know.

Greta Varlese (gretavarlese):
True story—after following this model we added "Greta" to our Evernote list titled Names For Our Future Children.
Jenny Bird (jennybirdsnap):
Behind the scenes of the jewelry designer's ear cuffs and cage collars (PSA: you'll want everything).
Kristie Dash (kristiedash):
The Allure digital beauty editor (and former assistant to Eva Chen) with Cali-girl dream hair and a funny-girl eye for mop dogs and bedazzled brows.
Sophia Amoruso (sophiaamoruso):
Content that's equal parts Girl Bo$$y and attainably entertaining.
Claire Marshall (heyclairehey):
Pretty much the only girl who makes us want to run out and get a smattering of off-brand arm tattoos, pronto.
ClassPass (classpass):
Daily fitspo from one of our not-so-secret workout weapon.
Girls (girlsHBO):
Wardrobe sneak peaks and behind-the-scenes scenes, so you can casually predict Marnie's next outfit and everyone will just think you're really good at this.
Harper's Bazaar (harpersbazaarus):
Mainly because of their custom emojis (leather moto jacket, always).

Rachel Syme (@RachSyme):
We love a funny chick who appreciates the finer things in life (like the Full House reboot, Flossie Dickey, and the sheer lunacy of using the dash in teen-ager).
Seinfeld Current Day (@Seinfeld2000): 
Seinfeld conversations reimagined as though the show was never cancelled.
Jazmine Hughes (@jazzedloon):
She's an associate editor at the New York Times Magazine. She is also probably younger than you. 'Nuff said.
Shelby Fero (@shelbyfero):
A millennial comedian with Twitter fame and no chill (and we wouldn't have it any other way).
Stella Bugbee (@stellabugbee):
Real talk from the editorial director of The Cut with the best name in the biz.
Rachel Handler (@rachel_handler):
Drop everything and read her Grease Live recap. And her Mary-Kate Olsen wedding recap. Just read it all.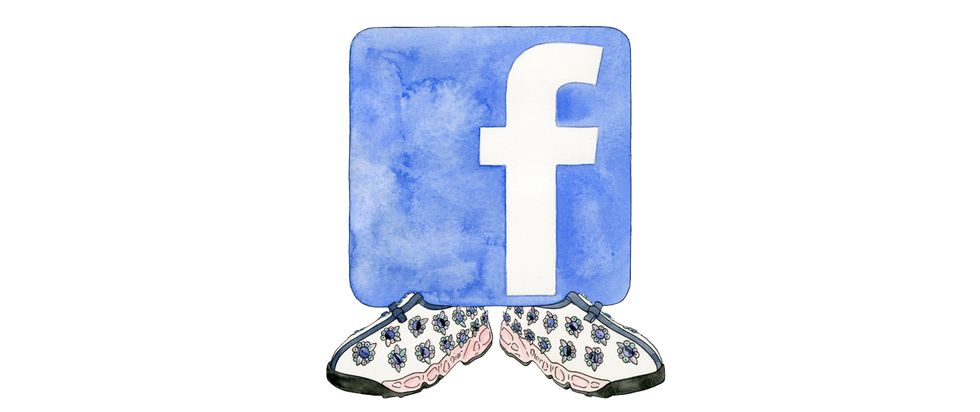 Pitch-perfect sass and the news you actually want to know. For instance, did you know Questlove had designed a line of $900 Lazy Susans? No? Time to get informed.
Like wheat beer, Kylie Jenner's snaps and various trendy condiments, some of the best things in life are unfiltered. Lena Dunham's newsletter will provide endless fodder for brunch-table conversation.
Yes, we do want to know how they'd style the Gilmore Girls' house, thankyouverymuch.
The reigning queen of 2015 just gets Facebook (and you want to be the first to see those semi-contentious joke shots before they #breaktheinternet, right?).
That Gigi Hadid parody video though? Genius.
Shameless plug, we know. But who doesn't want to wake up to Louboutins?