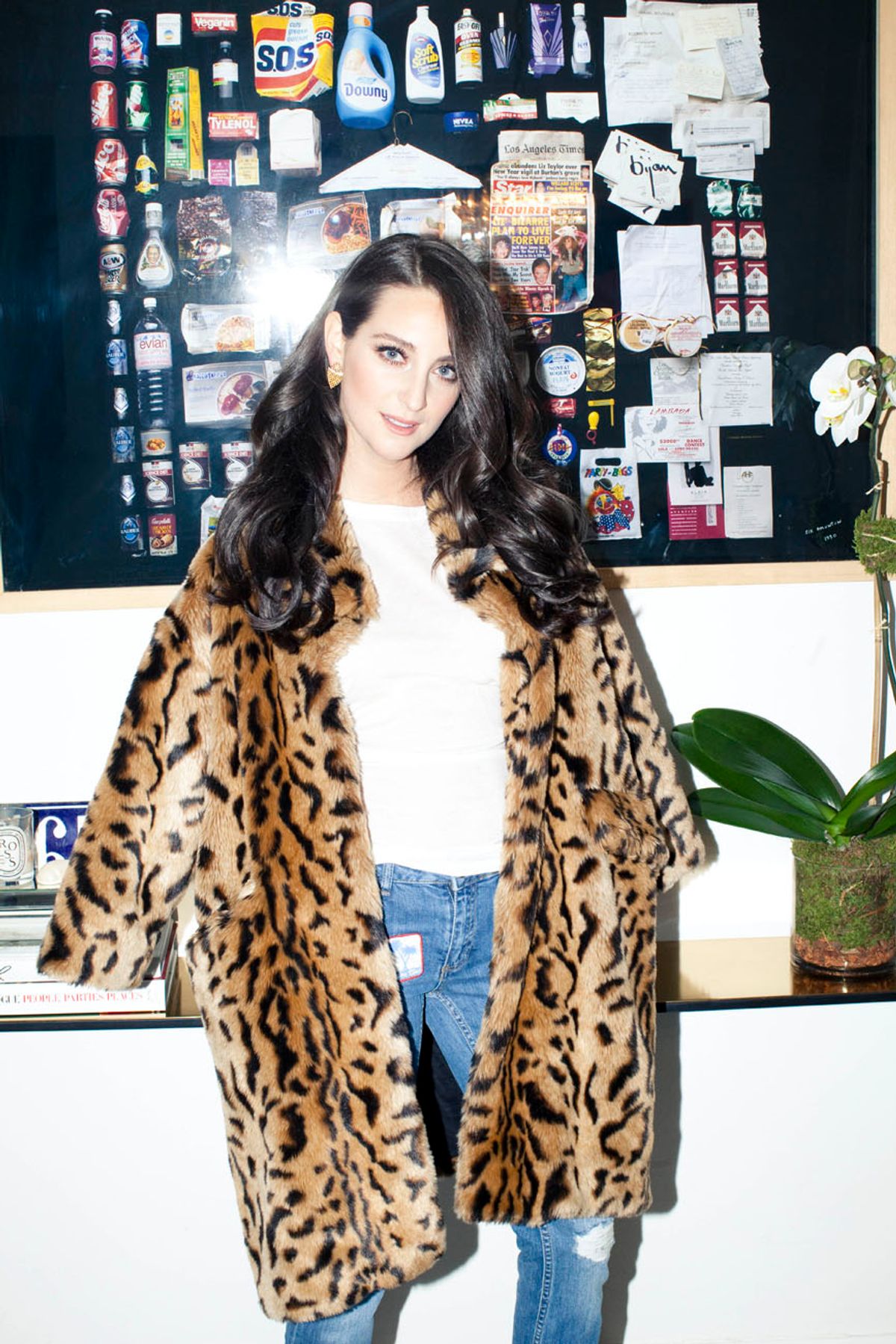 Closet
Celebrity Stylist. New York
Emily Ramshaw
Guys, it's the Oscars this weekend. Have you heard? Have you been flicking through the myriad online galleries featuring the best of past Oscar red carpet moments like we have? At this point, we know there's been a lot of them… From recent years, did you see Jared Leto's Givenchy powder blue suit or Lupita Nyong'o's blue Prada? Or, if you're looking at the best red carpet moments of all time, you probably caught Nyong'o's red, caped Ralph Lauren situation from the Golden Globes—actually, there's no need to get specific: any Lupita look ever will pretty much win any best dressed poll. In case you didn't get where we were going with this, all these red carpet "moments" are the handy work of Micaela Erlanger, the stylist who's the reason why almost all of her clients (Lupita and Leto, but also Michelle Dockery, Common and Hilary Swank) have spent the last two or so years as regulars in the aforementioned best dressed galleries.
Now, we've met and photographed our fair share of fashion stylists, and at this point, we kind of know that if they're dressing their clients in big labels like Prada and J. Mendel, but also slightly lesser known more modern designers like Rosie Assoulin and Alexander Vauthier (more please!), they're likely amassing their own envy-inducing wardrobe. Which is exactly what we got when we arrived at Erlanger's expertly decorated West Village apartment (with a little bit of help from interior designer Amy Courtney).
But fashion isn't just Erlanger's job—the woman is straight up obsessed; she's the type who couldn't imagine doing anything else. Sure, she has all the staples, like a hold-all Prada bag, a Saint Laurent motorcycle jacket and half a dozen Manolo Blahnik flats (the stylist confessed on set to having lost track of how many pairs of shoes she actually owns). But she's also a deeply devout vintage shopper and has a collection that includes everything from a YSL turban to a brocade '90s-style Prada dress. We could have stayed long past wrap time (trust us when we say that this was just the tip), but Erlanger was flying (with new puppy Oliver stowing away in her suitcase) to Los Angeles for a client. Of course, she'll be back this weekend—and once again, we're going to go ahead an call it that she'll be responsible for more than a few of the red carpet hits.