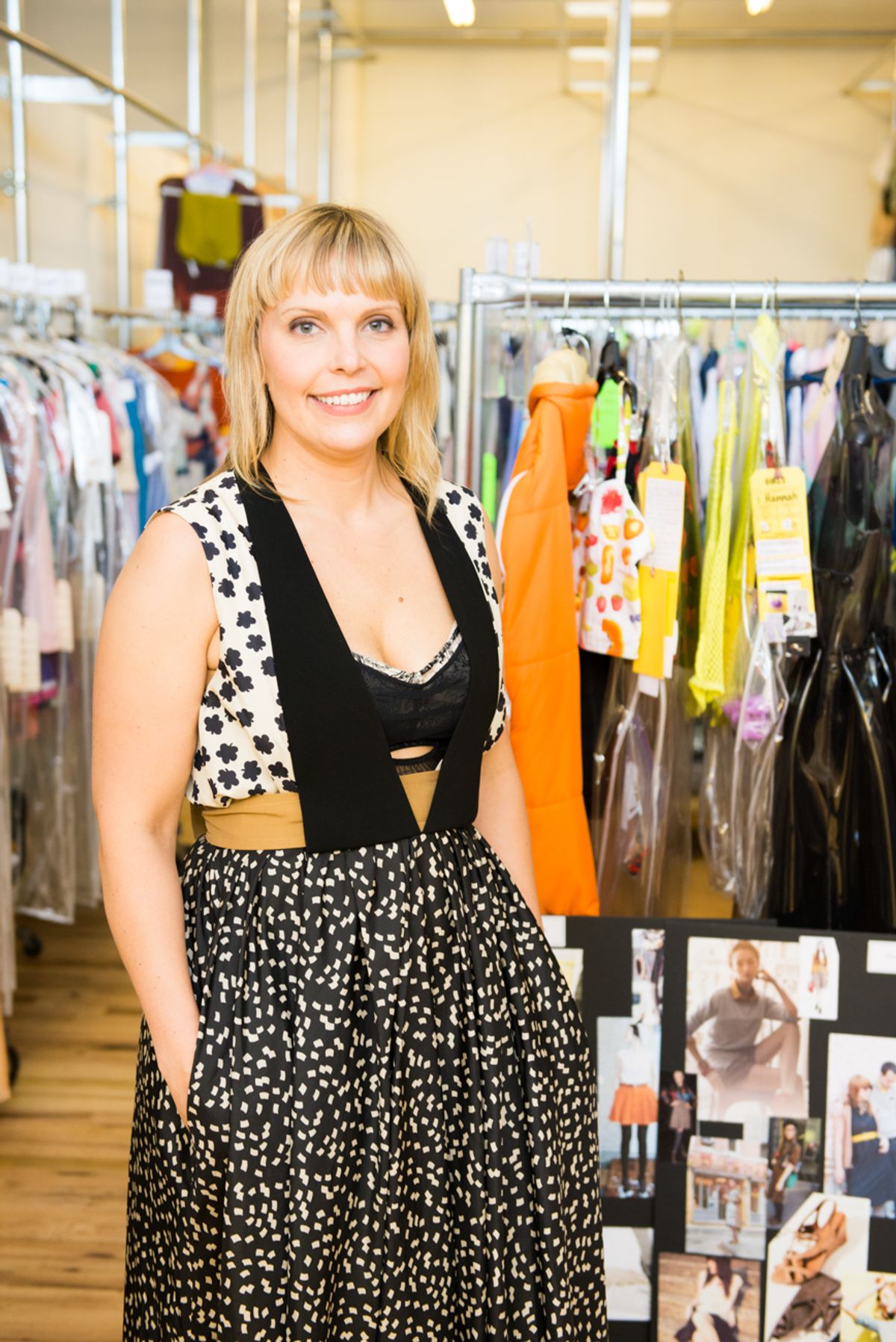 Career
A look inside Lena Dunham's "Girls" wardrobe dept. with costume designer, Jenn Rogien; New York.
It's no secret that we're kind of obsessed with
Girls
 and 99.99999% of our girl talk subsequently starts with kale, cleanses or
SoulCycle
and ends in
Girls
. If you recall, we once proclaimed our love for Lena Dunham in a short (yet slightly embarrassing) piece – see:
here
—where we took a cue from Hannah Horvath, took a chance, put ourselves out there and wrote all the reasons why she should open up her personal closet to us. Well, that hasn't happened… but, this did. And it's kind of like exclusive access inside Dunham's delusionally genius brain, so we'll take it. FYI: Shorteralls and
fruit-printed seperates
were all parts of Dunham's script, penned into production by her and brought to life by costume designer,
Jenn Rogien
. "Everything I do comes from the script," Rogien told us. "I am nothing without that page. They're not my characters, they're Lena's characters and
Jenni [Konner]
's characters, so if I don't have something to go from then I don't have a story. So for me the script is the absolute most important part. If you talk to other costume designers they would say very much the same thing. It's one of the big things that set us apart from styling or from other fashion design. We're lifting these characters off the page and getting them to walk around and live and breathe." When the opportunity to get behind the golden gates of the
Girls
 wardrobe closet presented itself, we jumped at it almost as fast as Jessa did with her impromptu, destined-to-fail marriage. We were given the royal HBO treatment and guided rack by rack by Rogien through each of the characters signature looks and even into the trailers on set where the girls get suited up. We saw it all: Hannah's
rompers
(shorteralls, excuse us) and that neon mesh tank top (you know the one), Shoshanna's
tiny hats
, Marnie's plastic dress, oh and even Hannah's, uh,
undergarments
. And for inquiring minds, they source the clothes and accessories from vintage shops,
Urban Outfitters
,
Etsy
,
Beacon's Closet
,
Bergdorfs
, Salvation Army, Strawberry and, like, everywhere in between. We'd be lying if we didn't cop to totally geeking out, quizzing Rogien on every on-screen look like a couple of psychopaths who had re-watched each season 10 times through—not too far from the truth if we're being completely honest, though. "Do you have that dress that Hannah wore in season one, episode five, at the 10:18 mark when she's walking down the street…" We couldn't help ourselves. We are the ladies. We were in
Girls
 heaven for god sakes! Listen, you would too. And with season three officially underway—we've only been counting down since the Adam's finale run on FaceSpace—we couldn't be more excited to see what Rogien pulls out of her
orange glow worm sleeping bag
o' tricks. And even though we ran into co-executive producer, Konner, as we exited the building, she was pretty tight-lipped on the whole thing. So, just stay tuned and hope for more nudity, less Q-tips from Hannah, more fascinators, less whining from Shoshanna, more
kimonos
, less weddings from Jessa and more plastic and way more uncomfortable singing moments from Marnie.