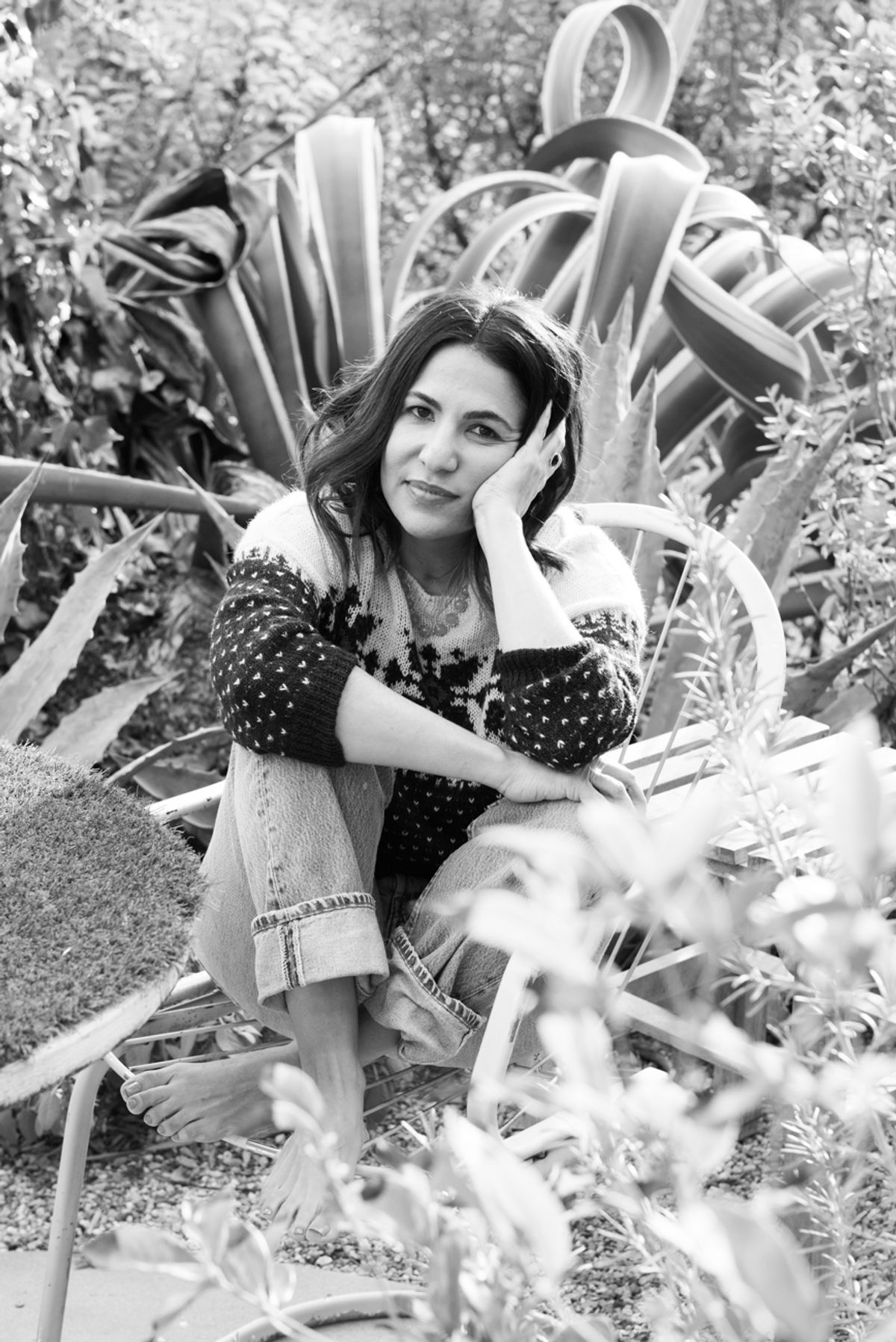 Closet
Executive Producer, "Girls"; Co-Founder, Lenny; Co-Founder, A Casual Romance. Los Angeles.
There's nothing quite like the looming end of our favorite make-Sunday's-slightly-less-scary tradition (don't make us say it, but it miiiight have a little something to do with today's subject) that really makes us want to hide under our covers indefinitely. But to that same end, there's no one
better
than today's subject to make us want to kick off those comforters, throw on a kicking-ass-taking-names outfit and march out into the world armed with her infinite wisdom and brand of brainy, no-bullshit advice. As the executive producer and showrunner of
Girls
on HBO,
Jenni Konner
's an exemplary girl boss extraordinaire. Case in point? As if helming one of the biggest shows in television wasn't quite enough, she went and founded not only the production company A Casual Romance (alongside
Girls
creator Lena Dunham—and yes, this is where that
Betty Halbreich
biopic comes in), but also
Lenny
, better known as the little newsletter that could...blow the entire conversation around the gender pay gap to an entirely new audience (with a little help from Jennifer Lawrence). And she still had time to greet us with plates of poached eggs on avocado toast (whipped up in primary color all-Le Creuset-everything because, again, boss), and tequila. At 8 A.M. Told ya. As we styled our way through Konner's home, nestled deep in the Hollywood hills—like, on top of the Hollywood sign deep—we talked everything from building Lenny from the ground up to procuring the perfect
Isabel Marant
blazer. The newsletter's had genius interviews with and guest posts written by everyone from Charlotte Rampling to Hari Nef and Emily Ratajowski, BTW. After all, there's nothing better than leaving someone's home equipped with equal parts beauty recommendations ("I go to this woman, Terri Lawton—she's my skin witch. I sent Lena to her after the pilot of
Girls
. If you look at the pilot of
Girls
and then later [in the season], you'll see what she did for Lena. She like changed her life.") and killer career advice ("Men aren't nice in negotiations, and they're not taking it personally. They go and have a steak together and play golf [afterwards]."), right?